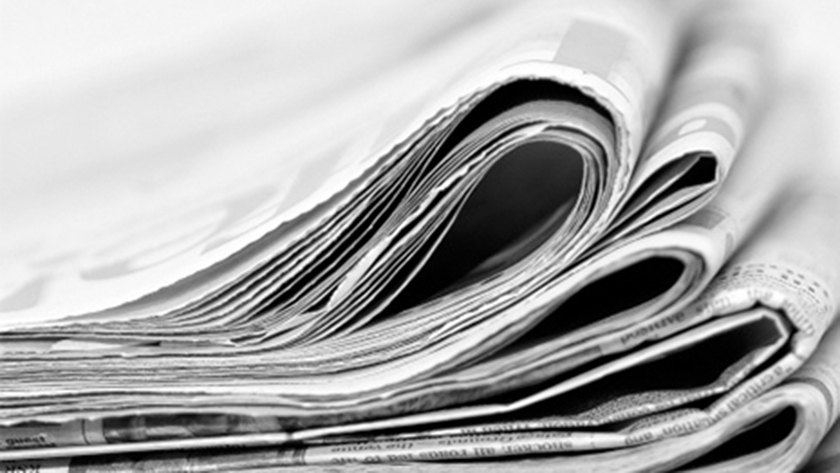 Follow-up stories on crucial contemporary issues have been prioritised in the front page of major English and Nepali dailies published from Kathmandu today. They include alleged embezzlement in the purchase of land in various places by Nepal Oil Corporation, swine flu infection spreading across the country and landslides at various points along Narayangadh-Muglin road section in Chitwan district.
Likewise, decisions of the Cabinet meeting held yesterday and the second round of polls going to be held in Bharatpur-19 of Chitwan district have also received significant attention.
Important
Landslides trouble passengers along Narayangadh-Muglin road
Multiple landslides along the Narayangadh-Muglin road in Chitwan district have obstructed hundreds of vehicle from reaching their destination since Wednesday night.
Meanwhile, three vehicles including two trucks and a jeep were buried in different landslides whereas a bus was swept away, reports the lead story in The Himalayan Times. The incident occurred less than 24 hours after Prime Minister Sher Bahadur Deuba visited the road and directed officials and contractors for timely completion of the project.
Rajdhani's lead story says landslips have made the journey of passengers a dangerous affair. There were 15 landslides of different sizes yesterday, according to the report.
Meanwhile, Kantipur has published a photograph of two trucks pushed down onto the riverbank by a landslide.
The road has witnessed dozens of landslides for last couple of years as it is being improved and expanded. Considered the lifeline of national road network, the road connects Kathmandu with central Terai and East-West Highway.
After TSC controversy, government to crease new body for tax settlement
Nagarik and Republica have carried stories related to the government's preparations to create a new mechanism to settle tax rows after the Tax Settlement Commission was dragged into controversy.
After it was found that the TSC members haphazardly decided waiving pending taxes to various individuals and companies incurring a loss of millions to the state, voices have been heard from various walks of life that the Commission be scrapped. In this context, the Ministry of Finance has taken initiatives to establish a separate and permanent entity to settle tax disputes.
The Ministry is currently drafting the Central Revenue Board Bill and it will also propose a Dispute Resolution Mechanism, Revenue Secretary Shishir Kumar Dhungana has been quoted in the Republica report.
Currently, three members of the TSC including suspended chief of Inland Revenue Department, Chiranjivi Sharma, have been facing a corruption case at the Special Court.
Ignored
Most lawmakers against NOTA vote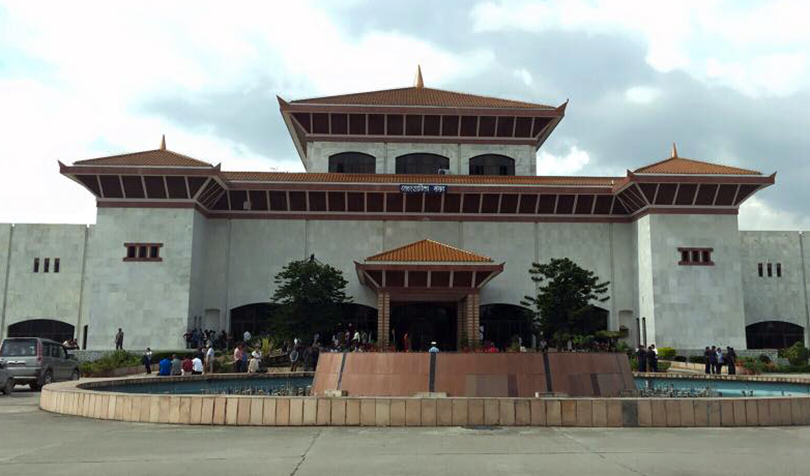 Most lawmakers currently represented in Parliament are seen against the new provision of allowing voters to cast votes against all candidates that the government introduced in a bill related to elections to the House of Representatives for the first time.
Gorkhapatra's anchor story says the government had proposed the provision of casting votes for "none of the above" (NOTA) following a Supreme Court order, but most political parties did not entertain it.
While the bill is under discussion at State Affairs Committee in Parliament, lawmakers of major political parties including Nepali Congress, CPN-UML and CPN-Maoist Centre have spoken against the new provision. They have argued that the right to reject is against sentiments of multiparty parliamentary democracy.
It is hence very likely that the SAC will send the report to the House recommending to remove the provision.
1,692 ropani land of Phewa Lake encroached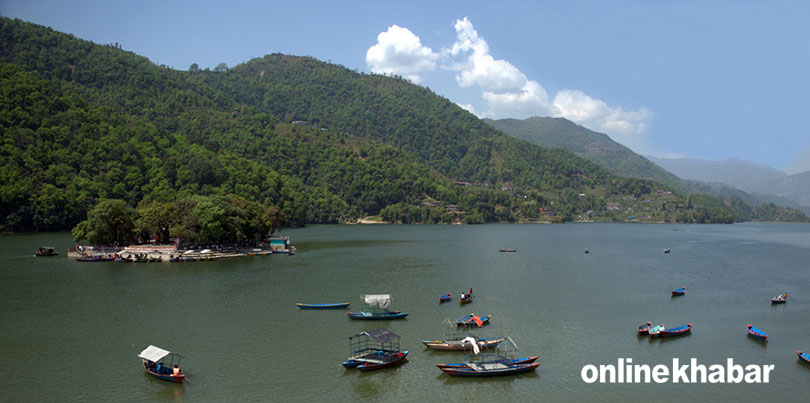 Nagarik daily's lead story for the day dispatched from Pokhara says more than 1,692 ropani of land of Phewa Lake has been encroached by various individuals.
A committee formed by then Prime Minister Baburam Bhattarai to probe into reports of encroachment has found that at least 950 individuals have registered the land of lake into their names. The committee had recommended that the government scrap their land registration certificates. However, the report has not been implemented yet though it has already been four years since its submission.
The report highlights that the area of tourism landmark was marked at 10 square kilometres in early 1960s, but it was found shrunk to 4.2 square kilometres when measured in 2007/2008 again.
The committee had also revealed that the depth of lake is also gradually decreasing.
Interesting
Nepalis attracted to illegal cross-border insurance
Insurance Act in Nepal bars any Nepali citizen to insure their properties from foreign insurance companies. On the other hand, there are more than enough insurance companies here. Nevertheless, the trend of insuring properties from foreign companies, especially based in neighbouring Indian cities, has not been stopped, reports Karobar national daily.
It was quite natural that Indian companies were influential in Nepali market before the rise of insurance business here; but their presence till today has troubled businesspersons here. "Earlier, the status of cross-border insurance was very wide. It has been quite less now, though not completely controlled," Nepal Life Insurance Company's Chief Executive Officer Bibek Kumar Jha has been quoted in the report.
According to insurance expert Bhojraj Sharma, the share of foreign insurance clients in the Nepali market is around one to two per cent.