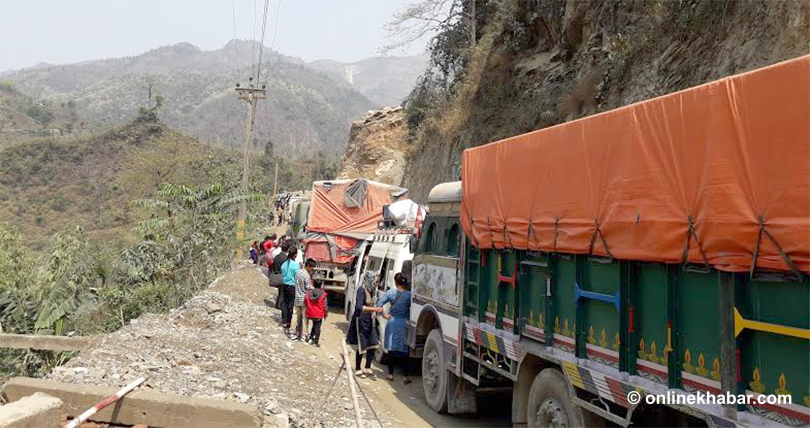 Chitwan, May 17
The Narayangadh-Muglin road in Chitwan district, which was obstructed following a landslide at Kalikhola, Ichhakamana Rural Municipality-3 of Chitwan district, has been opened after personnel removed the land mass.
The District Police Office says the landslide had blocked the road at around 5:45 am today and it was cleared at 7:45  am.
Following the removal, vehicular movement has resumed along the road that connects Kathmandu and Pokhara with the East-West Highway.
The road is blocked for traffic for six hours every day, from 10 am to 4 pm, as road upgrading and expansion works are underway for last few years. Therefore, the traffic pressure on the road is quite heavy in mornings and evenings.