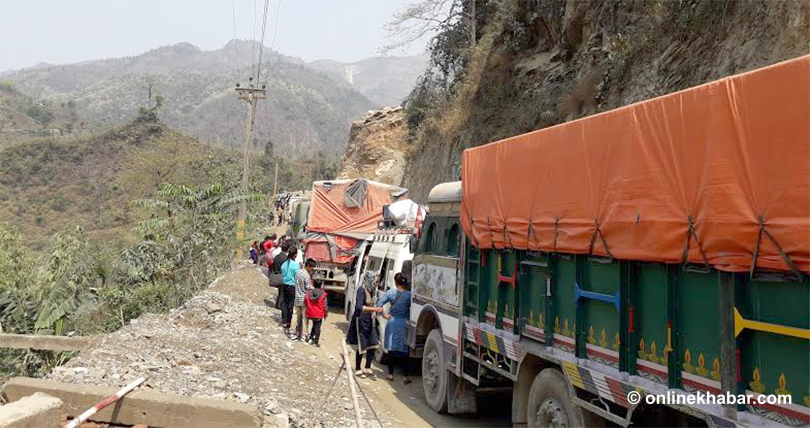 Kathmandu, July 13
Traffic has resumed on the Narayangadh-Mugling road, 19 hours it had been halted following a landslide.
According to authorities, a landslide at Char Kilo of Kalikhola yesterday had blocked the road for 19 hours before officials cleared the debris.
The road fully opened at 10:30 am today.
One-way traffic was allowed from around 8:00 pm last night. Around 300 vehicles had been stranded because of the landslide.
Clearing of the debris restarted at 4 am today and the two-way traffic resumed from late in the morning.
Following increasing incidents of landslide along the road, vehicular movement have been banned on the road during the night.
RSS