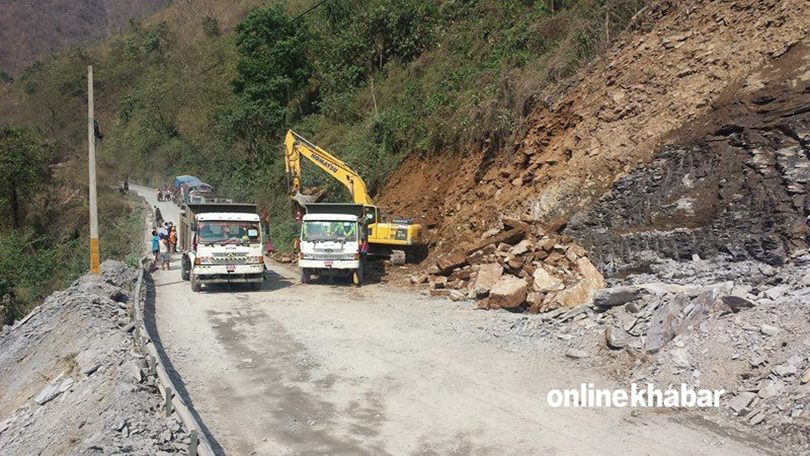 Chitwan, April 13
The Narayangadh-Muglin road section, which is closed to traffic during the day, will remain open on Saturday, the first day of the Nepali New Year.
District Traffic Police Office, Chitwan stated that the road, which used to be closed to vehicles from 10 am to 4 pm every day to facilitate the road widening works, has been opened for the New Year's Day for the convenience of travellers.
Passengers have to wait for a long time when the road is closed and they have to put up with traffic jam even when the road is opened for vehicles.
RSS