Dashain or Bijaya Dashami (also alternately spelt Vijaya Dashami) is a major festival celebrated by the Hindus all around the world whereas it remains the biggest festival in Nepal. Dashain is also the longest Hindu festival in Nepal. Dashain is the time for family reunions, the exchange of gifts and blessings, pujas (religious offerings), and receiving tikas and blessings from the elders. It is also celebrated by flying kites with friends and families.
Since Dashain is the festival of celebration and joy, most two-wheeler companies in Nepal are offering various schemes and offers to the customers on the occasion. Let's see what kind of Dashain offers the people are being provided by different two-wheelers companies of Nepal.
1. Honda
Honda is probably the number-one two-wheeler brand in the country. Known for efficiency, power, and durability, the first Honda vehicles came to Nepal over five decades ago. Honda has covered almost every segment in two-wheelers as it has commuters, scooters, dirt bikes, big bikes, tour bikes, sports, and many more.
This year, to celebrate the festivals of Dashain and Tihar with joy, Honda has come up with Seven Provinces – Seven Winners Dashain and Tihar Offer. This offer provides seven winners from seven provinces with a cash prize of Rs 100,000 each, through a lucky draw.
Other offers from Honda are:
1 lucky winner from all over Nepal gets a cash prize of Rs 1.5 million, through a lucky draw
Up to Rs 35,000 cash discounts on big bikes
Also, know about the updated prices of Honda bikes in Nepal.
2. Yamaha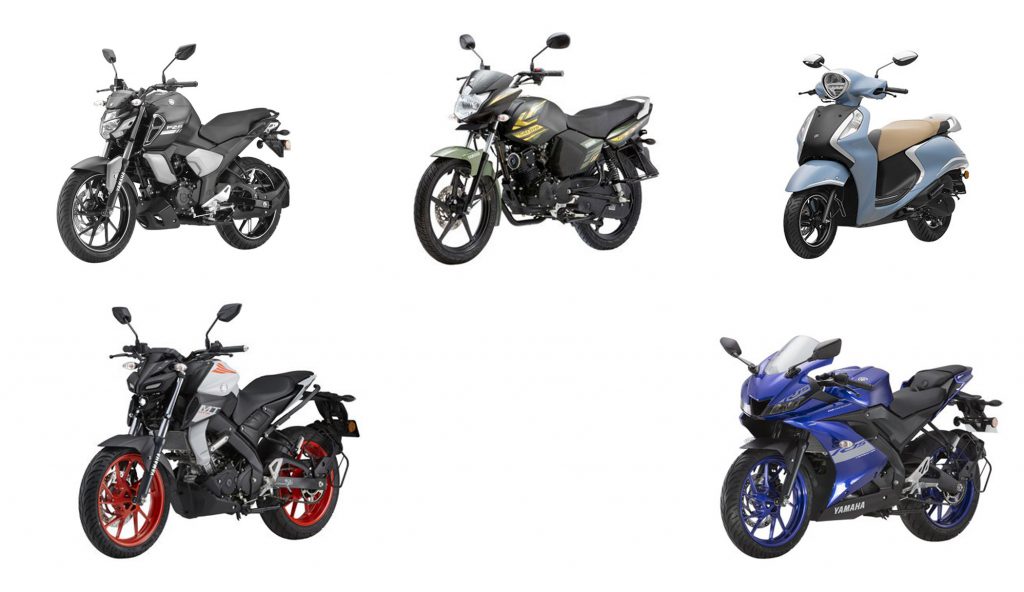 Another big player in the two-wheeler sector in Nepal is Yamaha. The bikes and scooters of Yamaha are known for their build quality and reliable engine. Like Honda, Yamaha is now expanding its market category-wise and trying to cover almost every segment as possible.
There is also a high possibility that Yamaha's ambitious Naked Sport MT 25 is making its way to Nepal and will be launched before Dashain. This can be a big challenge to KTM's Duke, which has a decent fan base of its own. Yamaha too has some offers to their customers during this Dashain and Tihar season. It is also providing:
Sure-shot instant cash discount from Rs 8,000 to 100,000
Four-tola gold ace card through weekly lucky draws
4*3-tola gold ace cards for the bumper prize winner
Yamaha is also operating Yamaha Exchange Mela at different places where you can bring any brand's bike or scooter and get an additional valuation of Rs10,000 on top of market valuation to ride home a new Yamaha. Other facilities Yamaha is providing in the exchange event are:
On the spot finance facility: 0% interest, low downpayment, low EMI
Test and win gold coin everyday
Sure-shot cash discount of Rs 8,000 to Rs100,000
Free accessories
Free checkup and wash (Any brand, any bike)
Also, check the updated prices of Yamaha bikes and scooters in Nepal.
3. Suzuki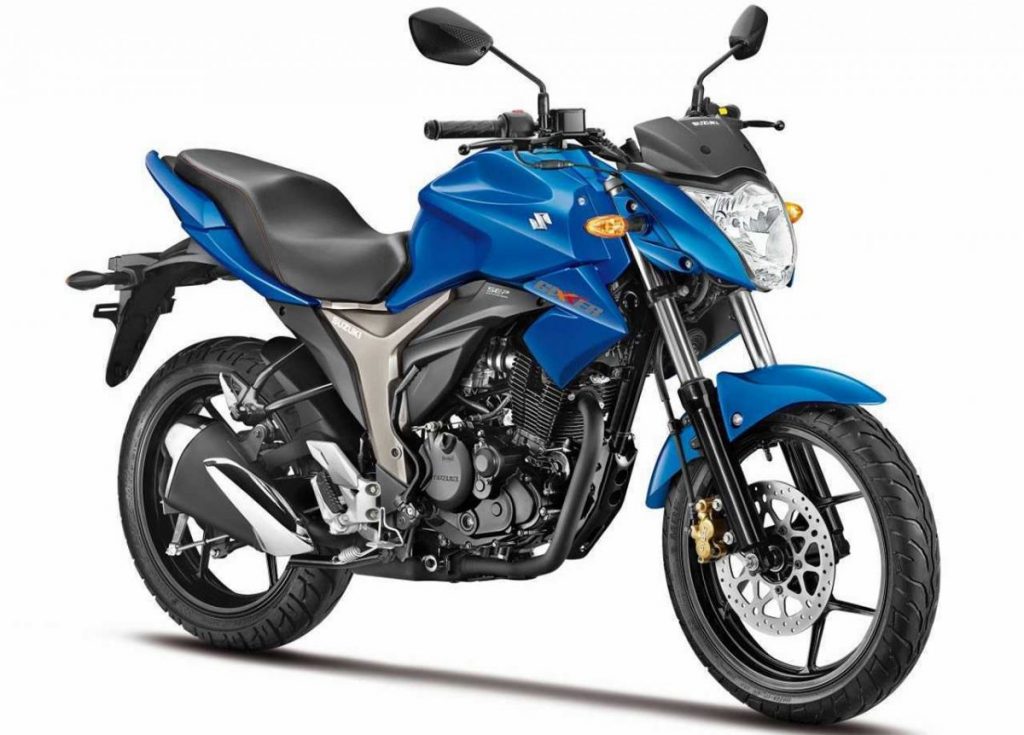 Like Honda and Yamaha, Suzuki too has been in Nepal for a long time now. It too had big bikes in Nepal on their days. Big bikes like B-King, GSXR600, Hayabusa are all in Nepal but only in limited numbers. Recently, the brand is focused on commuters and affordable naked sports bikes. Suzuki's Gixer is one of the most sold bikes in both India and Nepal and is also one of the best 150cc bikes.
During this Dashain, while purchasing any two-wheelers from the brand, Suzuki is offering its customers:
Rs 10,000 sure-shot cash discount
1-year free road tax
Exchange facility
Finance facility
Suzuki now has a brilliant line-up of scooters and bikes in Nepal. Its latest Gixer 250 and 250 SF are brilliant bikes. Suzuki Access 125 is also an excellent commuter for scooter lovers.
4. Bajaj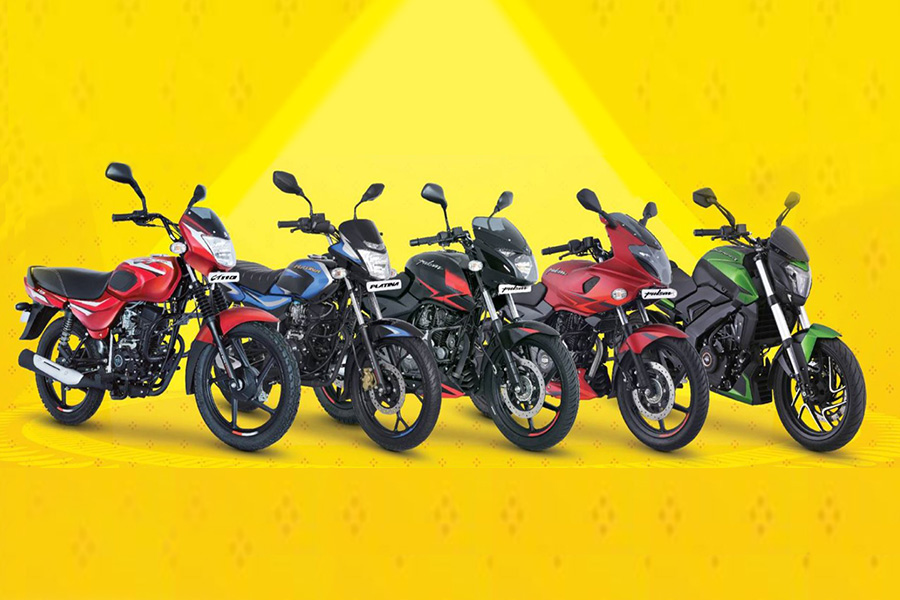 After the launch of the Pulsar series, Bajaj rose to popularity in Nepal in no time. It brought something that caught the attention of the people and the pricing made it possible for the people to own a modern-looking bike. Bajaj also has a perfect commuter bike, Discover, which is loved by a fair amount of people. But, Pulsar is the one that comes to everyone's mind when they hear Bajaj.
Over the years Bajaj has worked a lot on design and performance. Bajaj's RS and NS are pretty much the fastest bikes in the 200cc category. It also has an affordable big boy as Bajaj Dominar in Nepal with 250cc and 400cc variants.
For this year's Dashain, Bajaj has brought a new Three Dose Happiness scheme for its customers. The scheme includes:
The first dose includes up to Rs 10,000 cash discount even before purchasing the bike but will only be applicable after the purchase.
The second dose includes up to Rs 100,000 cashback during the purchase.
The third dose includes upto Rs 1,000,000 cash to a bumper lucky winner through a lucky draw.
Also, check the updated prices of Bajaj bikes in Nepal.
5. TVS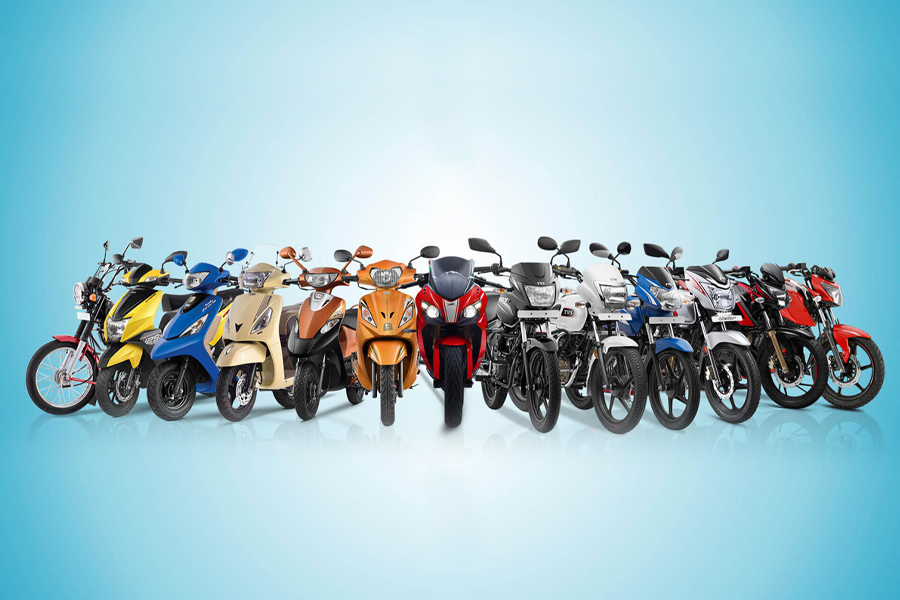 TVS has been very active these days in the two-wheelers' market. It too has a variety of two-wheelers under its name. TVS Ntorq is one of the best and most popular scooters in Nepal nowadays. It also has a naked bike series as Apache which has got mixed reviews from the riders. Since it is promoted as having a racing DNA, the bike is pretty fast and is good-looking as well. Apache RR 310 is the best model in the Apache series and the most expensive one as well. Apache is bringing variations in their products for the people.
For this Dashain and Tihar, TVS is providing:
Up to Rs 100,000 cash prize before purchase, but will only be applicable if you purchase the vehicle
Up to Rs 1,000,000 cash prize during the purchase.
Everyday Realme smartphone
100% cashback through a weekly lucky draw
Apache RR310 through monthly lucky draw
Proton Saga car as a bumper prize.
Also, check the updated prices of TVS two-wheelers in Nepal.
6. NIU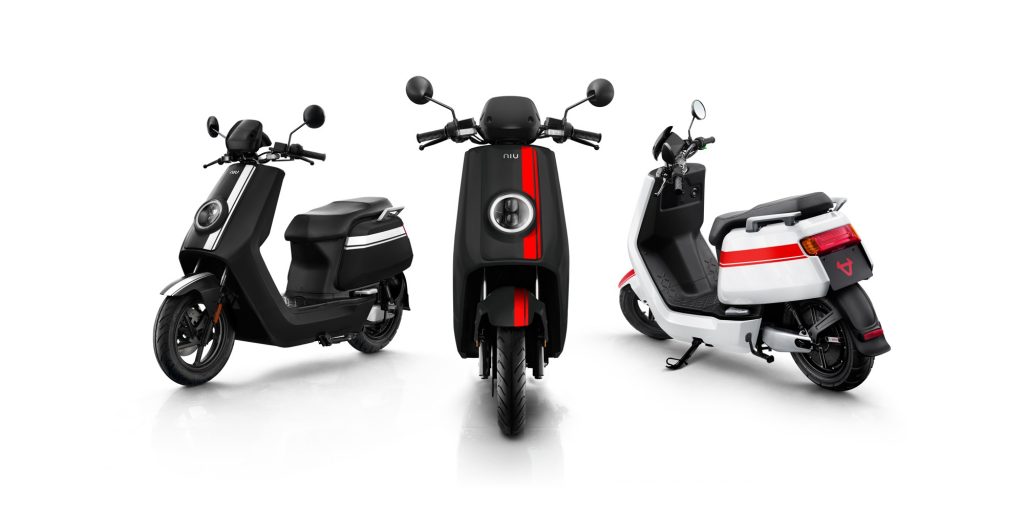 NIU is probably the best electric two-wheeler brand in Nepal. It has plenty of products under its name. NIU N-series, NIU Gova 03, NIU N-GT are some of the best products from NIU that are available in Nepal. NIU N-GT is the most expensive in the lineup whereas the other two are in the more affordable category. This Dashain, the company is offering the buyers:
Rs 5,000 cash discount
Merchandise worth Rs 25,000
Bumper prize- Aero MTBX 01 Lite
Also, check our list of the best electric two-wheelers in Nepal.
7. Crossfire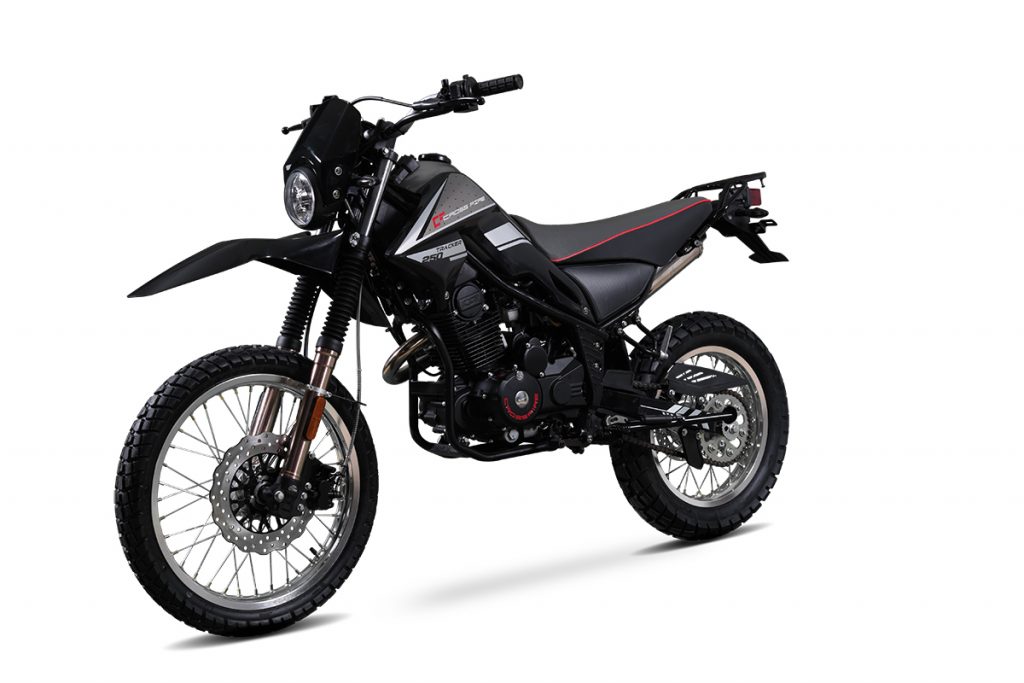 Crossfire is undoubtedly one of the most popular dirt bikes in Nepal. Its popularity grew due to the affordability and the power it offers to the riders. Since the popularity of dirt bikes grew, Crossfire has brought varieties of bikes, with Crossfire Tracker 250 being the latest one. The tracker 250 is also one of the most affordable dirt bikes in the country.
For Dashain and Tihar, Crossfire is offering
For HJ250 and GR7 250: Discount Rs 15,000 + Helmet and goggles (Cash purchase) and siscount Rs 15,000 + Helmet (Booking)
For RM 250: Free helmet + Goggles:
For Formula 150: Discount Rs. 10,000 + Free helmet, scooter cover, and windcheater
Weekly prizes
For Crossfire: Jersey set (Top, trousers and gloves) for one lucky customer weekly
For ItalicaMoto: Dulla gift hamper + Rs 10,000 cashback for one lucky customer
Bumper prizes
For Crossfire bumper: Boot, trousers, jersey, gloves, and Acerbis hand guard worth Rs 50,000 for one lucky customer
For ItalicaMoto bumper: Rs 50,000 cashback + Dulla gift hamper for one lucky customer
Exchange offers for RM 250, HJ 250, GR7 250, and ItalicaMoto: Added valuation of Rs 15,000 + Free helmet
Finance for Formula 150: Discount Rs 5,000 + free Helmet
For HJ250 and GR7 250: Discount Rs 10,000 + Free Helmet
Also, check the price list of the best dirt bikes in Nepal.
8. Vespa and Aprilia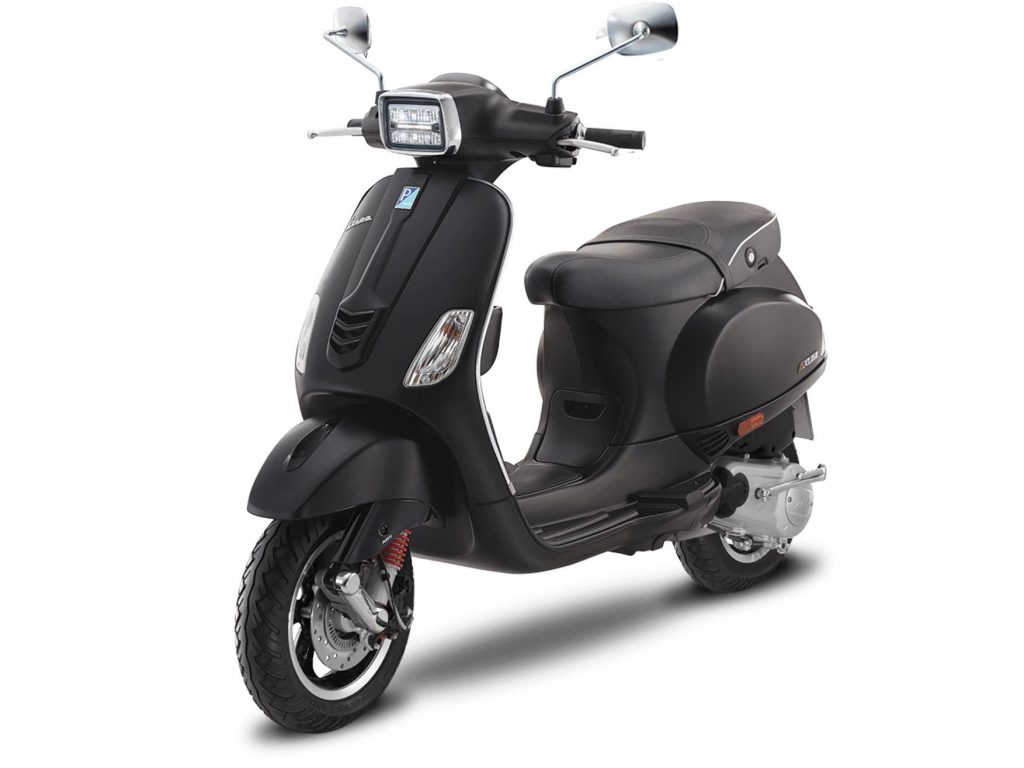 Vespa and Aprilia are arguably some of the best scooters in Nepal. Vespa has a classy look and a powerful engine that is perfect for a city ride whereas Aprilia has a sporty and aggressive look and is built to go beyond the city rides as well. The build and quality of both these scooters are incredible and barely matched by other scooters available in the country.
In Nepal, both scooters are sold by the same distributor. For this Dashain, the distributor is offering:
Cash discount upto Rs 100,000
0% interest rate on financing
Rs 10,000 extra valuation on exchange
Weekly prize: OnePlus Nord 2
Bumper prize: Vespa SXL 125
Free accessories
Also, check our list of the best scooters in Nepal in 2021.
9. Jawa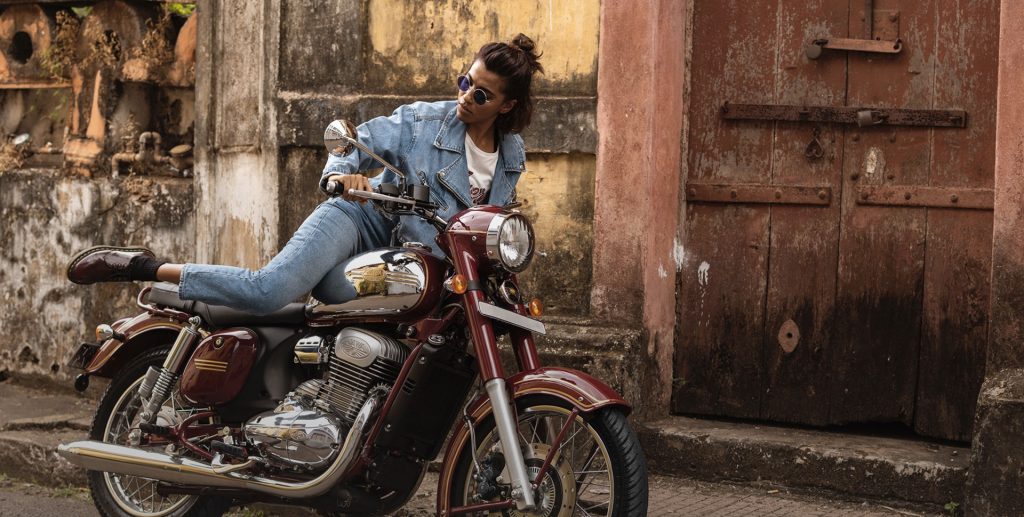 Jawa is another rising name in the two-wheeler segment in Nepal. Known for its classic and vintage looks, this bike is for cruising. It too has a number of products under its name and has been growing at a steady pace. It competes with the likes of Royal Enfield, Honda CB350RS, and Honda Highness CB350. Along with the looks, it is a good performing bike as well, but the big player in this category, Royal Enfield is a massive problem for Jawa and every other bike in the category.
But, to reach out to more customers this Dashain, Jawa Motorcycles is offering
Custom Jawa helmet
Professional riding Jacket with

Impact protection (shoulder and elbow)
Super ventilated outer shell
Heavy duty textile
Four season Jacket
So, which two-wheelers are you purchasing and which do you think is the best offer?