Thousands of animals and birds–mostly buffaloes, goats, chickens, and ducks–are sacrificed during Dashain, arguably the greatest festival of Nepal. Therefore, most known Dashain delicacies are meat-based such as goat pakku, mutton curry, rakti, bhutan, sukuti, and many more.
But, one can also celebrate this festival without relishing non-vegetarian dishes. There are a lot of delicious vegetarian dishes one can try during this festive season. But, where can you find such food to try?
Well, here, we bring the lists of some vegetarian food for you to try this Dashain:
1. Paneer curry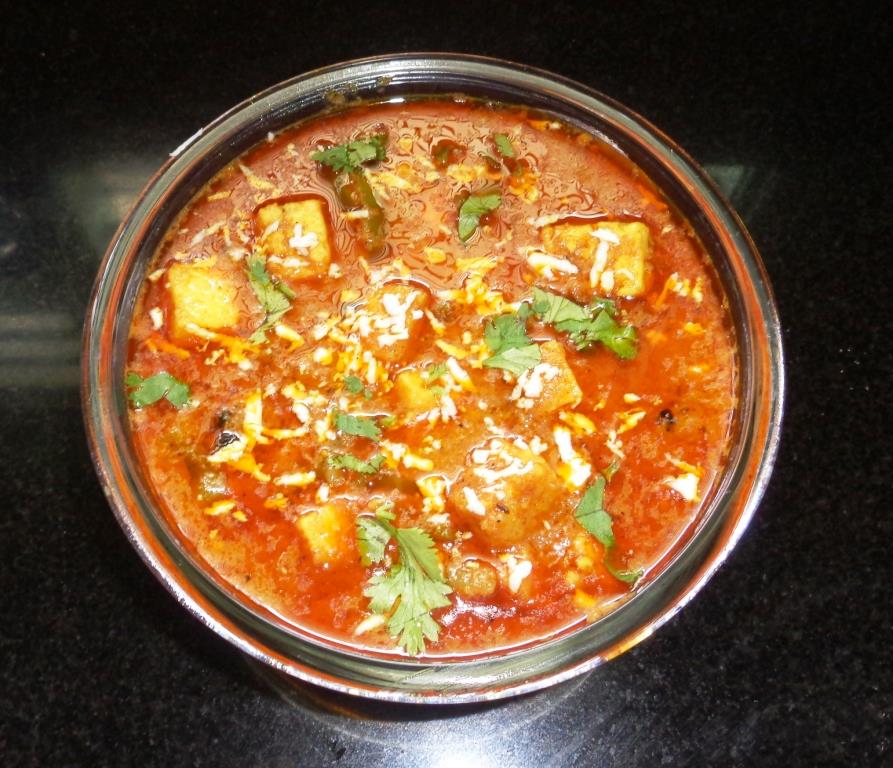 Paneer curry can be made in multiple ways. You can make mutter paneer, palak paneer or paneer butter masala and many more. Recipes of paneer curry can be found online. All of these paneer curries taste delicious and are a rich source of protein and calcium. For any paneer curry, you can make paneer at your own home or can buy from the store.
2. Mushroom curry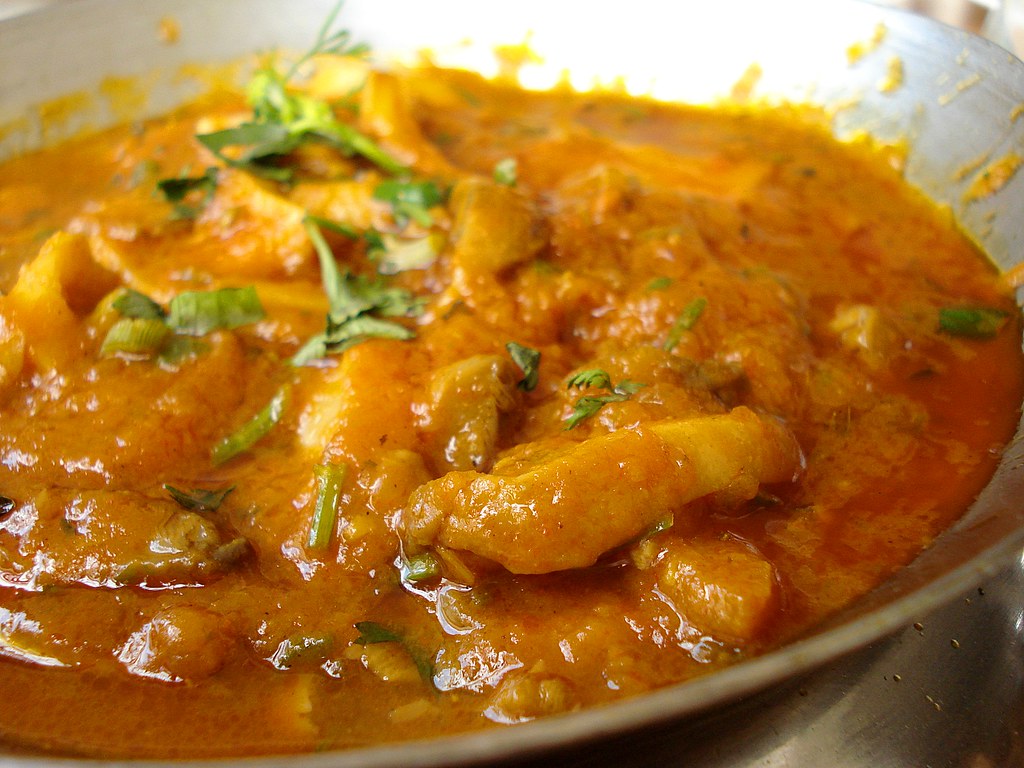 Another vegetarian dish one can try is making mushroom curry. Usually, there are different types of mushrooms available in the Nepali market, and the best part is one can use either of the mushrooms to make mushroom curry. Mushroom curry is very simple to cook and tastes delicious. You can also add potatoes in mushroom curry if you like to. But, usually, mushroom curry is made with mushroom, tomatoes, onion, garlic, spices, and herbs.
3. Mushroom chhoila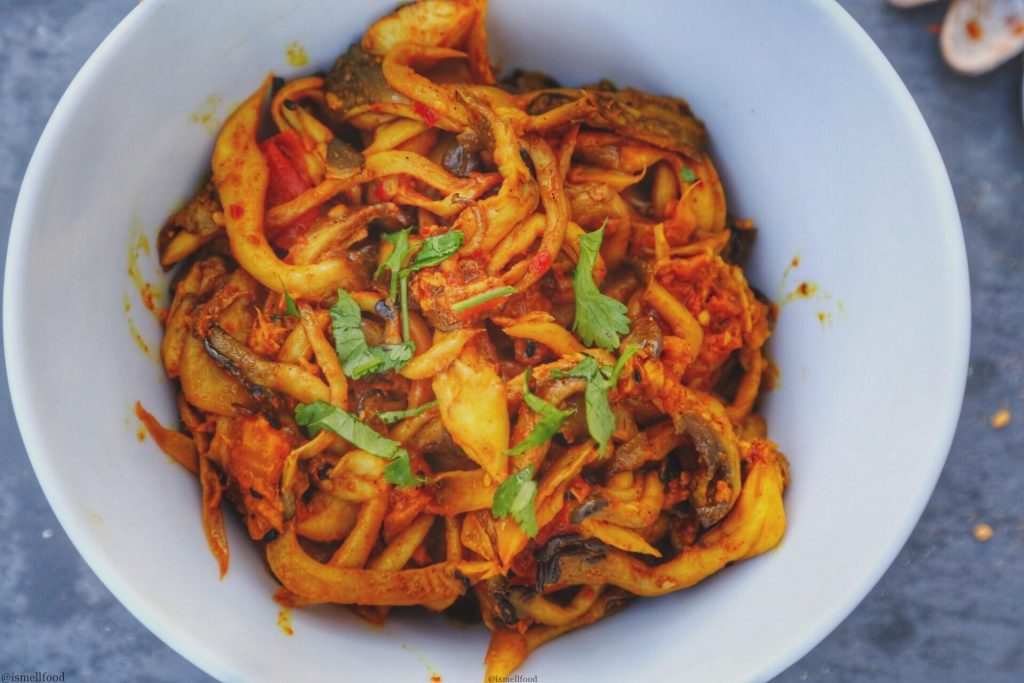 Mushrooms are a very versatile vegetable. You can also make its chhoila. Usually, chhoila is made of buffalo meat. But, you do not necessarily need meat to know the taste of chhoila. Use mushroom instead of meat and mix all other ingredients of chhoila to make and enjoy this savoury and spicy delicacy during Dashain.
4. Soya bean chhoila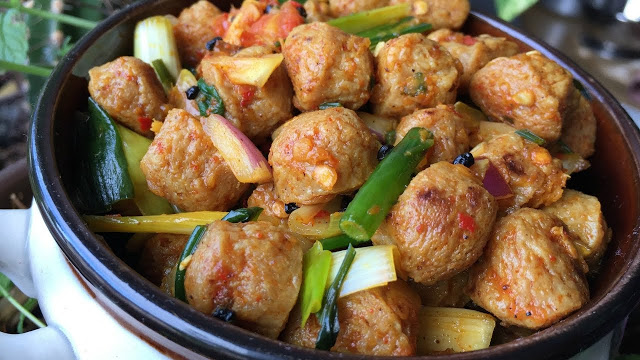 Mushroom chhoila is not only a chhoila alternative for vegetarians. You can also make soya bean chhoila using soya chunks. Soya chunks are easily available in any grocery store in Nepal and are relatively cheap compared to mushrooms and paneer. But, soya chunk chhoila tastes equally spicy and flavoursome as mushroom chhoila. It is a must-try dish during Dashain.
5. Tofu chilly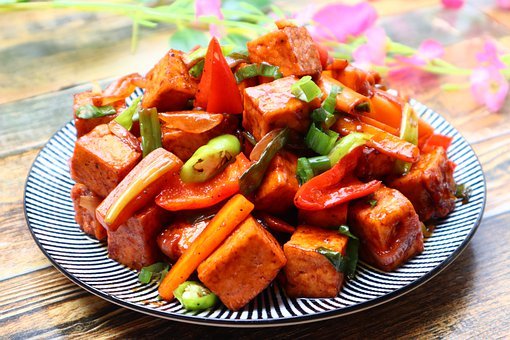 Not many have heard about tofu chilly. But, tofu chilly is a great alternative for not only vegetarians but also vegans. Tofu chilly gives you the combo of tangy, spicy and sweet taste along with crisp yet soft fried tofu. You can buy tofu in the nearby vegetable shop easily and turn the delicate tofu into this delicious Dashain dish.
6. Mixed vegetable curry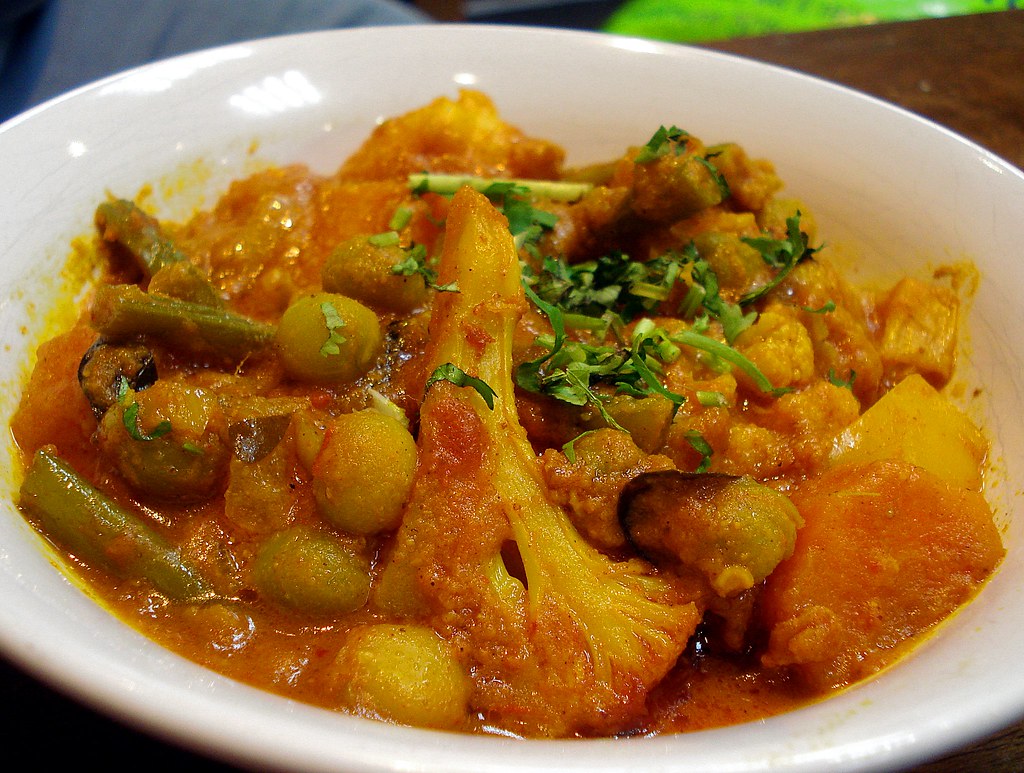 Mixed vegetable curry is another must-try recipe during Dashain. You can choose any vegetables of your choice or anything available at home to cook mixed vegetable curry. It can be potato, beans, carrot, capsicum, peas, cauliflower, cabbage, or anything. With the right amount of spices and herbs, it tests yummy.
7. Paneer chilly
Paneer chilly is basically deep-fried or shallow-fried paneer, tossed or sautéd, in hot and sour sauce with some onion, tomatoes, and capsicum. And, it, no doubt, is so tasty and appetising. Paneer chilly can be the best appetiser and one of the best vegetarian dishes for those who want to try something new.
8. Aaloo cauli curry
Aaloo cauli curry is one of the most basic vegetarian dishes yet so tasty dish one can make during Dashain. It is a curry, a vegetarian as well as vegan dish made with potatoes, cauliflower, and sometimes even peas, flavoured by different Nepali spices.