For many, Honda is the number 1 brand in the two-wheeler market in Nepal. It has been more than 50 years since Honda has brought its first automobile to Nepal and from then onwards people have seen varieties of two and four-wheelers from the company.
Honda has one of the biggest two-wheeler segments in Nepal. From commuter scooters to big bikes, Honda has everything.
Today, we are bringing you the updated list of Honda bikes in Nepal as of July 2021. Plus, we will also discuss the key features of the five bikes of our recommendation.
Price list
| | |
| --- | --- |
| Model | Price (Rs) |
| Honda NAVI | 160,900 |
| Honda Dio DLX | 219,900 |
| Honda Aviator | 222,900 |
| Honda Activa STD | 224,900 |
| Honda Activa DLX | 231,900 |
| Honda Grazia STD | 224,900 |
| Honda Grazia DLX | 247,900 |
| Honda Grazia BSVI | 269,900 |
| Honda CD 110 Dream DLX | 191,900 |
| Honda CB Shine DRS | 219,900 |
| Honda CB Shine DSS | 229,000 |
| Honda CB Shine SP DRS | 239,000 |
| Honda CB Shine SP DSS | 249,000 |
| CB Unicorn 150 | 269,900 |
| X- Blade 160 | 311,900 |
| CB Hornet 160R | 319,900 |
| Honda XR 150L | 549,900 |
| Honda XR 190L | 649,900 |
| Honda CBR 250R STD | 649,900 |
| Honda CBR 250R ABS | 778,900 |
| Honda CBR 250R Repsol ABS | 792,900 |
| Honda H'ness CB350 | 750,000 |
| Honda CB350RS | 798,900 |
| Honda CRF 250L STD | 1,290,900 |
| Honda CRF 250L Rally | 1,590,900 |
| Honda CBR 600RR | 3,450,000 |
Five key bikes and scooters to watch
1. Honda Dio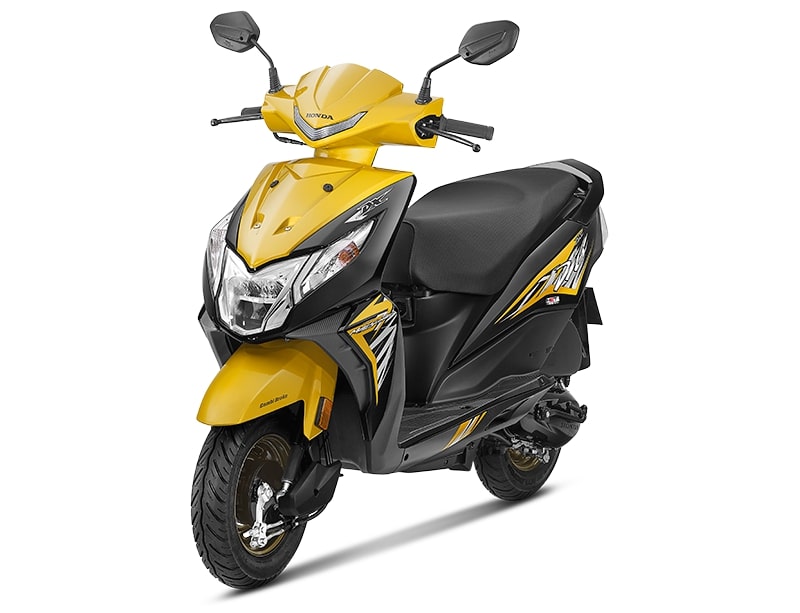 Along with Honda Aviator, Honda Dio is one of the most popular scooters in Nepal. It has a fully digital metre with an Eco speed indicator for precision and efficient riding. The scooter has tubeless tyres and has a combi braking system with an equaliser for optimum braking and stability. For a commuter scooter, it packs a lot of features like a mobile charging socket, front and rear hook to hang bags, Honda Eco Technology and service due indicator. It also has 18 litres of under-seat storage capacity. The new looks have made the scooter famous among the youth in Nepal these days.
2. Honda Shine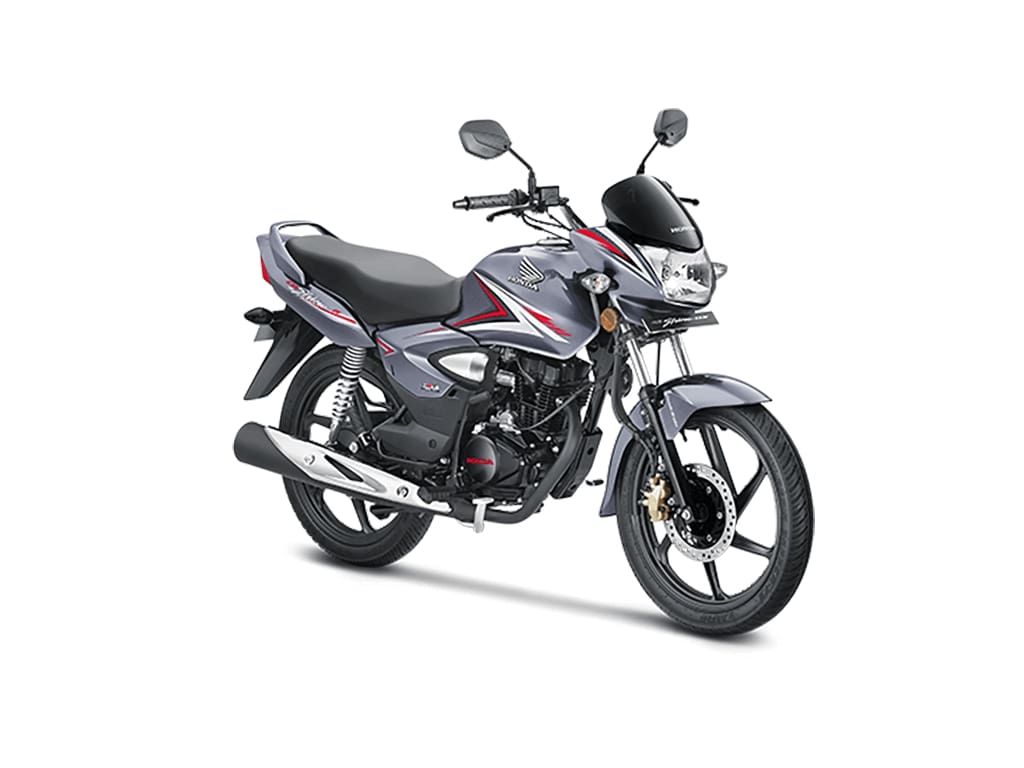 Honda CB Shine is one of the bestselling bikes in Nepal. It is also one of the most popular fuel-efficient bikes in Nepal. Compared to the competitors, Honda Shine is an excellent commuter, packing in good styling and decent performance. This vehicle packs an automatic headlamp, trendy front visor, modern and stylish graphics, tubeless tyres and a chrome finish muffler. It also has a five-step adjustable suspension making it a comfortable ride in all the pitch conditions.
3. CB Hornet 160R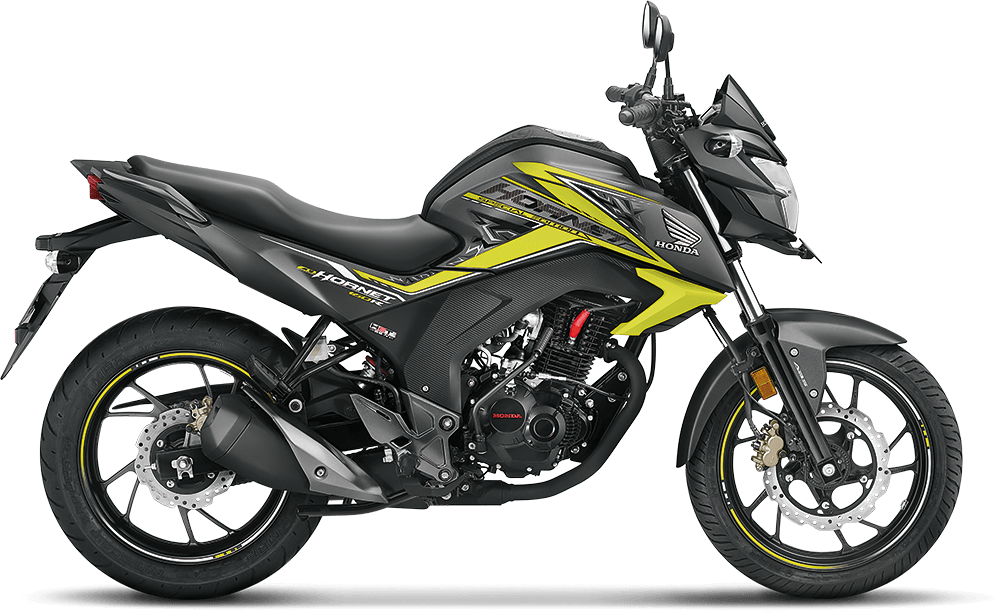 The growing popularity in the 150cc segment led to the introduction of the Honda CB Hornet 160R. Powered by a 160cc engine, this bike has a muscular tank with sporty graphics, which is directly focused on the youth. Along with the comfortable seating position, this bike is packed with plenty of features like a sharp LED headlamp, X-shaped LED tail lamp, fully digital metre, five-spoke split alloy wheels, mono suspension and wide rear tyre to name a few. CB Hornet is also one of the most fuel-efficient bikes in its category.
4. Honda CRF 250L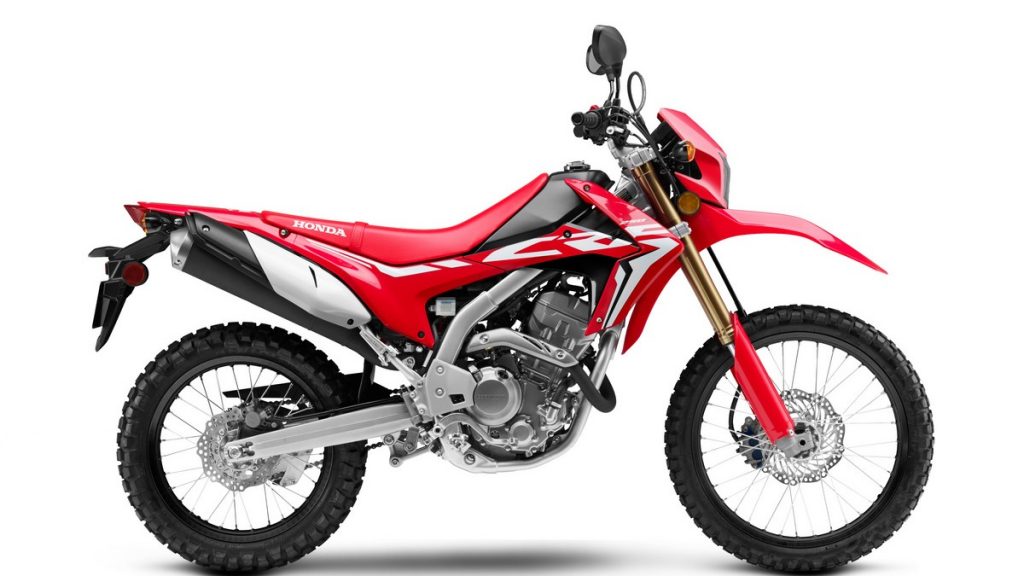 Honda CRF 250L is probably the most popular, as well as the best, dirtbike in Nepal. Built for an extreme adventure, this bike is powered by a 249cc liquid-cooled single-cylinder four-stroke engine. The bike has a maximum power of 24.4 horse-power, a ground clearance of 255mm and weighing almost only 146 kg. These qualities make it perfect for off-road adventures. The new generation of CRF has received some minor upgrades in different aspects from the looks to its features while the aesthetic of the bike remains the same. CRF 250 currently has two variants in Nepal; CRF 250 rally is the other one.
5. CBR 600RR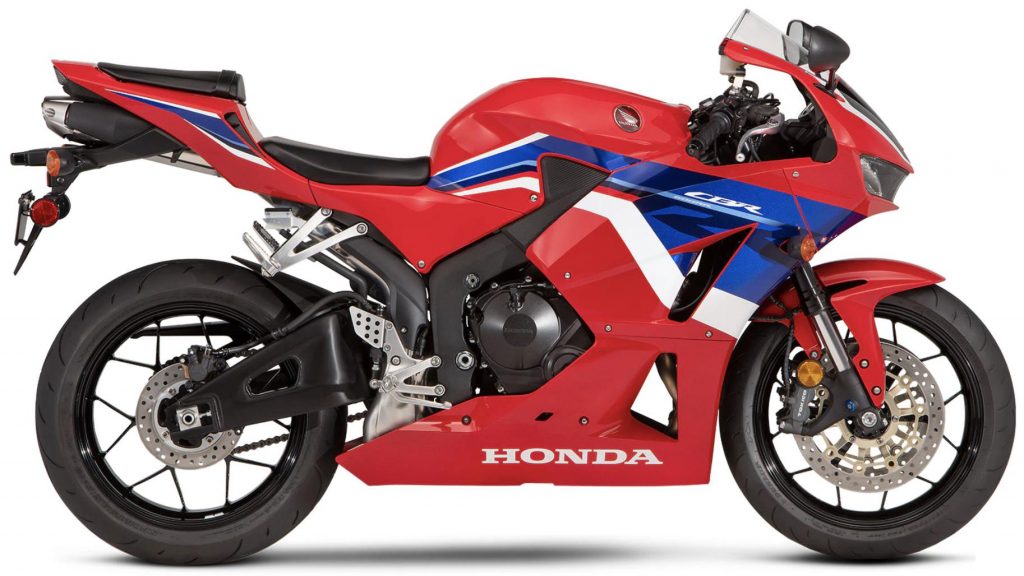 CBR 600RR is one of the most popular bikes in the sports bike category in Nepal. This is Honda's top of the line middleweight sports bike. This is also one of the very few bikes in the 600cc category that is found in Nepal. Since it was first manufactured back in 2003, the bike has received major updates in looks, features and technology over the years. This is a powerful bike that can reach a maximum power of 121 HP and a maximum torque of 64Nm while it can reach the top speed of over 250kmph.