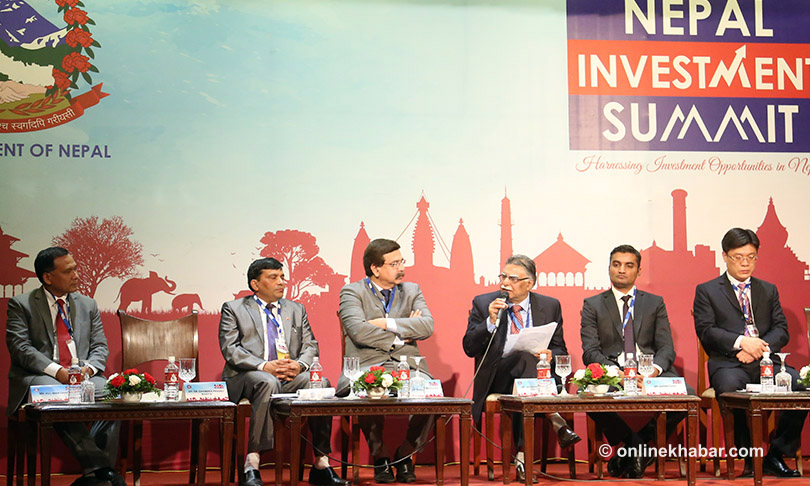 Kathmandu, March 3
Investment commitments at the two-day Nepal Investment Summit have defied government expectations. While the government had hoped for commitments worth one trillion rupees, investors pledged a whopping Rs 12.5 trillion.
Investment Board Nepal, the event organiser, said domestic investors, too, have shown willingness to invest in mega projects. More than 250 investors from different countries have pledged to invest in diverse sectors of Nepal.
The board said collective commitments from different political parties, an investment-friendly Constitution and a receding energy crisis have increased investor confidence.
Investors have shown willingness to put capital into the infrastructure sector, including energy, transport, agriculture, tourism and information technology.
Investors participating in the summit had asked Nepal to remove procedural hassels, adding that they are willing to invest in Nepal, provided there's an investment-friendly environment.
They had asked the government to address lack of coordination between government mechanisms, describing it as the toughest problem.
At the event, Prime Minister, ministers and other government officials had said they were committed to creating an investment-friendly environment.
This commitment also helped the cause. Even in the past, investors had made huge commitments but policy-related hassles had discouraged them. This time, political parties also said they would leave no stone unturned  in creating an investment-friendly climate. This pledge also played a role in boosting investor confidence.