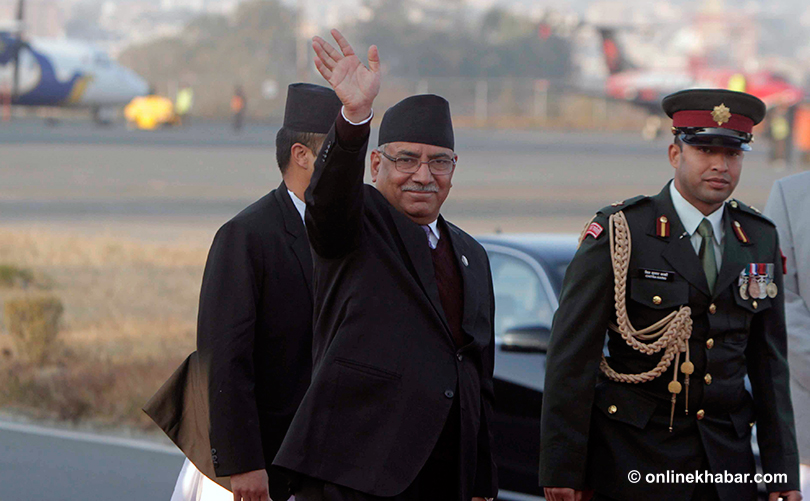 Kathmandu, March 13
Nepal's Prime Minister Pushpa Kamal Dahal 'Prachanda' is heading to China soon. This is the first time during his second stint as prime minister that Prachanda is embarking on a visit to the northern neighbour. During this second stint, Nepal PM has already visited the southern neighbour, India, twice, thus far.
Chinese Embassy officials fixed the date of the visit (March 23-24) during a meeting with PM Prachanda on Monday morning, according to a source at the Ministry of Foreign Affairs. PM Prachanda and China's President Xi Jinping had met on the sidelines of the BRICS Summit in Goa.
There were reports that President Xi will visit Nepal before PM Prachanda's China visit. But officials are yet to work out the date of Xi's visit to Nepal. During the Goa meeting, PM Prachanda had asked Xi to visit Nepal and the latter had pledged to come soon.
Prachanda's China visit comes at a time when opposition parties are criticising the Prachanda-led government for its 'pro-India leanings'.