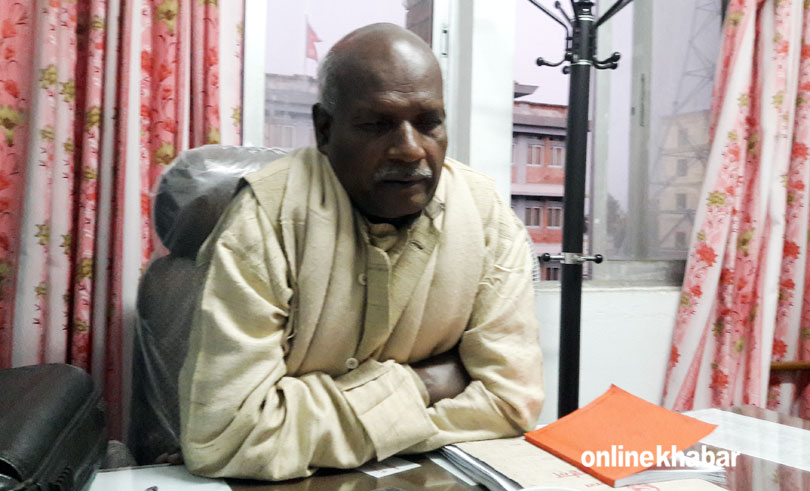 Kathmandu, March 8
A UDMF leader said on Wednesday that the government is to blame for Saptari killings. At the same time, he made it clear that they do not have any policy of obstructing CPN-UML's programmes.
Mahendra Raya Yadav, speaking at a face-to-face that Reporters' Club Nepal had organised, said they have never said they will deny entry to the UML in the Madhesh nor will they ever do that.
He said: Let the UML restart their Mechi-Mahakali Campaign from Saptari, we will not disrupt it. UML can organise any programme in any part of Madhesh. UDMF neither protested against UML programmes, nor will it do so in coming days.
"If our cadres have disrupted programmes, you give us their names. We are ready to take action against them. We will tell government to take action against them," Yadav said.
At the same time, Yadav said UDMF, during its two-day bandh, did not vandalise UML leaders' houses and party offices. "We have not done that, if some people have resorted to vandalism, they are infiltrators. There have been attempts to tarnish our image by pinning the blame on us."
He said it is a figment of imagination to blame the UDMF for the Saptari incident. The UDMF leader said: Madheshi peoples were angry at the UML campaign. The government is to blame for this incident. Who ordered (police) to fire at unarmed people? This is a racist activity.
It is wrong to blame us for the incident, Yadav said, demanding acdtion against the guilty.
The CPN-UML has raised a serious issue, it has pointed at an attempt to assassinate UML leaders, Yadav said, demanding an investigation into the attempt.
At the same time, he said the UML needs to amend its conduct and tone down its rhetoric, Yadav said.
Yadav said: The crisis should be resolved through the Parliament. There's this propensity to spread rumours and tell lies. This should stop.