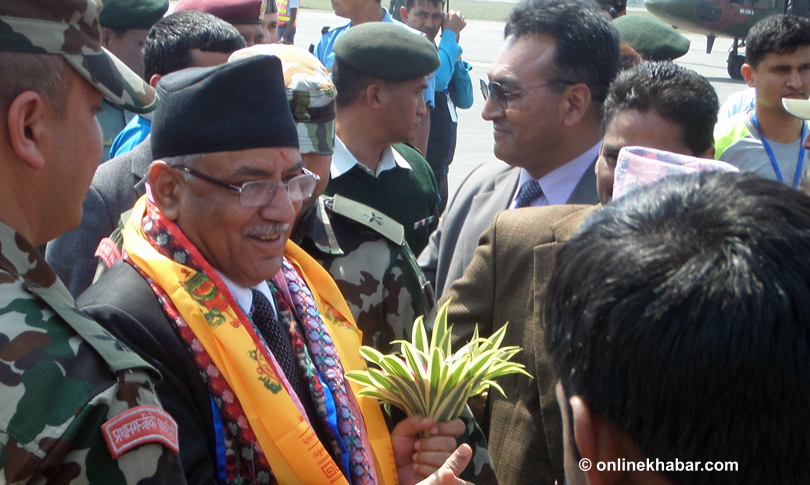 Biratnagar, March 5
Prime Minister Prachanda said on Sunday he will conduct local level elections on schedule (May 14) with the participation of the United Democratic Madheshi Front, no matter what.
Talking to journalists in Biratnagar, Prachanda, who is also chair of the CPN-Maoist Centre, claimed UDMF will take part in local level elections in the end. He said: I am confident that they (UDMF) will — and they should — participate in polls. Come what may, we will not postpone elections slated for May 19. By increasing the number of local levels or employing any other method, the government will take the UDMF into confidence and conduct local level elections on time.
In keeping with UDMF's demand, the Cabinet is increasing the number of local levels in Tarai districts, he said, adding that this is in keeping with the report of the Local Level Restructuring Commission. Constitution amendment is not that important for local elections, he pointed, adding that they will push the Constitution amendment process only after reaching an all-party understanding.