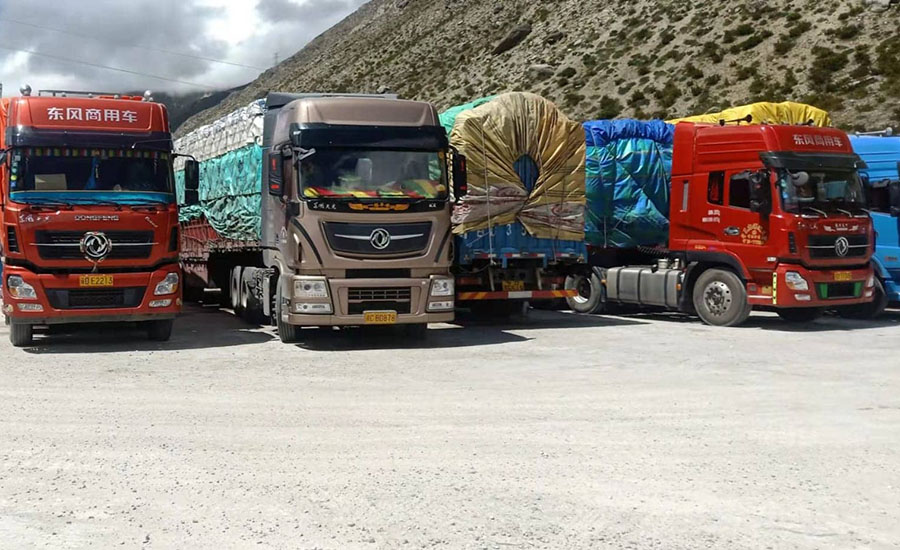 Kathmandu, August 21
With China closing two major border points facilitating the trade with Nepal, traders here have expressed concerns that it may affect Dashain shopping across Nepal.
It has been around two weeks since China closed Tatopani and Rasuwagadhi border points between the two countries, citing an increase in the number of cases in the cities near the points.
Due to this, Nepal Trans-Himalaya Border Commerce Association says goods worth more than Rs 1.25 billion have been stuck halfway across the border. Most of these goods–from garments to fruits and other food items–are meant to be imported for Dashain shopping. Dashain, the biggest festival in Nepal, is just one month away.
So far, traders have reported a halt in the transportation of around 150 containers, but it may increase as the association is collecting more data from the traders, according to businessperson Min Bahadur Shrestha.
Sindhupalchok's Chief District Officer Bed Nidhi Khanal says he is under pressure from the traders to reopen the Tatopani border in view of Dashain shopping, but no higher authorities have taken any initiative.
Rasuwa's Chief District Officer Nawaraj Jaisi says the Chinese authorities have also not told anything about reopening the Rasuwagadhi border.
Foreign Affairs Ministry spokesperson Sewa Lamsal says the ministry does not have any information about the border closure.
Since the beginning of the Covid pandemic in early 2020, both border points have not been smoothly operated for a long time.