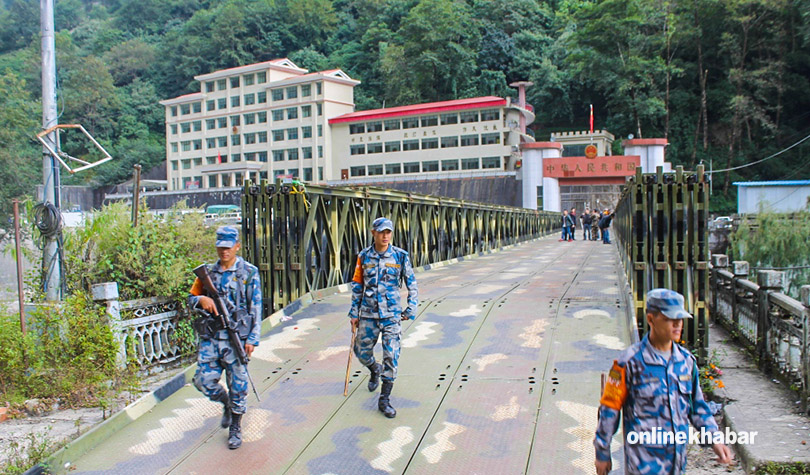 Kathmandu, August 12
Once again, China has closed Tatopani and Rasuwagadhi border points between Nepal and China, citing an increase in the number of cases in the cities near the points.
Nepali customs officials say that the Tatopani border is closed since Wednesday whereas the Rasuwagadhi point is shut since last weekend.
"But, we are not informed of the decision officially," Tatopani's Chief Customs Administrator Narad Gautam says, "Yet, they have said the number of Covid cases is increasing."
Rasuwagadhi's Customs Administrator Ram Prasad Mainali says he has heard about the lockdown in Tibet but is yet to get the information officially.
The offices are yet to determine how many Nepali traders have been stuck across the Tatopani and Rasuwagadhi border points.
Since the beginning of the Covid pandemic in early 2020, both border points have not been smoothly operated for a long time.