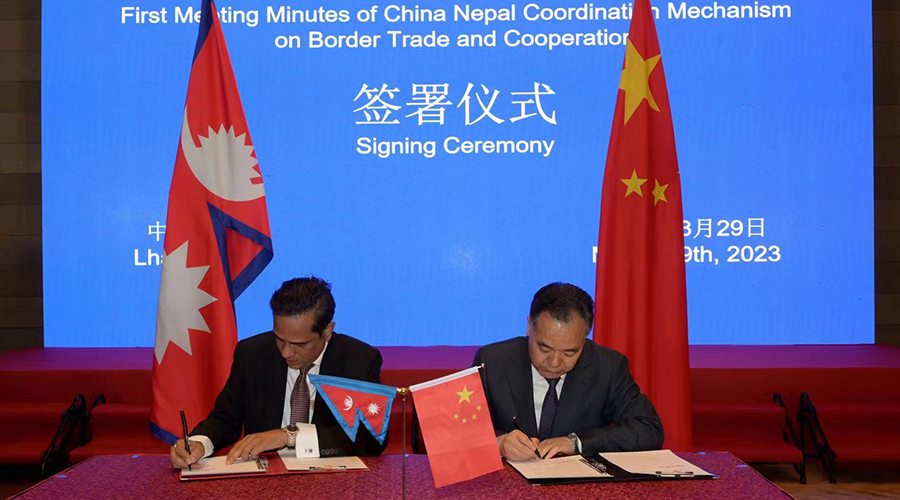 Kathmandu, March 30
After a long gap of over three years due to the Covid pandemic, China has agreed to open the Rasuwagadhi border point with Nepal for cross-border human movement.
After Nepal declared a nationwide lockdown to control the coronavirus infection and spread in March 2020, the border was shut for several months for all activities including trade and human movement.
Over the years, China gradually let Nepal import goods through the border points upon request whereas the point was opened for two-way trade in December 2022 only.
Three months after that, the two countries agreed to let the people move cross-border via the Rasuwagadhi border point. The decision will come into effect from Saturday (April 1).
Officials of the two countries made an agreement in this regard during an ongoing meeting of the Nepal-China Coordination Mechanism on Border Trade and Cooperation in Lhasa.
A formal announcement in this regard will be made after the conclusion of the meeting today, the officials say. Some officials go directly to Kerung from Lhasa to participate in the opening event, according to an official of the Ministry of Commerce and Supplies.
The Nepali delegation at the meeting is led by Commerce and Supplies Secretary Madhu Kumari Marasini.