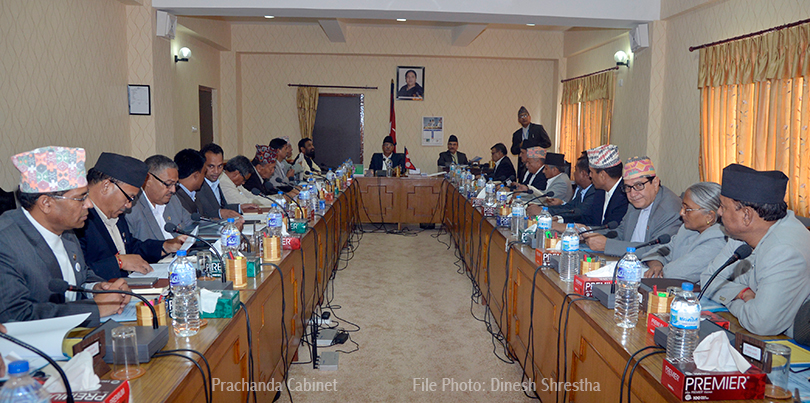 Kathmandu, May 8
The Cabinet on Monday decided to sign the agreement on launching the One Belt One Road project upon the initiatives of China.
The OBOR Summit is being held in China on May 14 and 15. Deputy Prime Minister and Minister for Finance Krishna Bahadur Mahara is likely to lead the Nepali delegation to the Summit.
Mahara will put his initials on the agreement in Kathmandu itself before heading to Beijing.
The project was introduced by Chinese President Xi Jinping in 2013 and Nepal has already agreed to get involved in 2014.
After the participation, Nepal is expected to receive Chinese support for construction of roads and railway lines.
Meanwhile, the Cabinet meeting also approved President Bidya Devi Bhandari's visit to Thailand and Sri Lanka to be held next week.
The President will embark on the visit on May 12.