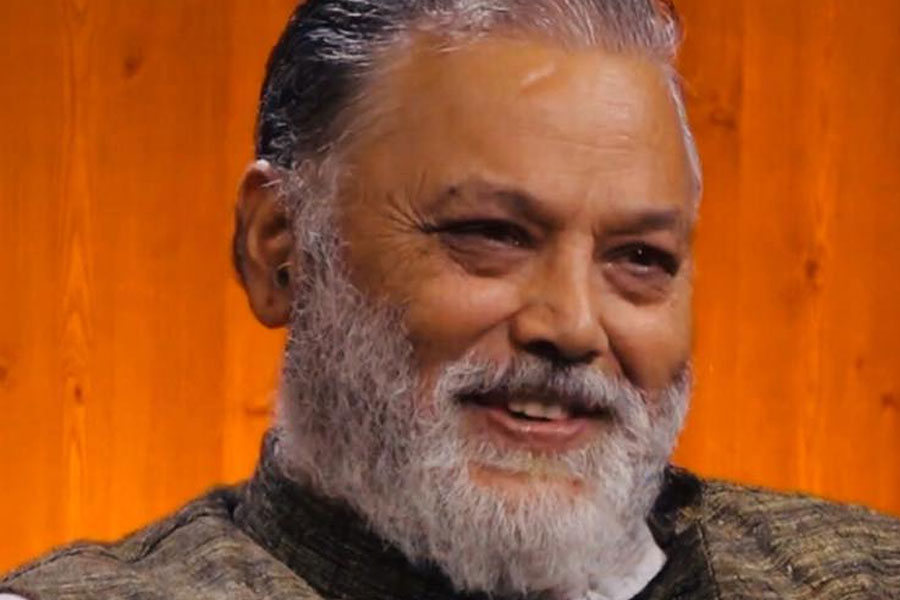 Kathmandu, April 28
Former government secretary Bhim Upadhyaya has said that he would not change the way he has been expressing his opinions on social media though he was arrested and prosecuted for that recently.
In an interview with Onlinekhabar after he was released on bail of Rs 25,000 following a court order, the outspoken critic of Prime Minister KP Sharma Oli and his government urged the prime minister to change his way of handling various issues of public concern instead.
"This is my style. It will continue," he says, "I am not required to correct myself, the prime minister should. I will continue writing on social media by adding some flavours to what journalists report."
Earlier last week, police had arrested him from his Lalitpur-based house on the charge of writing various derogatory remarks against the prime minister which amounted to cybercrime.
The former bureaucrat accepts that he has been sarcastic about the prime minister and government because it is a citizen's duty to scrutinise how the government and public office bearers work.
"The public office holders should have a capacity to tolerate harsh criticism; otherwise, we watch them," Upadhyaya states, "They cannot be paid for nothing; they should show their competence for every penny they get from the state."
Referring to a recent remark of Oli about the coronavirus infection, which has been proved false, he says the public office bearers like the prime minister should not say publicly whatever they like because they invite criticism.