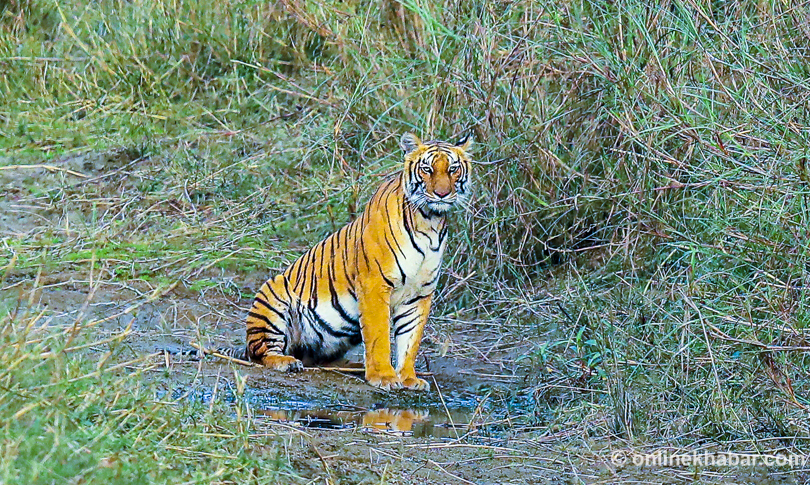 Dang, March 21
In another incident of human-wildlife conflict, two women died in a tiger attack in the Bardiya district of Lumbini on Monday.
DSP Hikmat Budha of the District Police Office identifies the victims as Samudri Budha Chhetri (55) and Dhansari Gurung (50), residents of Madhuwan municipality-5 of the district.
They were in the local Chiraute community forest to collect firewood early in the morning. After they did not return until 11 am, the families contacted the police who then launched a search.
The bodies have been kept at the District Hospital for postmortem.
As Bardiya National Park houses 125 tigers as of the 2022 census, the big cats frequent community forests and human settlements in the buffer zone, killing scores of people every year.
As the tiger population has increased in the country recently, tiger attacks are also more frequent of late.