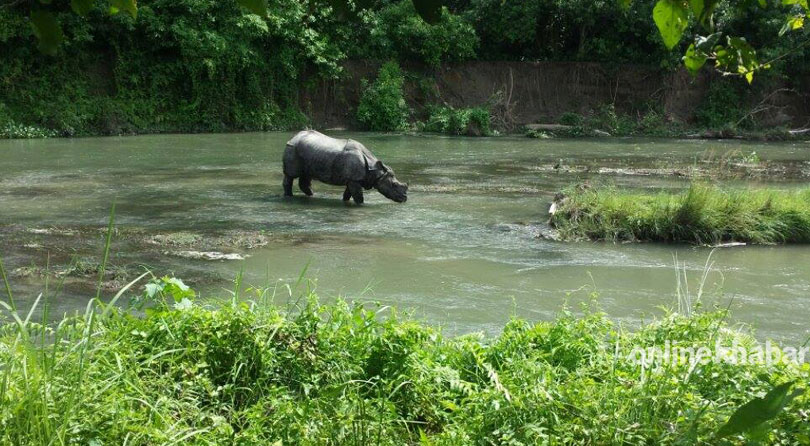 Kathmandu, July 30
The compensation given to victims of human-wildlife conflict has gone up.
The Office of the Prime Minister and the Council of Ministers has created and implemented the 'Guidelines for the Relief and Distribution of Damages Caused by Wildlife-2023'.
With the implementation of the guidelines from July 17, the human-wildlife conflict relief has been extended and increased.
According to the Department of National Parks and Wildlife Conservation, the new guidelines have been implemented by revoking the previous 'Wildlife Damage Relief Support Guidelines-2012'. The previous guidelines were revised twice until 2017.
The new guideline allows people to claim compensation and relief for damages caused by 16 types of animals. It was 14 in the previous guidelines. Nilgai and monkeys have been added to the list.
The other animals are elephants, rhinos, tigers, bears, leopards, snow leopards, clouded leopards, wolves, dholes, wild boars, wild buffalo, mugger crocodiles, pythons and gaur cattle.
Victims of human-wildlife conflict who suffer minor injuries through animal attacks can claim up to Rs 20,000. The relief for those seriously injured through human-wildlife conflict has increased. Previously, it was limited to Rs 200,000. However, the new guidelines state that if the medical expenses surpass this amount, the government will cover the cost of emergency treatment at the nearest hospital (private included).
Additionally, the entire expense of further treatment at a government hospital will be borne by the government, provided the hospital doctor recommends it.
A lump sum of Rs 600,000 is now going to be given to a person who is physically disabled for the rest of his/her life. There was no such provision before. In the case of a deceased person, the next of kin will get continue to get Rs 1 million.
If a person who is seriously injured and is being treated dies within 35 days after being discharged from the hospital, or if he dies in the hospital due to the same reason, the beneficiary of the deceased person will get the relief amount along with the expenses of the hospital. There was no such provision before.
The government has doubled the amount of compensation if wild animals kill their livestock. The directive states Rs 60,000 will be given to people if their buffalo, cow, Ox, horses, chauri and mules.
The relief scheme for other animals remains in effect, offering a maximum of Rs 10,000 per animal based on its type and value. Notably, fish and poultry farmers are now included in this program and are eligible to claim damage relief once a year. Under the guidelines, these farmers can receive up to Rs 10,000 based on the assessment of damages incurred during the specified period.