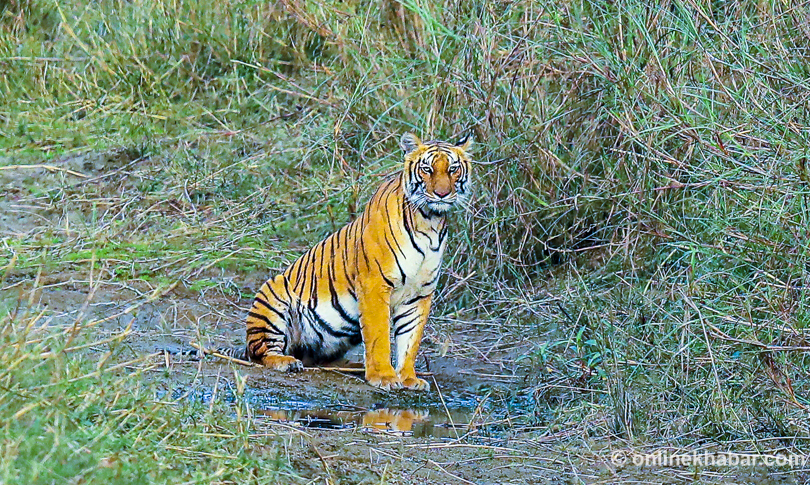 Kathmandu, July 29
On the occasion of World Tiger Day, Nepal announces its tiger population has reached 355, which is 105 more than the set target.
In 2009, there were 121 tigers in Nepal and as per its global biodiversity conservation commitment, the country, in 2010, committed to increasing it to 250 by 2022.
But, the number of tigers had already reached 235 in 2018 and in the last four years, it rose by 120. With the rise, Nepal has claimed to have become the first country in the world to double its tiger population.
According to the Department of National Parks and Wildlife Conservation, there are 128 tigers in Chitwan National Park, 125 in Bardiya, 41 in Parsa, 36 in Shuklaphanta and 25 in Banke.
Along with the increase in the number of tigers, there are reports that the number of deaths in tiger attacks has alarmingly increased in Nepal. Some people have even begun to question the rationale of tiger conservation at the cost of human lives.
So, how did Nepal achieve the feat? Find here Nepal's tiger conservation history summed up in 6 points.