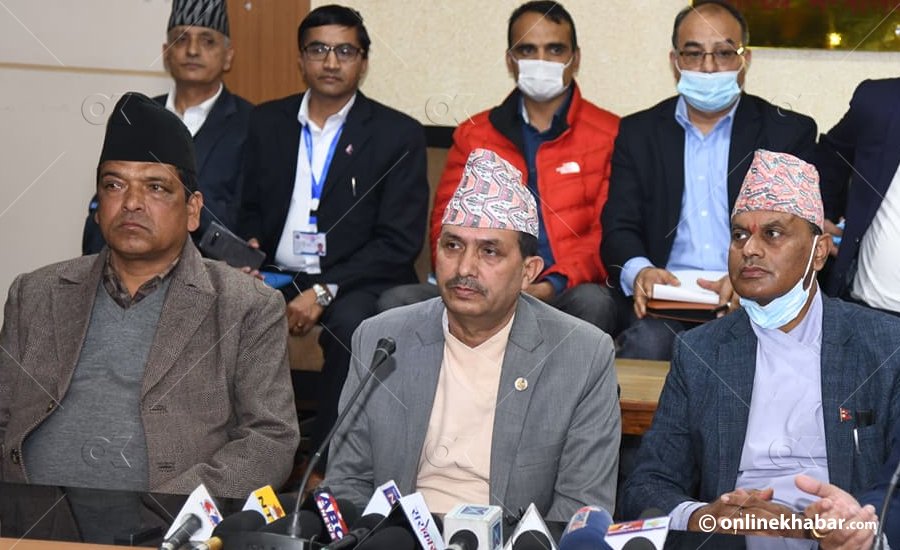 Kathmandu, March 23
Nepal's Minister for Health and Population Bhanu Bhakta Dhakal says a Nepali student, who recently returned from France, has tested positive for the coronavirus.*
This is the second case of coronavirus infection found in Nepal so far. Earlier in January, a Nepali student who had recently returned from China, where the virus originated, had tested positive. However, he is said to be recovered now.
During a press meet in Kathmandu on Monday,  the minister said the 19-year-old girl had also landed in Kathmandu from France via Doha of Qatar on March 17. The person had not shown any symptoms but was self-quarantined.
A test at Shukraraj Tropical and Infectious Disease Hospital in Teku of Kathmandu had confirmed the infection yesterday. The patient is undergoing treatment at the hospital.
Addressing the conference, the minister said the government would not lose its patience with the discovery, adding it would be able to stop its spread.
Other government officials expressed their belief that the government could contain the pandemic in Nepal as it already suspended international flights, closed border points and shut long-haul bus services.
—
*Correction: An earlier report said the patient was a French national. The error is regretted.