Covid is spreading at an alarming rate in Nepal as the country recorded its first death in 73 days recently. Thanks to the new variants, the positivity rate, which stood at 0.64 per cent on June 15, increased 10 folds as the positivity rate was 6.15 per cent on July 15. With this, many are wondering if the fourth wave of Covid-19 is about to hit Nepal.
According to the Ministry of Health and Population, new variants of the coronavirus–BA.5 and BA.2.75–have been found in Nepal. Both of these variants are high contagious, says the ministry.
A week ago, the National Public Health Laboratory found two cases of BA.5 out of the 32 it tested. Four other cases of BA.5 were found when Dhulikhel Hospital tested 16 positive cases. This is a concern for public health experts as BA.5 is the most contagious coronavirus variant to date. And, since it is already spreading within communities, they argue that it might spread rapidly in the coming few weeks.
Concerns about the open border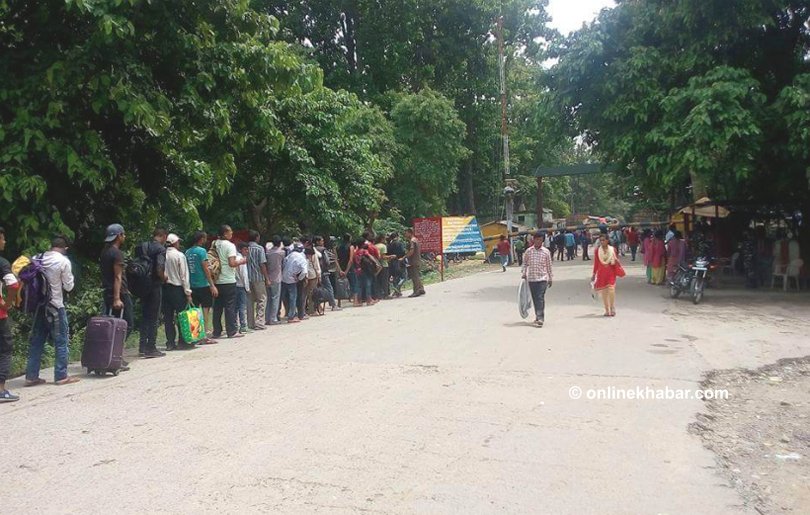 The Epidemiology and Disease Control Division (EDCD) says a lot of people coming from India to Nepal are testing positive for coronavirus, suggesting most of these cases might have been infected by the new variants.
"Around 35 per cent of coronavirus cases are from the border point between Nepal and India," says EDCD Director Dr Chuman Lal Das. "The fourth wave is upon us. The new variant has already spread."
Public Health experts say the country needed to take this seriously. Dr Anup Subedee, an infectious disease expert, also says the virus has already spread within the community.
"One and a half months ago, the positive rate was 0.2 per cent, but that has reached 6.15 per cent. This is scary and we will see its result in the coming two weeks," says Subedee.
Dr Sher Bahadur Pun, the chief of the Clinical Research Unit at Sukraraj Tropical and Infectious Disease Hospital in Teku, also says the new variants, in particular, BA.5, had already spread in the community.
"When we asked those who had contracted the virus, they told us a lot of people in their homes had similar symptoms," says Pun. "This had happened during the Omicron wave too."
Vaccinated getting infected too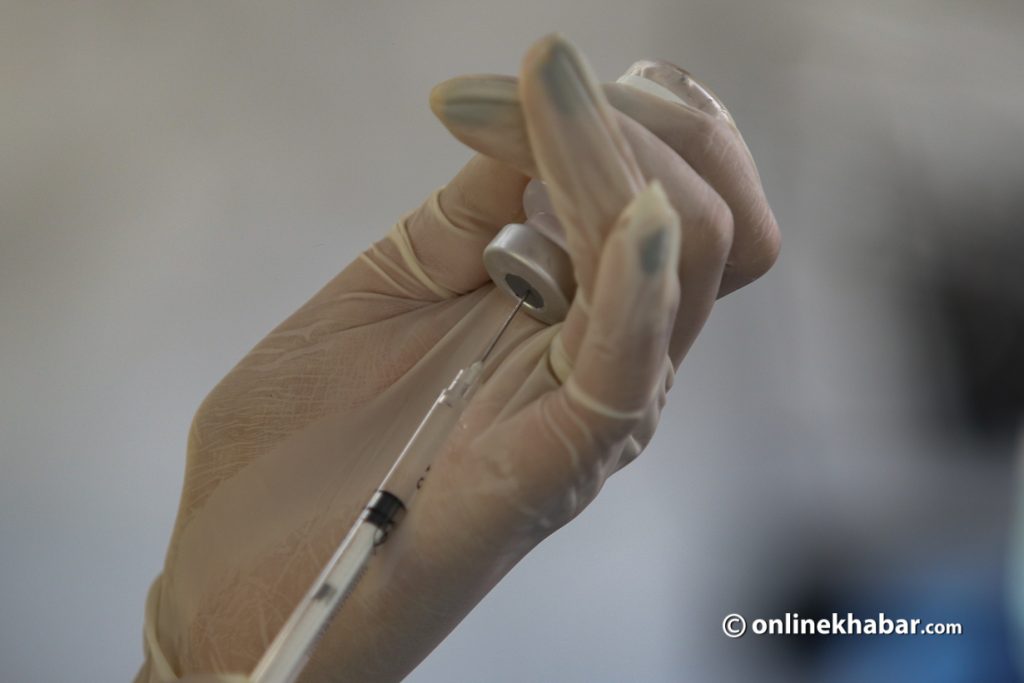 Public health experts say that the new variant is affecting even those who were vaccinated. According to recent research, the infection rate of Omicron was 12. The infection rate for BA.5 is 18. This means one person with BA.5 can infect up to 18 people.
"This will affect people who are vaccinated and those who contracted the virus," says Pun. "We fear the number of cases will rise exponentially."
Subedee agrees with Pun and says even those who had taken the booster dose will be affected. "But, I don't think it will be as dangerous as the past three waves."
Hospitals on stand by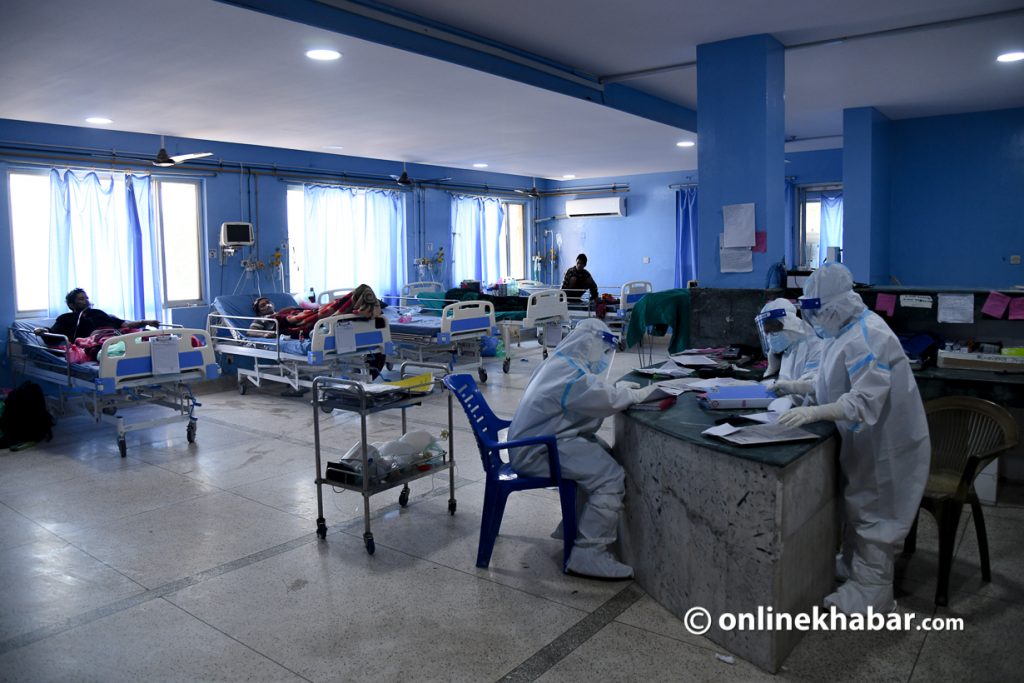 With a rise in Covid cases due to the new variants, the number of people being admitted to the hospitals is increasing. According to the Health Ministry, of the 1,439 active cases in the country, 69 people have been admitted to the hospitals; 18 of them are in the ICU and one is on a ventilator.
A month ago, TU Teaching Hospital had zero cases; on Friday, it had three. The hospital's focal person Dr Niraj Bam says people with Covid are being admitted to the hospitals.
"The number of people coming to test themselves has increased in the past two weeks along with those being admitted," says Bam. "We've been giving them oxygen support to help with breathing."
Doctors say the number is expected to rise soon as a lot of people who have Covid-like symptoms have not tested themselves along with those who are asymptomatic.
"We need to increase testing and not the number will rise," says Bam.
Patan Hospital's Dr Ravi Shakya says that the spread of new variants will mostly affect those with chronic diseases who have poor immunity.
"We, once again, have a challenge on our hands," says Shakya.
Other public health experts feel the number of people being admitted to hospitals will increase in the coming two weeks.
"Covid has only entered the community. Like in the past, we will have to wait two weeks to see what happens. It's highly likely hospitalisation will increase in that time," says researcher Dr Santosh Dulal.
But, there are positives. According to data from other countries, the hospitalisation rate for BA.5 is 50 per cent lower than Omicron.
"There is a feeling that this virus will affect a lot of people, then disappear," says Dulal. "We feel it'll be over in two months."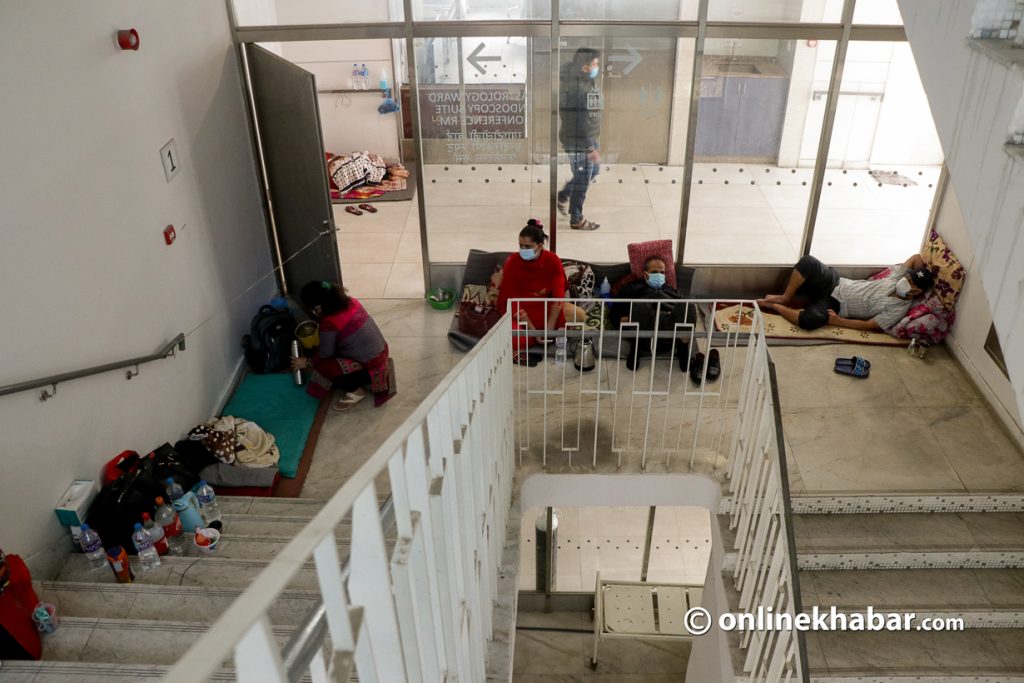 Nonetheless, if doctors and public health experts are correct, the spread of new variants will affect a lot of people.
What preparations have been made to deal with this? Do hospitals have enough beds, human resources and oxygen? Public health experts say it was time the government took this seriously.
Former director at the EDCD, Dr Babu Ram Marasini says the recent rise in cases is leaning towards a big disaster which the state might not be able to handle.
"The big hospitals will have beds, but what about the smaller hospitals? Do they have a bed? Are they ready? Do they have enough people?" questions Marasini. "We are in a new wave of Covid; the government is least prepared."
Marasini says in the wake of the new variants, the government should increase PCR tests, especially in the border areas.
"We should not allow people to enter Nepal without PCR tests," says Marasini.
Time to follow public health protocols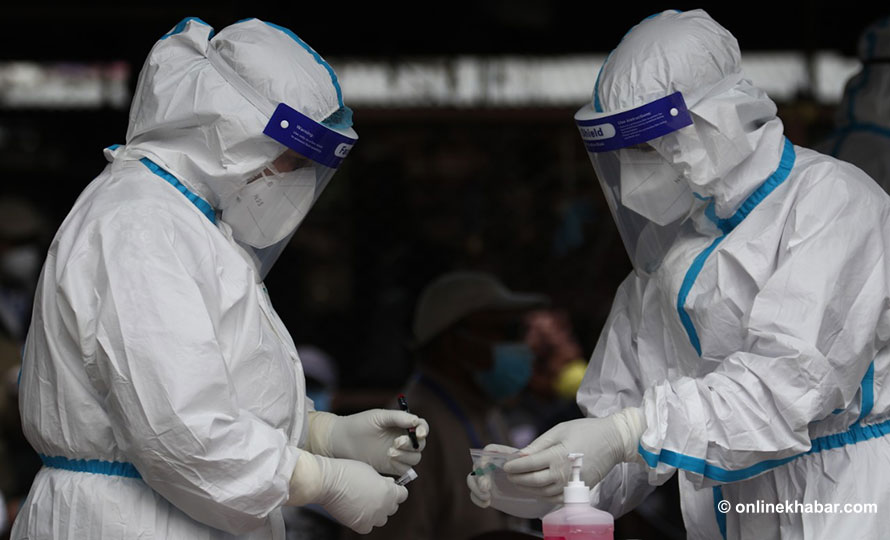 Former director at the Sukraraj Tropical and Infectious Disease Hospital, Dr Anup Bastola says people should stop being careless and start following public health protocols that the government put in place during the first three waves.
"People take Covid very lightly. But, now, with the new variants, it's time they took it seriously. We need to mask up and maintain distance. The government should start raising awareness," says Bastola.
---
This story was translated from the original Nepali version and edited for clarity and length.