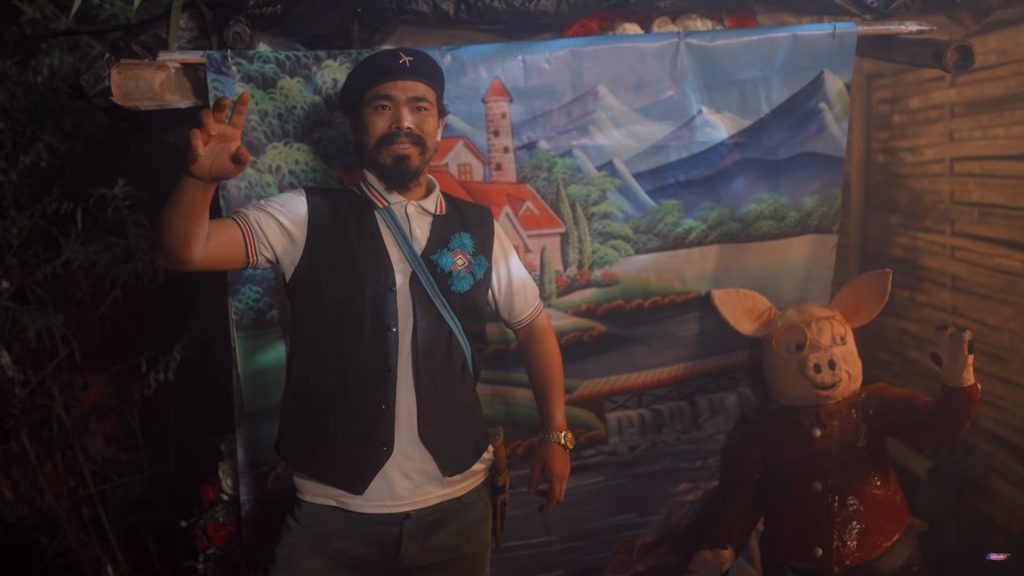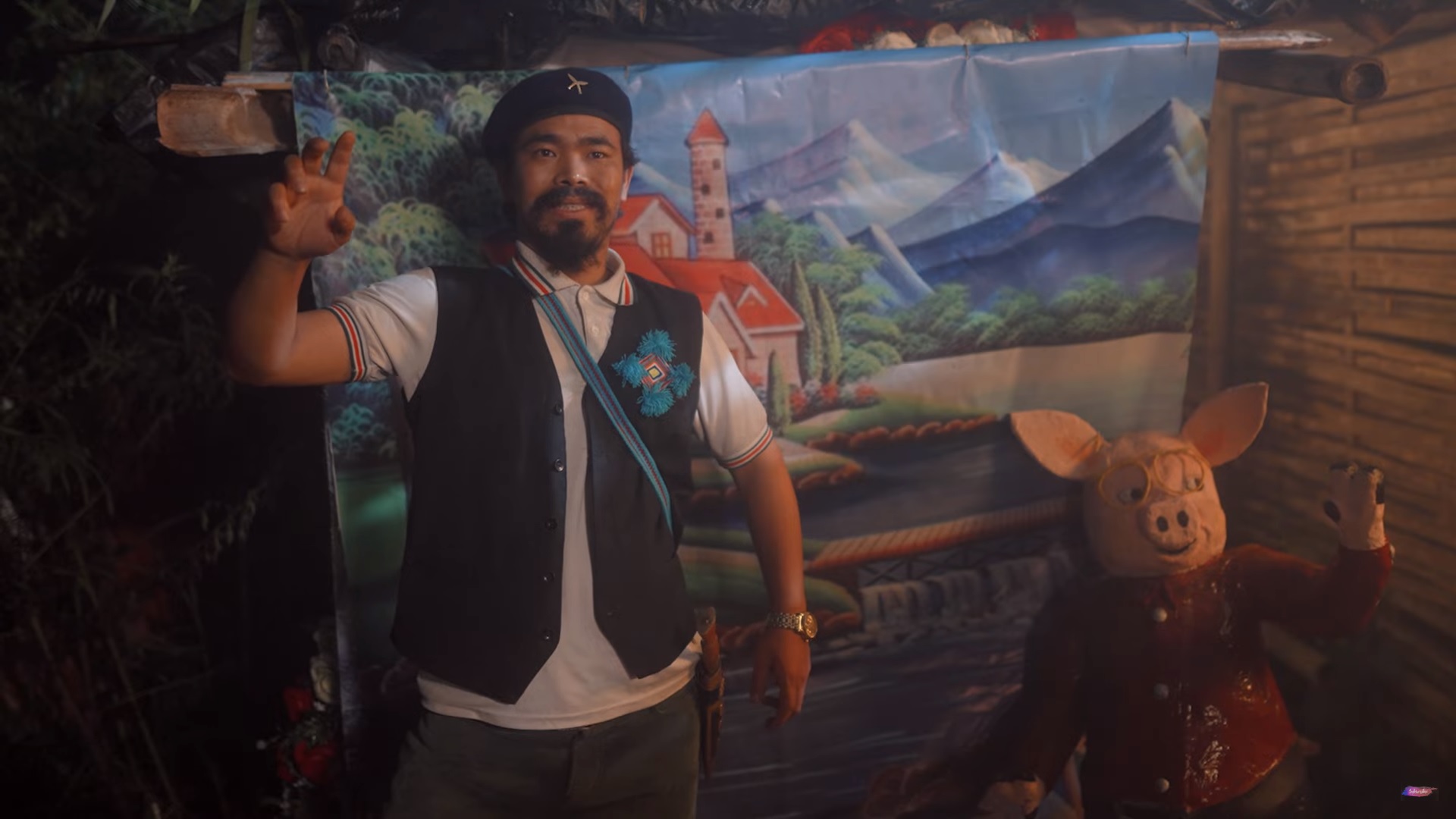 Bachunjel Haskhel as a musical play is more than a song and even more than a play.
As the play set in the Limbu community of eastern Nepal begins, the protagonist acted by Rupesh Lama is seen attending a fair. He is there not just to roam around but to impress any girl who would be interested in him so that he could get married.
Watching what happens after that is fun, and we do not want to spoil your experience with additional details.
Déjà vu
Bachunjel Haskhel is an eight-minute video made by the makers of Chorko Swor, a play staged at Mandal Theatre from June 3 to July 10. Anil Subba directed this.
Chorko Swor, the play written by Nabin Chauhan, depicts the culture of elopement specific to the Limbu community. It realistically presents different aspects of elopement that exist in the Limbu community. Bachunjel Haskhel extends the play one step further as it develops the character of Laptaney acted by Rupesh Lama.
The music video also repeats other characters from the play. If you have already watched the play, there is a strong chance that it will give you a déjà vu.
Ashish Chettri and Tanmaya Chaudhary have worked on the cinematography of the video, which is well handled and has clearly presented the idea of the musical play. It has wonderfully featured the events that are usually held in the local fairs.
The events like playing games, eating local food, dating, gambling and brawl are some general affairs that are held in the fairs—especially the fairs around the village area. And, Bachunjel Haskhel realistically presents them all.
Again, if you ever have been to local fairs in a village area, you can surely relate to this video.
Technicalities
Artmandu is the maker of Bachunjel Haskhel and has worked well with the lights. Although the entire video is filmed at nighttime, light effects have graphically made everything presentable.
The arrangement of the song is different and unique from other Nepali songs released recently. It has lovely variations. It has elements of folk songs popular in the eastern part of Nepal.
Firstly it starts with a slow beat; some of you can even get bored. But, after a while, the rhythm changes into something that would make you feel dance to the tunes. The use of traditional Nepali musical instruments such as sarangi, flute, and madal played by Kutumba has made the song more authentic. Kutumba, an instrumental folk Nepali band, never fail to amaze the audience, and they have continued the legacy in this song too.
Bachunjel Haskhel would have sounded irrelevant if there had not been Kutumba's folk music. Likewise, the vocals of Sajja Chaulagain and Bhanu Bhakta Dhakal have also perfectly matched the composition. Thanks to the music producer Rikesh Gurung 'Keys' for bringing all of them together and making the song sound attractive to the listeners…
About Artmandu
Of late, Artmandu has been producing a number of videos and has earned immense popularity. The music video production company is well known for its work on music videos having the quality of a feature film, with a good script. For instance, music videos for the songs like K Maya Lagcha Ra, Teenpatey- Dekhera Timilai, Baaf and Binayo Bhakaile are some examples.
Artmandu has gained hype whenever it comes up with a new music video. However, this time, it has failed to gain it. Even after a week of releasing the song, it has only garnered around 18,000 views on YouTube.
But, Bachunjel Haskhel is authentic, refreshing, good and entertaining. This song can add extra fun at family gatherings, parties and other functions.