When Nepal was announced to be the first open defecation-free country in South Asia two years ago, it was a matter of pride and appreciation on a global scale. To achieve this status, Nepal also rapidly set up public toilets for people to use. But, from 2019 to 2021, there are questions popping from everywhere if the country really deserves the status as there are not sufficient public toilets anywhere, even in the capital city of Kathmandu. Even if there are several public toilets along the highways of the country, they are not usable in a dignified way.
As the world marks yet another World Toilet Day today, stakeholders are stating maybe it is time for the country to rethink its position as an open defecation-free country with the availability of insufficient public toilets with insufficient quality standards.
Public toilets along highways
The increase in the number of public toilets has been evident in Nepal. But, their quantity and quality both are questionable in the capital city. Along major highways, however, public toilets are clearly visible, but their standard of usability is seriously questionable, according to stakeholders.
Prakash Amatya, a public toilet campaigner, says "We recently conducted a rapid survey along the highways connecting to Kathmandu. There, we found an adequate amount of public toilets open for use, some free and some charging a minimal amount. Of the 82 toilets we recorded, 95 per cent were in operation and 82.5 per cent were easily accessible from the roads."
"It was also good to know that people understood the importance of public toilets, though in their own way. Especially toilets near to markets were free for use and local businesses pooled in money to operate them. This is because the travellers stop to use the free toilet and that boost their sales too," Amatya says.
"But, when you think about their usability, it leaves everyone with a difficult choice: to prioritise cleanliness or answer nature's call. Until it is an emergency situation, many would reconsider using them. So the point of public toilets go in vain," he complains.
According to rules, public toilets should have clear signage of the location, and clear distinction of male, female and disabled compartments. "But, some toilets do not have proper signage, others lack proper compartments in the male section, the urinals are in the open, separated by makeshift walls. This shows people are continuing to use the toilets, compromising their privacy and fundamental rights," he adds.
Public toilets at fuel stations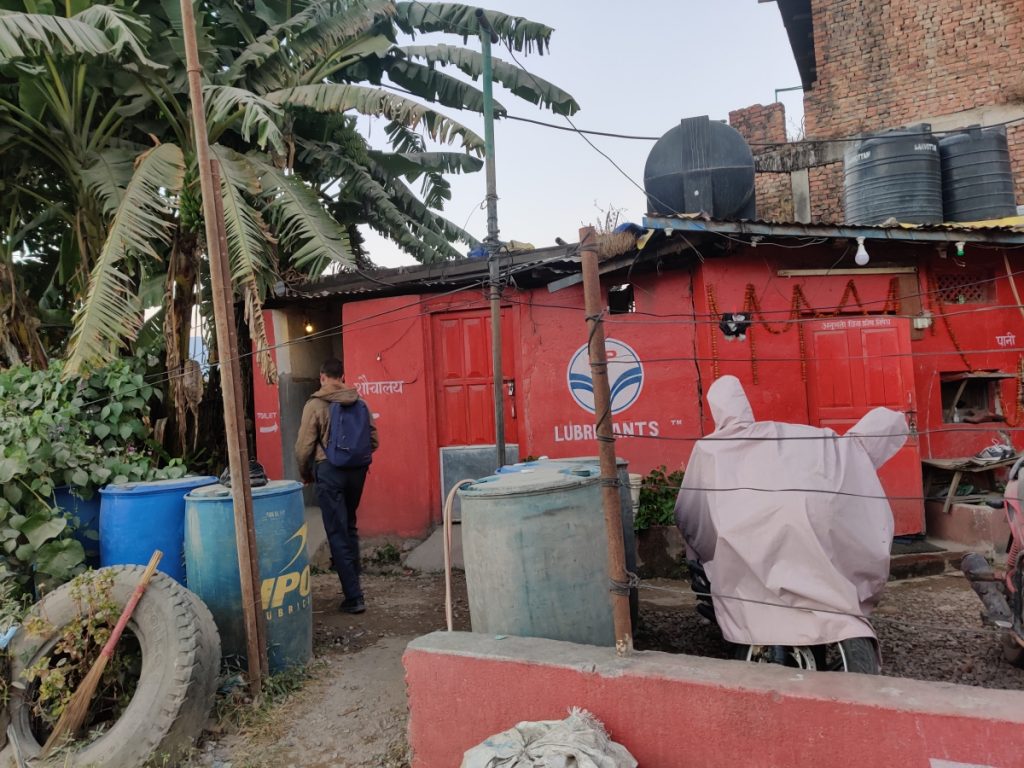 Fuel stations are another section of public spaces that are required to have public toilets, as per the Nepal Oil Corporation regulations. The corporation mandates fuel stations to boast public toilets and even monitors the status. The unavailability of public toilets might even cancel their licence.
But, the mandate is not followed, Amatya observes. "In the survey, we recorded many petrol pumps did not have public toilets, and those with toilets have no clear signage. Neither was there any distinction about which is male or female and they certainly did not have disabled-friendly toilets, though mandated. Such petrol pumps are still operating."
The corporation has a regular monitoring policy, procedure and a team, according to the corporation's managing director Surendra Prasad Paudel. The official, however, accepts, "But, we cannot regulate the petrol pumps and cancel the licence of the fuel stations that are in operation since the time before the corporation's establishment."
In the last four years, 50 petrol pumps have opened and they have strictly followed the public toilet policy, according to him.
Paudel claims toilets are mandatory at public toilets, but details are not defined. But according to the corporation's guidelines, the fuel stations should have one disabled-friendly toilet, two to four toilets for men with a urinal section and two to four toilets for women. It also says toilets should be properly marked, have proper lighting, ample water supply and a screen wall to separate. Amatya observes these have not been followed.
Disagreeing with Paudel, Amatya further says a government body like the Nepal Oil Corporation should not be dismissive in its actions. "We update ourselves with time, it is the same with driving license or passports. So the corporation's explanation on why it does not regulate the older petrol pumps does not make sense."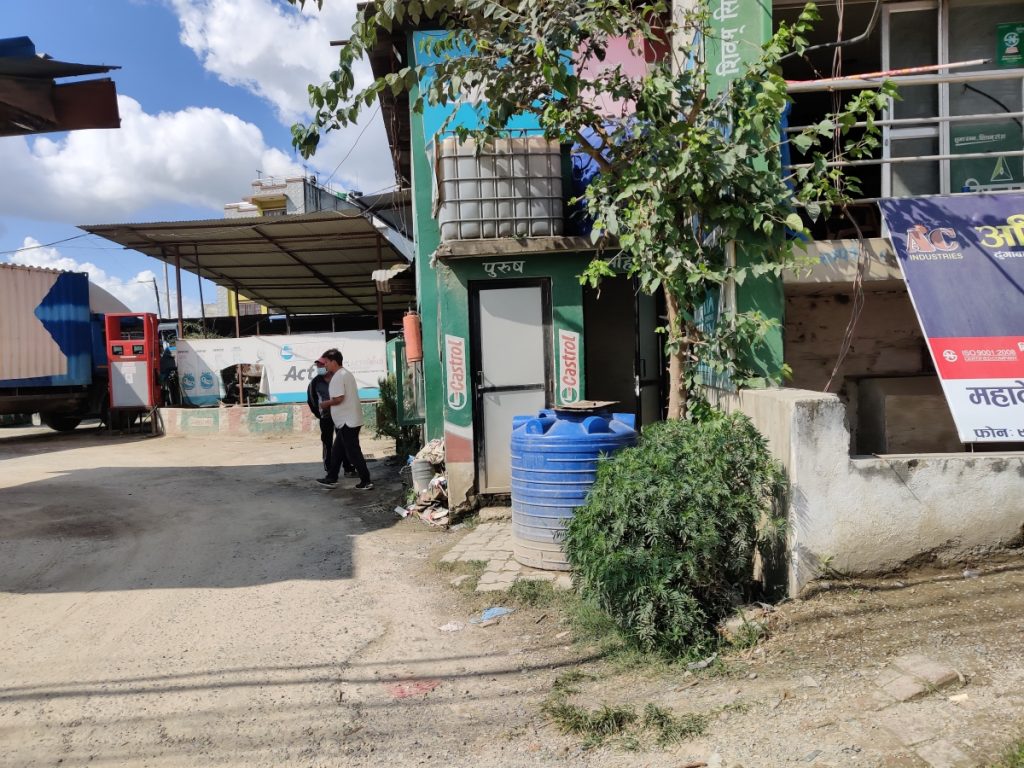 Paudel though stays adamant and says rules are never retrospective, so the corporation is not expected to regulate fuel stations existing from a time before the rules. "We have new guidelines and safety procedures that we regulate in all of the new petrol pumps including the model petrol pumps we have set up."
On Amatya's other disagreement about the quality of the toilets, Paudel says, "The quality of the toilets at petrol pumps is not the corporation's jurisdiction. It is the responsibility of concerned municipal governments and they should ensure that all public spaces have functioning clean toilets."
Public toilets in Kathmandu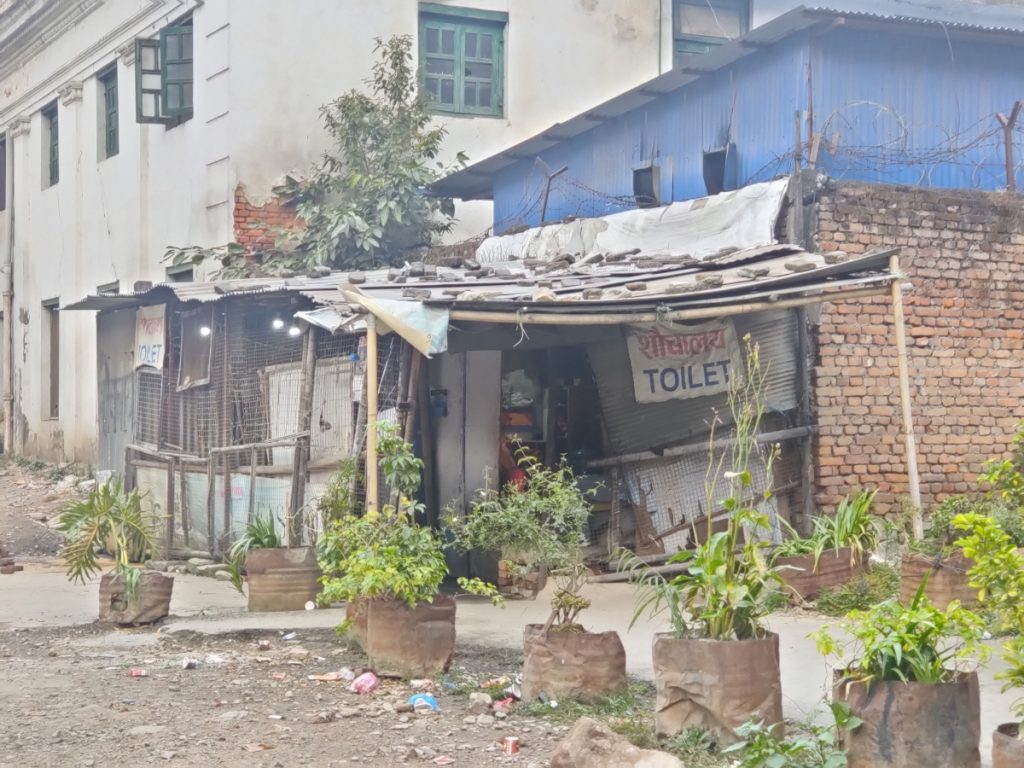 Since too much has already been written about public toilets in Kathmandu, perhaps there is nothing left to discuss this. However, Amatya still stresses the status of public toilets in the city is miserable and it is high time the stakeholders prioritise a revamp.
The miserable state is commonly seen in toilets starts from those that are built through a tender, he says. "Individuals have to pay money worth the would-be toilet's income of 15 months upfront before the toilets even come into operation. The toilets lack an income-generating model and this leaves the individuals in huge debt. The operators then sub-let the toilet spaces, though illegal, to others and collect rent. These shops have overshadowed the toilets so much so that the toilets are out of the public eye, a case in point being the toilet in Bhrikutimandap."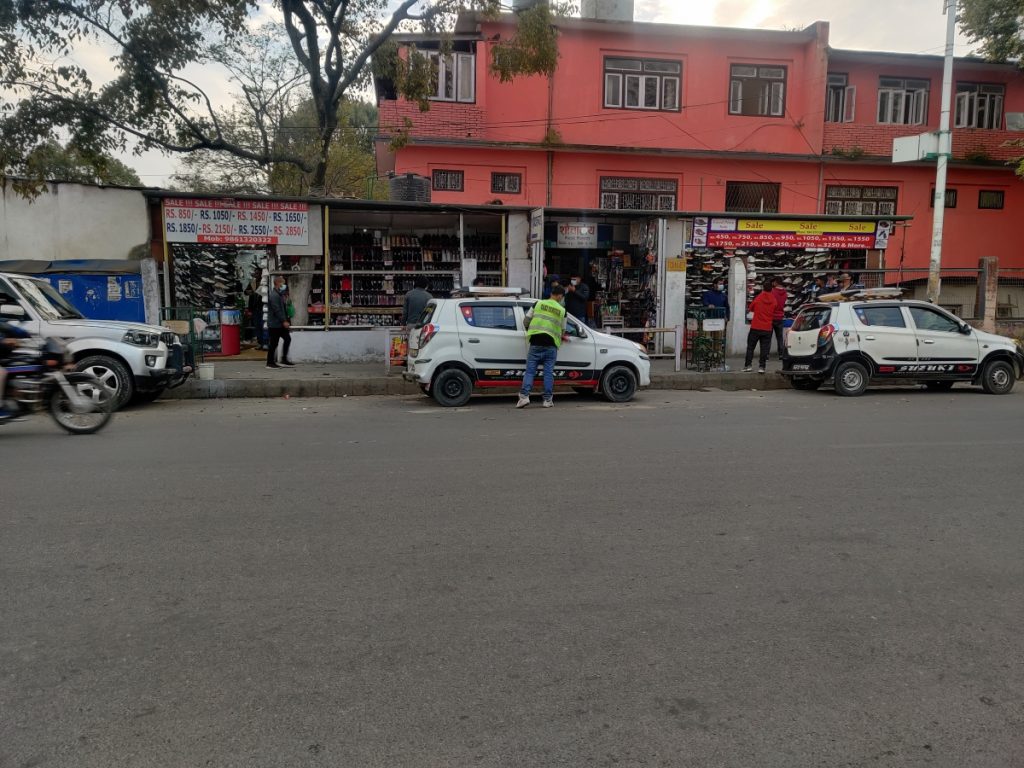 The Kathmandu metropolitan city office has announced it would set up 40 smart toilets this fiscal year. But, it has not come to fruition. Amatya also says that the budget it has allocated is not enough to achieve the goal.
Meanwhile, the Ministry of Water Supply has also shown its interest to construct smart public toilets inside Kathmandu to upgrade the status of water resources here. The ministry's Secretary Pramila Devi Shakya Bajracharya shares in the next fiscal year, the ministry will explore and plan out better public toilets in the city without polluting the water resources, unlike today. "Knowing that such a system is possible has opened different pathways and now the ministry can definitely explore the possibilities."