Padma Deula (42) belongs to a subsection in the Newa community that is primarily known as cleaners. Some 12 years ago, she started working as a cleaner, professionally. Every day, with her broom, she sweeps the streets in her neighbourhood.
But, over the years, her two working shifts only paid her some Rs 9,000 a month, not enough for her family expenses. "But, now, I have started working here [at a public toilet at Swayambhunath area], and I earn more than enough to manage my daily and family expenses," Deula shares, "I have experienced a fair share of humiliation and discrimination in my job before, but here I feel much safer and respected, and I have learned more about health and sanitation."
The public toilet Deula is working in is one of the three functioning smart toilets in the Kathmandu valley. The one in Swayambhu was set up on November 19, 2020, [World Toilet Day] by AEROSAN, a social enterprise working to set up more smart public toilets in Nepal.
Around International Women's Day every year, topics of women empowerment steal the limelight. But, even in such discussions, one rarely relates the issues with a public toilet. The correlation is not that obvious surely, but it is growing vital. AEROSAN, for example, is working to establish smart toilets, at some places accompanied with cafes, in Kathmandu that will not only make cleaning job dignified but they will also let all, including women, use public toilets more confidently.
Making cleaning job dignified
'Smart' anything naturally refers to its association with technology. Apparently, smart toilets are also technologically equipped including auto flush, contactless soap dispenser, smart hand-dryer, sensor lights, and sensor taps.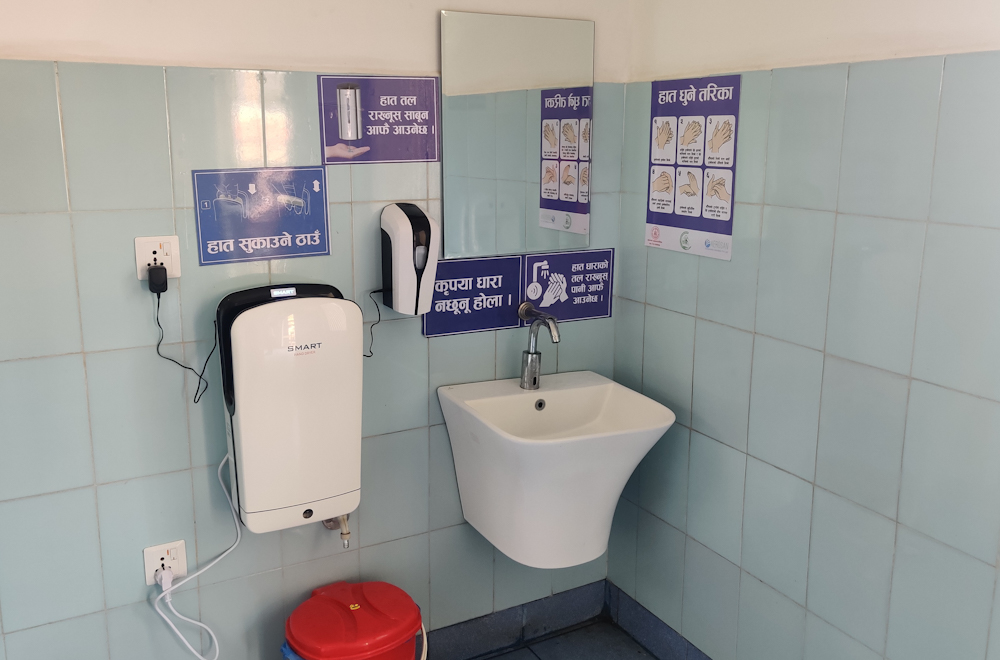 The lead initiator of the project and the AEROSAN country representative, Prakash Amatya, says, "Integrating technology in toilets is essential. People who clean toilets [like Deula] are vulnerable and exposed to the excreted waste that can make them sick. So, when we introduce technology, it lessens human contact and, therefore, decreases contamination and spread of any kind of disease."
Amatya adds more than just health benefits, it ensures the dignity of the work. "We believe the population that cleans our toilets should not have to go through the humiliation of touching other's excreted waste. The particular job has always been categorised as 'undignified' because of the very reason though it is an important part of our society."
In addition, the initiative has helped other working women take care of their children better.
During and after the Covid-19 lockdown last year, Sworupa KC, 12, like most of the students, used to have online classes. But, her mom used to work in the Swayambhu area as a vendor. While her mom would be busy selling various products, the child had to travel to Kalanki, around four km, at her mother's friend's house every day just to access the internet. But, after a Wi-Fi connection was set up near her mom's shop, it saved her a lot of travel time and even boosted her education graph.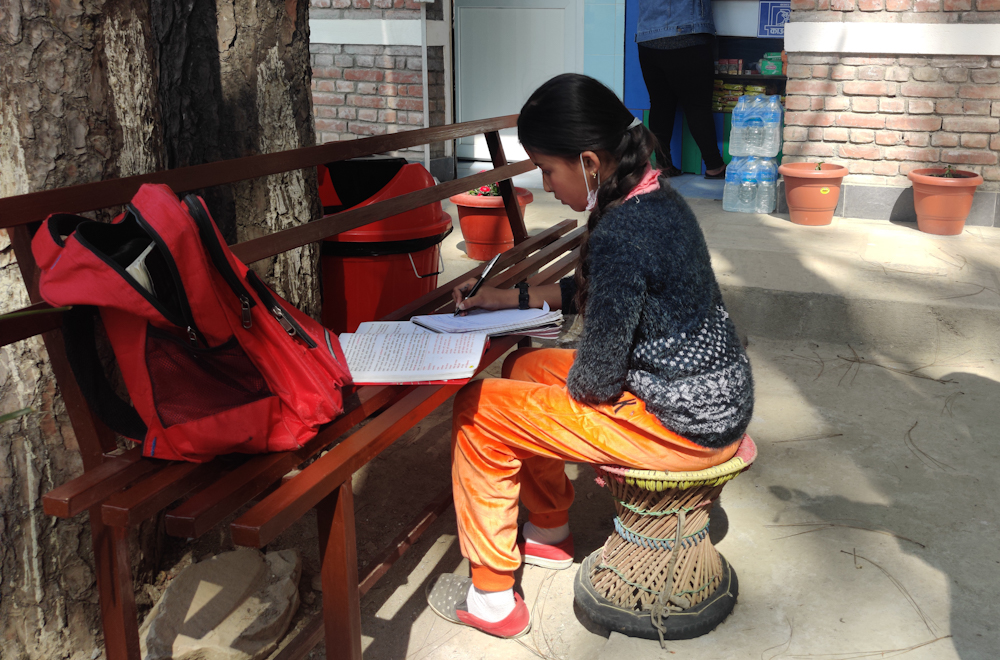 This, in return, lets her mother work in peace free of worries about her daughter's whereabouts.
Smart toilets for all
Adding technology can solve other aspects of public toilets too. Amatya explains, "Toilets are not easily available; those available are damp, dark, smelly and unhygienic. They are so unappealing that we have to rethink going outside or watch our water intake just to avoid using the toilets outside." Therefore, for many, going to the toilets outside is difficult too. If one is outside and holding urine or stool, in the long run, it can lead to kidney problems and other health hazards. "But, smart toilets have sensor lights and auto-flushes coupled with proper ventilation to keep the toilets well-lit, clean and fresh, free of odours or stains," he claims.
Compared to women, it is believed men find it easy to answer their nature's call anywhere. But, men are as vulnerable and are in the need of safer, cleaner toilets, stresses Amatya.
Currently, such smart toilets are located in Swayambhu, Baneshwor and Mangal Bazaar. Amatya says the facility will be expanded soon.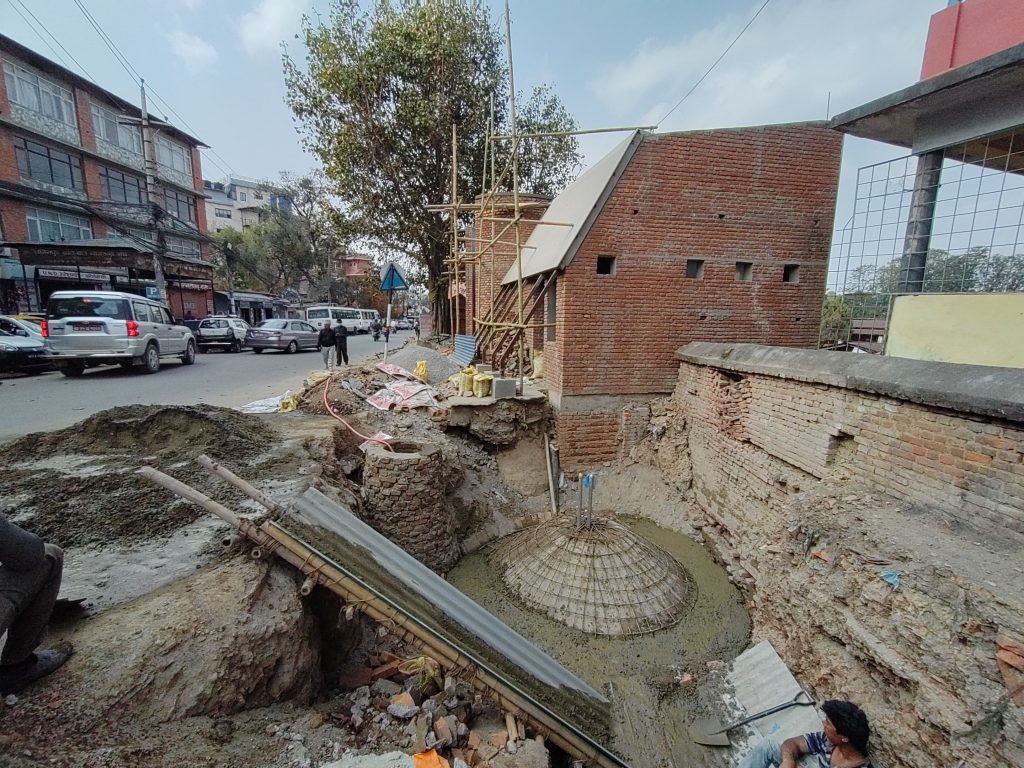 With the expansion of smart toilets around the valley, Amatya expects to protect and promote an individual's right to movement.
"The toilet is also women-friendly, and its features include a diaper-changing section, a pad-dispenser and pad-burning machine that help women during their menstruation cycles," explains Archana Shrestha, programme officer at AEROSAN, "Our partnership with Safety [sanitary pad company] allows women to get sanitary pads at the factory cost, Rs 6 per piece, and destroy the used pads within 10 minutes. This lessens the economic burden on women and also keeps the environment clean."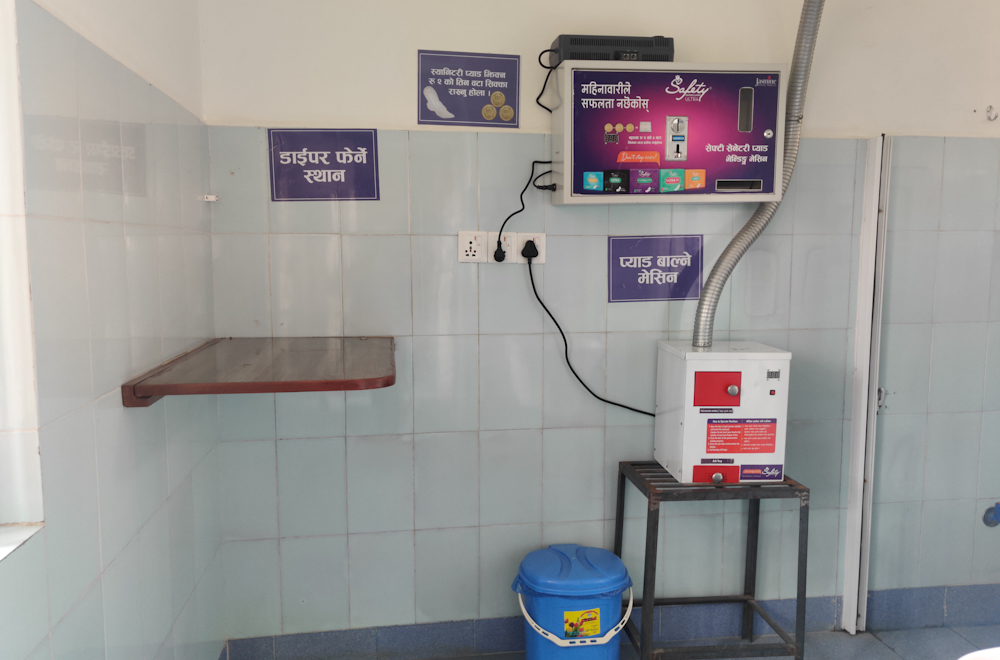 To add-on to the health benefits, these smart toilets have also installed SquatEase toilet pans that better toilet habits and increase efficiency in cleaning, she adds.
Promoting 'toilet tourism'
Similar to other public toilets, one has to pay for using this service. The charge looks a bit costly at Rs 15, but by paying that amount, you can also get a cup of tea made in its own cafe, the organisation says.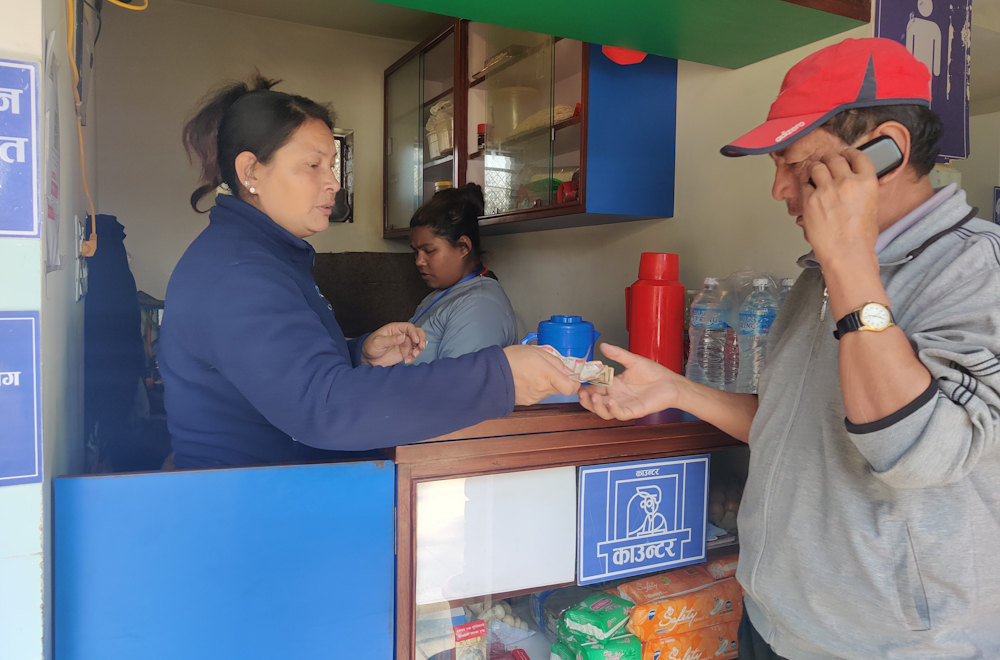 Yet, it can be unfamiliar for many as it is not culturally common to have a cafe inside the toilet premises. "Initially, it was only supposed to be a counter and a resting area for our operators. But, we added a cafe here to give our employees an additional source of income," Amatya says, "The food is healthy, made in a space that is clean and hygienic, and we hope it will give a positive message that our toilets are clean enough to co-exist with a cafe."
Outside the toilet premises, it has installed benches with an aim to promote networking among people and introduce 'toilet tourism' in the Swayambhu area. "The heritage site is already popular for heritage and spiritual tourism, we want to curate a culture among people where they frequent the site to use the toilet and its premises."
For this, the organisation has also installed CCTV cameras and a Wi-Fi modem.
Enriching environment
Amartya further informs that the smart toilet addresses issues of water and waste efficiently.
"Our system is self-sufficient in nature. We have installed a rainwater harvesting system and reed-bed water recycling system. This is also the sole facility with a human waste-only digester so no waste collected from the toilets get mixed in water resources." The structure is scalable and can be set up based on needs and space.
He says the organisation avoids using chemicals and the toilet flushes automatically, all the waste get collected in the tanks installed there. Ultimately, it undergoes the natural filtration process from where one gets water clean enough to reuse for flushing."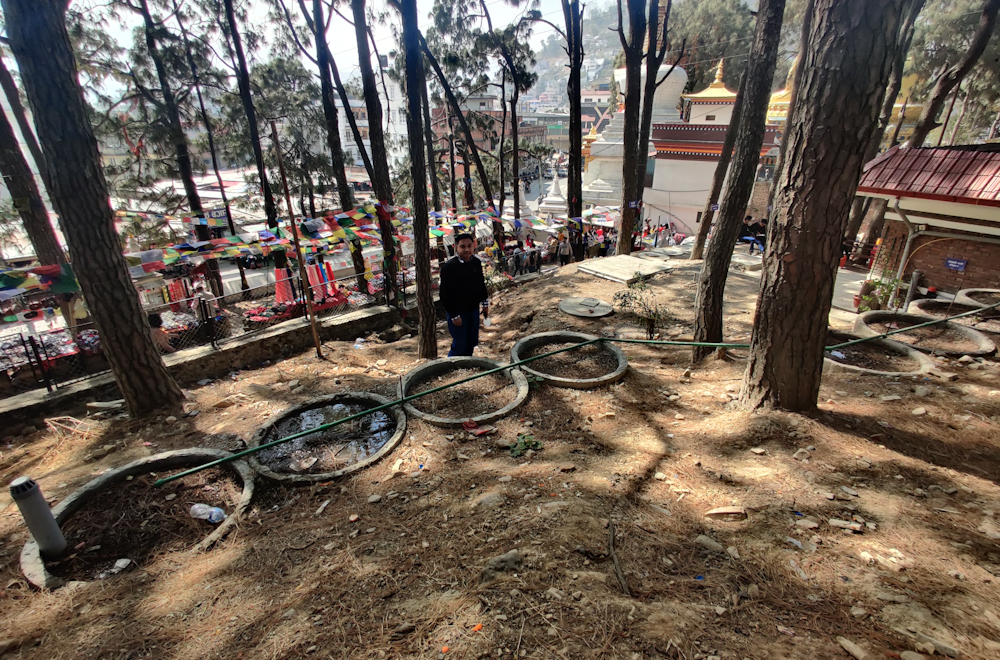 Toilets, at home or public, are the primary source of human waste. The problem in Kathmandu, given its unplanned urbanisation, is that the drainage from the toilets gets directly linked to water resources polluting them and giving birth to water and airborne diseases. So, are smart toilets a solution to Kathmandu's water woes?
Amatya partially agrees. "In areas where settlements are already dense, it will be difficult to install this system. Individually also, the system might not be geographically or economically viable. But, in new areas and at the community level, we can adopt this system and stop water pollution."
He says the human excreta can be recycled: liquid into recycled water and solid into biogas to be used for cooking purposes as his organisation has done in the cafe. So, it is environmentally and economically a sustainable investment.