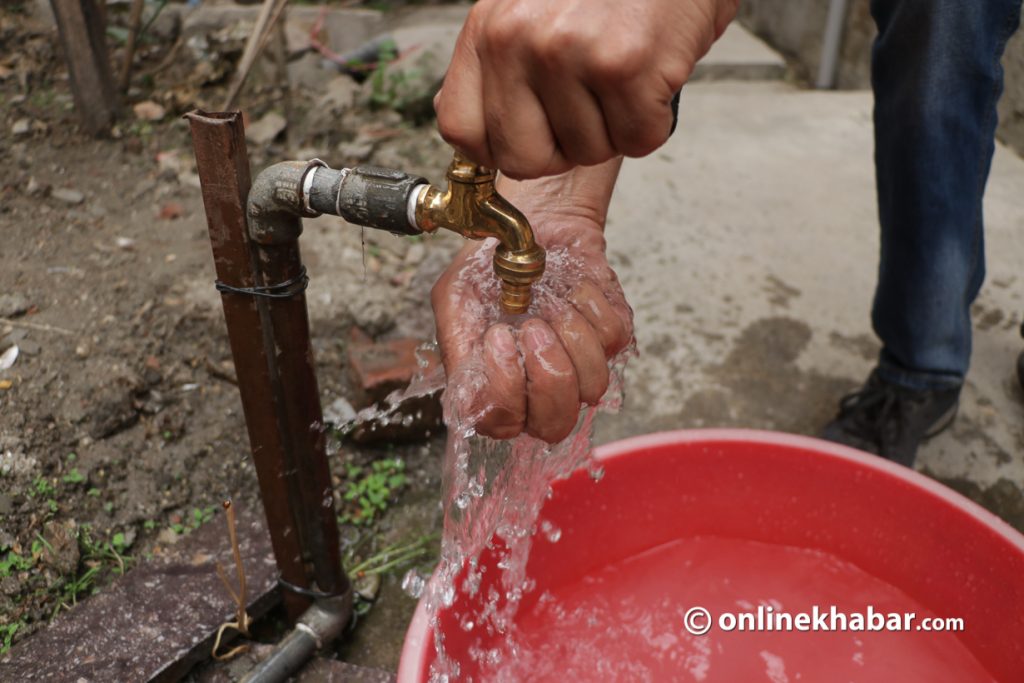 Karnali, March 23
As high as 96 per cent of the total population in Karnali province is deprived of access to safe drinking water.
As per the preliminary result of the National Population Census 2021, just four per cent of the total population in the province (1 million and 694,889) has an access to drinkable water.
A senior divisional engineer at the Provincial Ministry of Physical Infrastructure, Energy and Water Resources Gopal Sharma says that 86 per cent of people in the province are provided with basic supplies of drinking water while six per cent of the people still have no access to basic drinking water supply. According to Sharma, most of the citizens from the province are forced to drink impure water from open ponds, rivers, rivulets and streams.
"The ministry is working with the target to supply basic water facility in all 79 local units," he adds.
In the current fiscal year, the provincial government has allocated Rs 1.40 billion for the drinking water and sanitation sector.