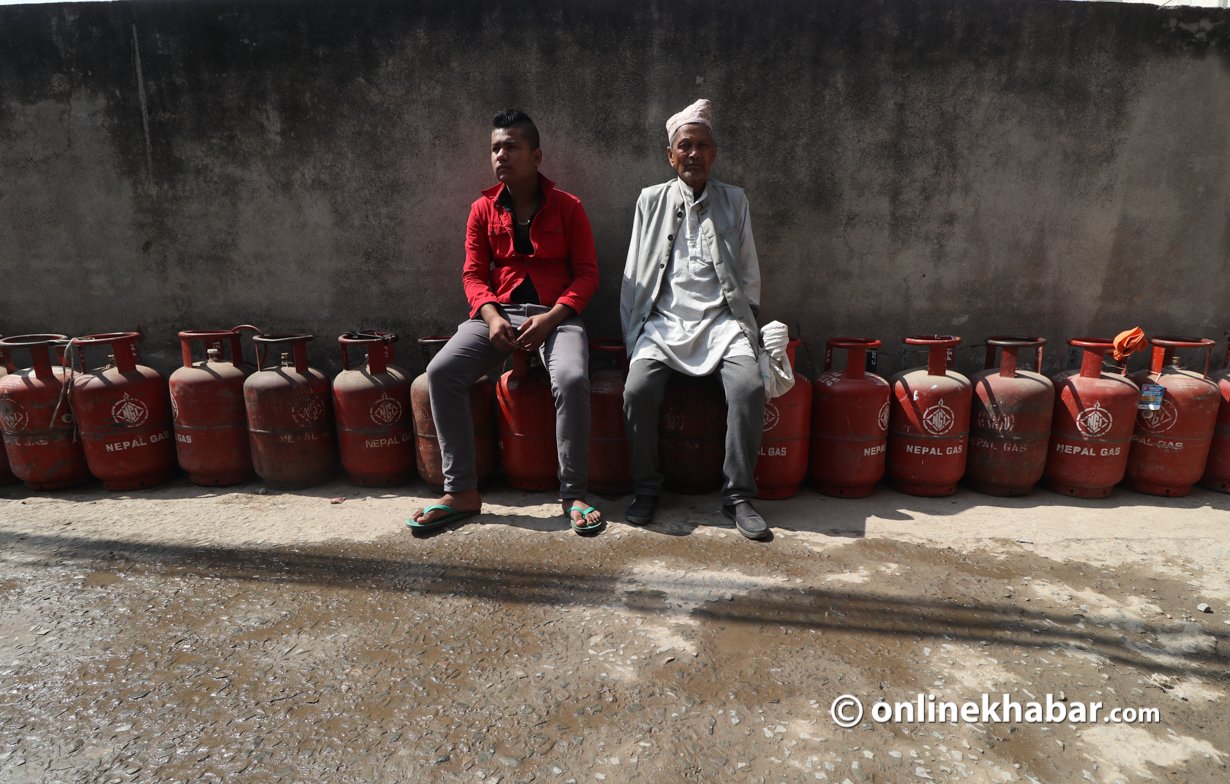 Kathmandu, March 26
After being unable to distribute as many cooking gas cylinders as needed, the government has decided to let the consumers use only half of the cylinder once so that the number of people receiving the fuel doubles.
Accordingly, the state-owned fuel distribution monopoly, Nepal Oil Corporation directed the gas bottling plants to fill only half the amount in the empty cylinders and send them to the market, according to Shiva Ghimire, a former president of Nepal LP Gas Industry Association.
A cylinder has 14.2 kg of liquified petroleum gas. Now, it has only 7.1 kg. During the fuel crisis after India's border blockade in 2015 also, the government had distributed half-filled cylinders.
When the market was reeling under an acute gas shortage a few weeks ago, the government had claimed that the shortage was artificial as the costumers hoarded the cylinders unnecessarily. However, the government has been forced to accept the existence of the crisis now.