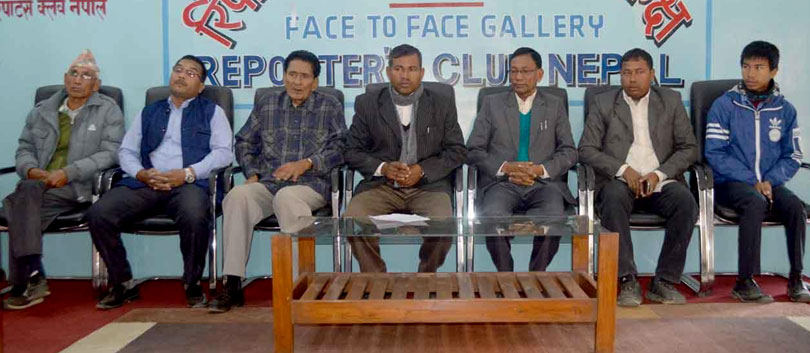 Kathmandu, December 6
An organisation of Tharu peoples has announced its movement to press for inclusion of Nawalparasi district in Province 5.
Organising a press conference in Kathmandu, Tharu Kalyankarini Sabha (Nawalparasi) announced protest programmes, including torch rallies and Nepal bandh against the division of the district and inclusion of its parts in Provinces 5 and 6.
Ganesh Man Mahato, chair of the organisation's Nawalparasi chapter, said: Inclusion of Nawalpur region of Nawalparasi in Province 4 is an attempt to finish off culture, language and identity of Tharus. We will not recognise this segregation, no matter what, for this has done injustice to Tharu peoples.
The organisation demanded inclusion of Nawalpur in Province 5 through Constitution amendment.
He said: Tharu people have been living in Nawalparasi for ages. While other districts remain intact, Nawalparasi has been divided (into Provinces 4 and 5). This is a serious conspiracy against Tharus, indigenous people of Tarai. This needs to be corrected without further delay.
As per its protest programmes, the organisation will hand over memoranda to different political parties till Wednesday, conduct village awareness programmes from coming Thursday to Sunday, hold interactions with intellectuals and lawmakers from Nawalpur region from Monday to Tuesday, and picket government offices from Wednesday to Thursday.
On Friday (December 16), it will stage torch rallies in Nawalpur, enforce hourlong transport strike on Saturday and organise corner meetings, picket local bodies for two hours on Sunday and shut Nawalpur on Monday (December 19).