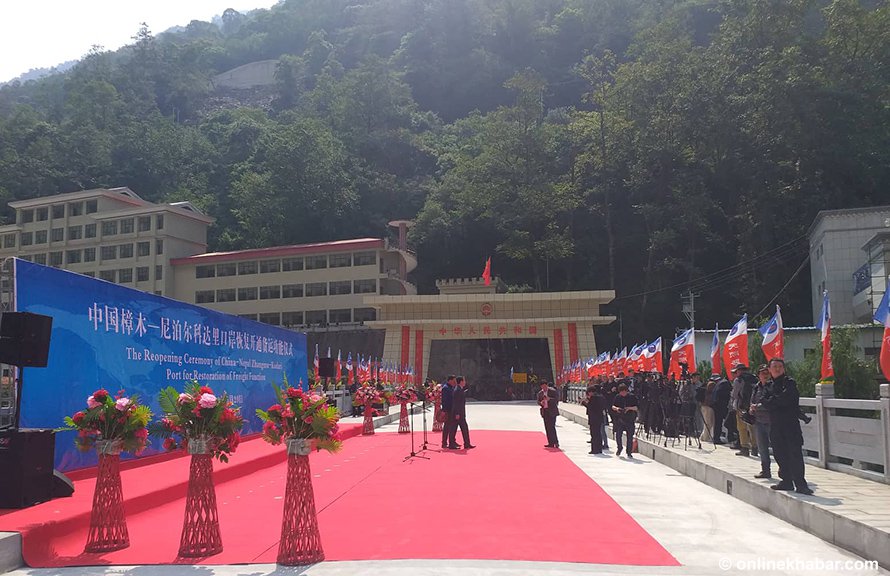 Kathmandu, April 9
After weeks-long efforts by the government of Nepal, China has finally agreed to reopen the Tatopani border point between its Tibet autonomous region and Nepal.
As the country is on a lockdown imposed to control the coronavirus outbreak and the border points with India have been closed to control the human movement, the country is facing hardship in bringing supplies. The border points connected with China were also closed since January as China was facing the crisis.
However, as China gradually improved its situation, Nepal has been making efforts to reopen the border points. But, the Chinese authorities had not shown willingness to reopen the points as the number of infected cases in Nepal was improving.
But, from Wednesday night, the Tatopani border point is open, informs Sindhupalchok's Assistant Chief District Officer Baburam Khanal. He says the authorities have established health desks at the point as recommended by the World Health Organisation.
Meanwhile, Nepal imported some packets of sanitiser and masks via the border point yesterday. Tatopani Customs Office chief Lal Bahadur Khatri says these goods in the big quantity will be imported tomorrow.
For now, China has allowed the export of essentials only, according to him.
'Rasuwagadhi not to open now'
Meanwhile, the Chinese government officials have said they will not open the Rasuwagadhi border points anytime soon.
An official in the Ministry of Foreign Affairs says China has clarified that it will open the Tatopani border point only for now. The Chinese government, however, has not told why it chose Tatopani, but not Rasuwagadhi, to open.