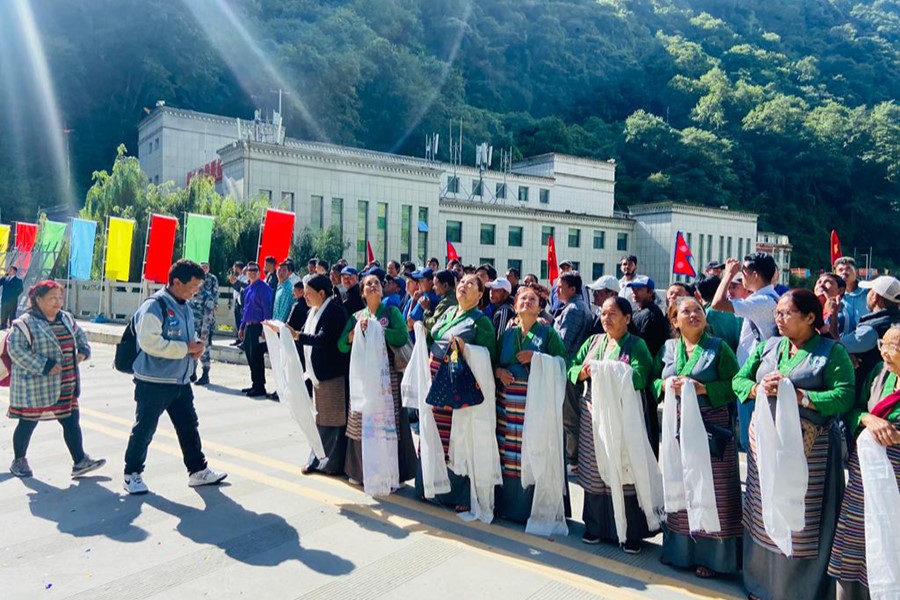 Kathmandu, September 1
After an eight-year hiatus, the Tatopani border between Nepal and China has reopened for the movement of people.
Residents of Sindhupalchok, who secured entry permits from the Department of Immigration at the border, entered China by crossing the Nepal-China Friendship Bridge (Miteri Bridge). A team of officials led by lawmaker Madhav Sapkota was welcomed by the Chinese nationals.
Sapkota's diplomatic efforts were heavily credited for this new development.
On May 1, the border was open for two-way trade between the countries.
The checkpoint had shut down after the 2015 earthquake due to the loss of life and property on both sides. It came into limited operation after reconstruction, however, due to the Covid-19 pandemic, the movement had once again come to a halt.