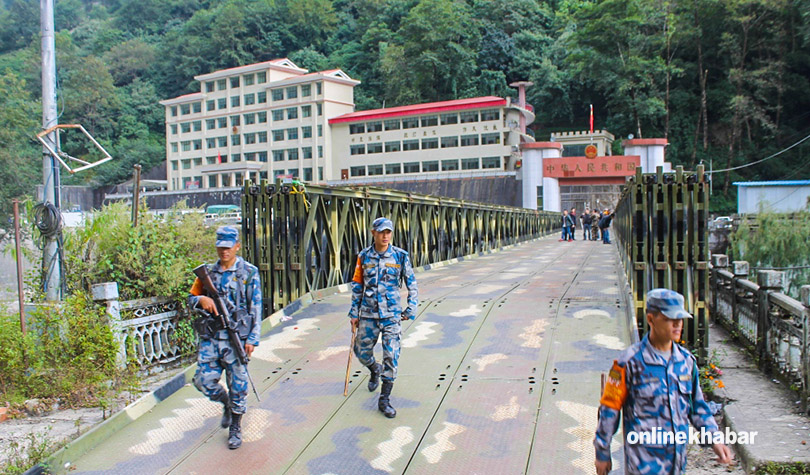 Sindhupalchok, September 12
Containers waiting to get the approval to cross the Nepal-China border into Nepal via the Tatopani border point of the Sindhupalchok district for over the past month have started getting the customs passage since Saturday.
Containers bound to Nepal carrying goods targeting the Dashain and Tihar festivals from China remained stuck at Shigatse, Nylam, Khasa and Lhasa.
According to Tatopani Dry Port and Customs Office Chief Narad Gautam, three vehicles crossed the border to enter the country and three successfully completed the border procedures on Sunday.
Yet, perishable goods such as garlic and apple have already become inedible.
As Gatuam says, the containers are being permitted to leave for destinations with the completion of required customs and health protocols.
It may be noted that the Tatopani border point, along with Rasuwagadhi, on the Nepal-China border was closed since August 5 due to Covid lockdowns in China.
According to the Sindhupalchok Chamber of Commerce and Industry, over 150 Nepal-bound goods-laden containers were waiting to cross the border since the lockdown.
On Sunday, officials and the business community from the Trans-Himalayan Trade Association called on Foreign Minister Dr Narayan Khadha and urged him to ensure the opening of the border and help sustain their business.