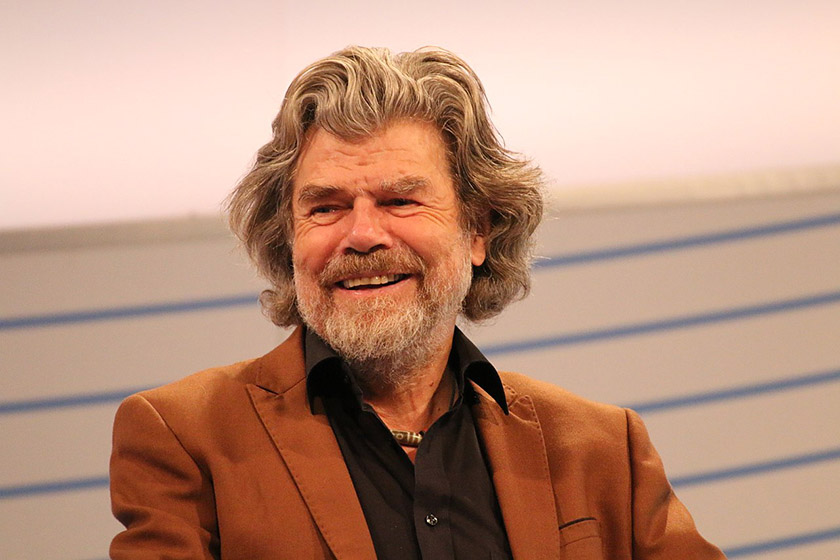 Kathmandu, April 20
Renowned mountaineer Reinhold Messner, who was the first to climb all 14 eight-thousanders without bottled oxygen says he will make a documentary about mountains of Nepal and will release it soon.
The documentary will tell stories of mountains and the people who live around there, according to him.
"I want to show the world what has changed around the mountains here in Nepal and all over the world," he said at the felicitation event held at Nepal Tourism Board in Kathmandu on Thursday.
"Sir Edmund Hillary was probably the first foreigner to go up the traditional route and maybe must have had an adventure, but now everyone there goes as tourists. I want to show the other side of that, I want to show that this journey is more than just flying to Luka," he adds.
Nepal Mountaineering Association along with Nepal Tourism Board organised the event to felicitate a team of Austrian mountaineers who summited Everest 40 years ago.
The team had pulled off what seemed like an impossible expedition in 1978 where two of its members Messer and Peter Habeler were the first to scale Mount Everest without using bottled oxygen.
Out of the 12 who scaled Mount Everest then, the surviving eight members Wolfgang Nairz, Reinhold Messner, Peter Habeler, Helmut Hagner, Hanns Schell, Robert Schauer, Oswald Ölz and Raimund Margreiter were honoured by the Minister for Culture, Tourism and Civil Aviation Rabindra Adhikari along with Officiating Secretary of Culture, Tourism and Civil Aviation Suresh Acharya and NTB Chief Executive Officer Deepak Raj Joshi.
The team were together in Kathmandu for the first time and flew to Lukla on April 14. They visited Kunde Hospital at Kongde and Mt Everest base camp there.