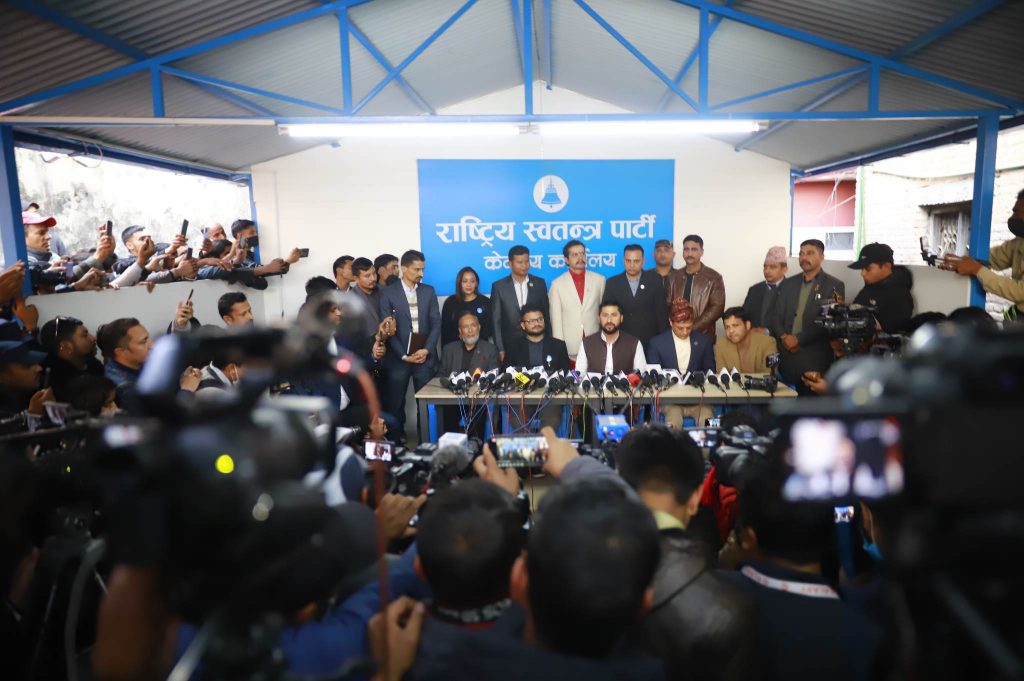 Kathmandu, February 5
Rastriya Swatantra Party, the fourth biggest party in the parliament, has decided to leave the government.
A central committee meeting of the party, also attended by its lawmakers, on Sunday, decided to leave the government, informed the party president Rabi Lamichhane during a press meet after the meeting.
However, the party will not withdraw the support extended to the government, according to a member.
Following the decision, Education Minister Shishir Khanal, Labour Minister Dol Prasad Aryal and Health State Minister Toshima Karki will leave the government.
The party was a part of the Pushpa Kamal Dahal-led government under Lamichhane's leadership. However, Lamichhane lost the deputy prime ministerial position after the Supreme Court ruled that Lamichhane was not qualified to contest the House of Representatives elections over his citizenship legality dispute.
After Lamichhane obtained citizenship again, the Rastriya Swatantra Party was in negotiation with the prime minister demanding the party be given the Home Ministry leadership.
However, Prime Minister Dahal was not ready as he argued the RSP leading the ministry could amount to a conflict of interest as authorities are also investigating the charge of him holding Nepali and American passports at the same time.
Lamichhane, during the press meet today, spent most of his time to express his anger against major media houses that argued him being back to the Home Ministry could amount to a conflict of interest, arguing the media have been serving the owners' interests, not the people's.