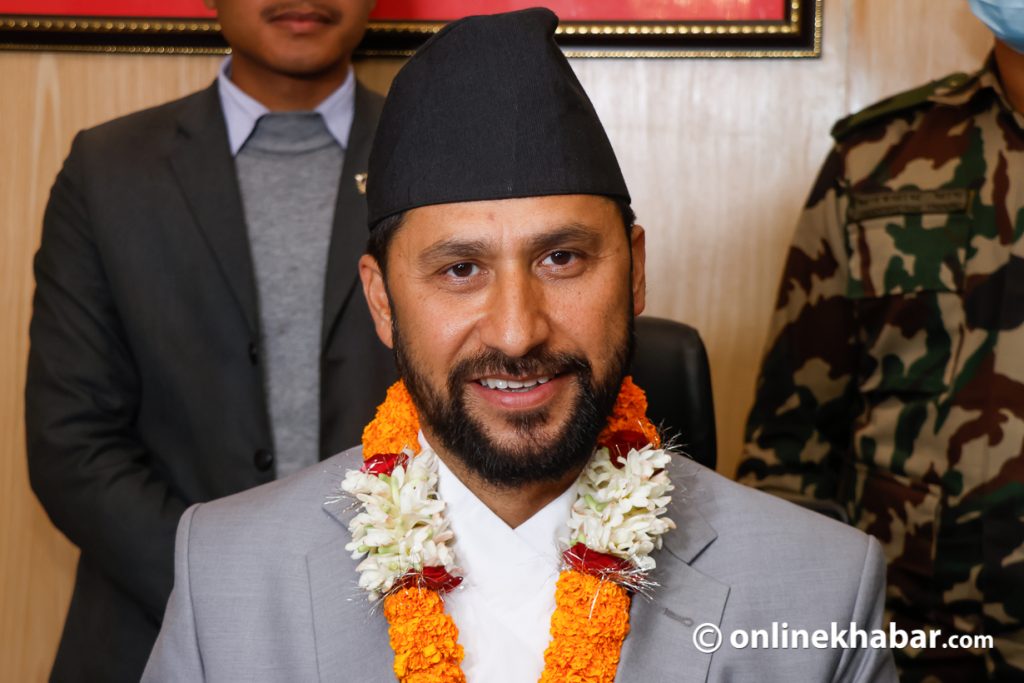 Kathmandu, January 27
The Supreme Court has scrapped the lawmaker's status of Deputy Prime Minister Rabi Lamichhane.
A constitutional bench led by Acting Chief Justice Hari Krishna Karki issued the verdict Friday.
The verdict reads that Lamichhane was not qualified to contest the House of Representatives election as he did not take initiative to obtain Nepali citizenship after renouncing his American citizenship.
He handed his resignation to Prime Minister Puspa Kamal Dahal. Resigning as the minister, Lamichhane said that he accepts the court's verdict.
"I have no answers on what I will do next," he said.
Rabi Lamichhane, a former television personality rose into politics in the 2022 general elections. He had formed Rastriya Swatantra Party to contest the election.
He contested and won from Chitwan 2. Before the election, a writ petition was filed against him claiming he wasn't a Nepali citizen asking the Election Commission to void his candidacy.
This verdict means a byelection will take place in Chitwan 2 to fill the post left vacant after Lamichhane's removal.
Following his removal as a lawmaker, Lamichhane will also no longer remain the chair of the Rastriya Swatantra Party. The party however will remain even though Lamichhane had registered it using his illegal citizenship.