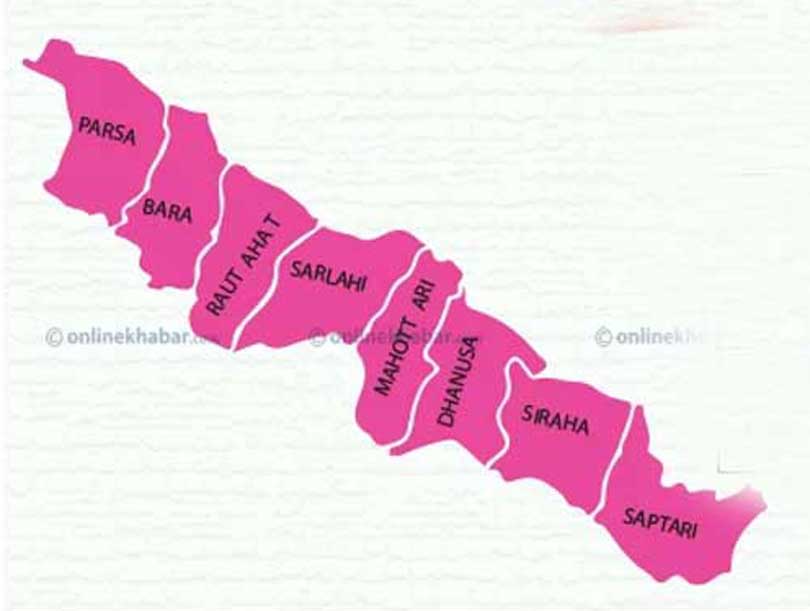 Janakpurdham, April 14
After discovering four coronavirus positive cases in the past two days, the Province 2 government has identified 12 hotspots of coronavirus infection, deciding to take maximum precautions in these areas.
Earlier on Sunday, three Indian nationals who were moving in different places of the province for the past two months and currently living in Birgunj were confirmed of the infection. The next day, a teenage boy who had crossed the Nepal-India border to arrive in a town in Rautahat district tested positive for the virus.
Hence, most hotspots identified by the government are close to the border. Besides the area of Birgunj where the three coronavirus positive cases were found, the place in Saptari where a Muslim function was held two months ago has also been identified as a hotspot.
"We will conduct security checks and monitoring in those places," the provincial government spokesperson, Internal Affairs and Law Minister Gyanendra Yadav, says, "It the areas need to be sealed off, we will do that too."
Concerned officials and security and health workers monitored the places on Monday also, according to him.