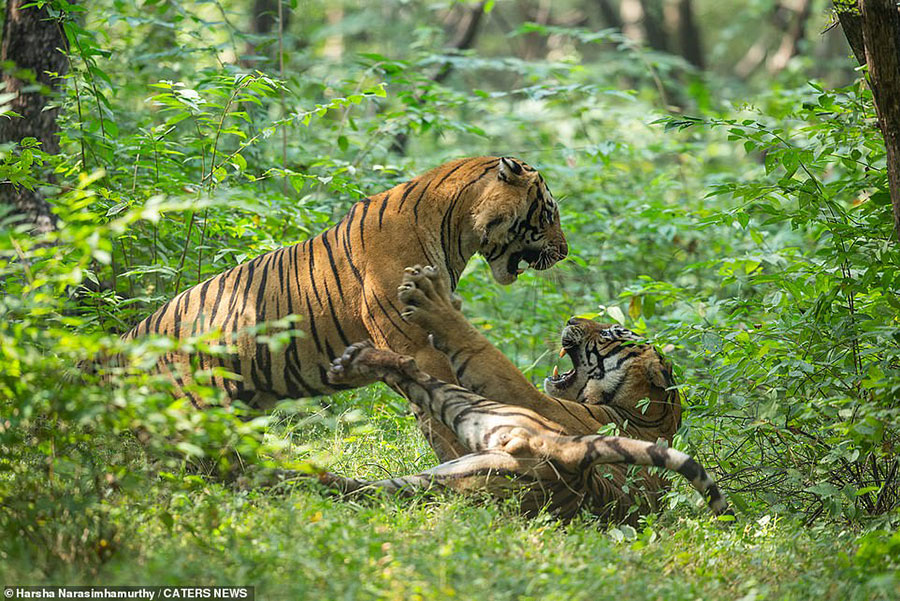 Kathmandu, July 29
As the world is celebrating the International Tiger Day, various officials have stressed the need for strengthning tiger conservation in Nepal.
President Bidya Devi Bhandari has praised the people and stakeholders actively involved in the conservation of the wildlife and control of poaching. She adds that such contributions will inspire others to involve in the conservation efforts too.
Prime Minister KP Sharma Oli has stated that only conservation of the tigers reflects the pride of Nepalis.
Saying that it is the duty of humans to conserve the tigers, Oli stated there was not an alternative.
By 2022, 13 of the countries where tigers can be found have pledged to double their numbers. Nepal has also made the commitment and PM Oli reaffirmed about the same on the occasion.
Similarly, he stressed on the need for management of national parks to avoid any clash between the tigers and the humans. Along with it, he also spoke of the need for strong implementation of laws to avoid illegal activities against the wildlife.