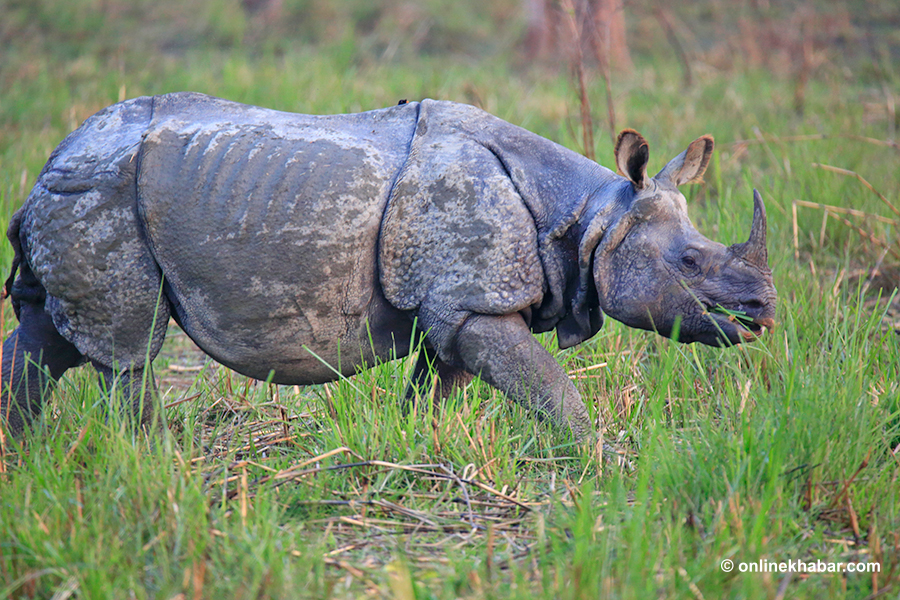 Chitwan, February 21
A 60-year-old man died after a rhino attacked him in Ratnanagar Municipality-9, outside the Chitwan National Park, this morning.
The park's information officer Ganesh Prasad Tiwari says the deceased is Chandra Bahadur Tamang. The rhino attacked Tamang near the Lalparsa area of Ratnanagar at around 6:00 this morning when he was on a walk.
As the human-wildlife conflict continues to trouble people living nearby protected areas, five persons lost their lives in wild animal attacks in Chitwan since the beginning of the current fiscal year in mid-July 2022.