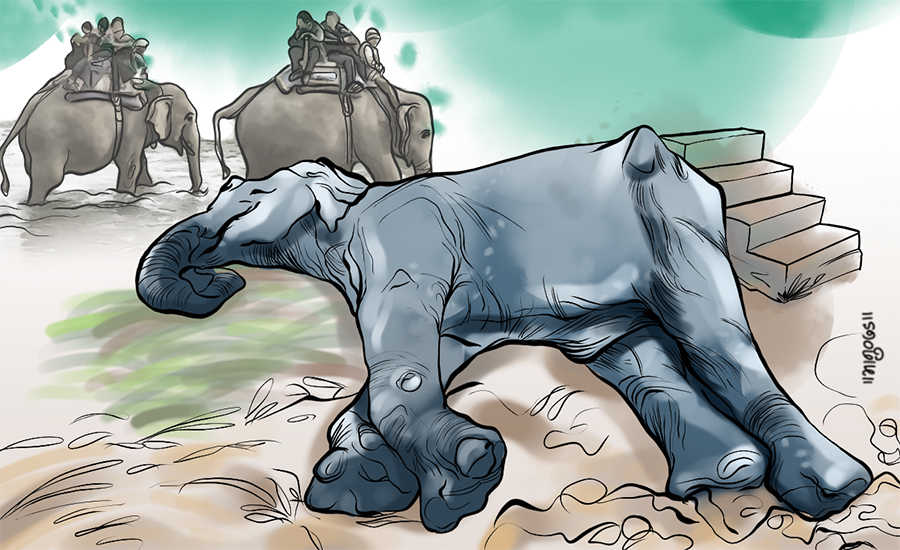 Jhapa, November 17
A wild elephant was found dead at Kachanakawal in the Jhapa district. Its tusk was missing, hence officials have suspected poaching.
The adult male elephant was found dead without its tusk near a banana farm at Kachanakawal rural municipality-1, around two kilometres away from the Charkoshe Jalthal forest.
Officials from the Division Forest Office say the elephant sustained no injuries.
A team from the office reached the site and buried the dead elephant.