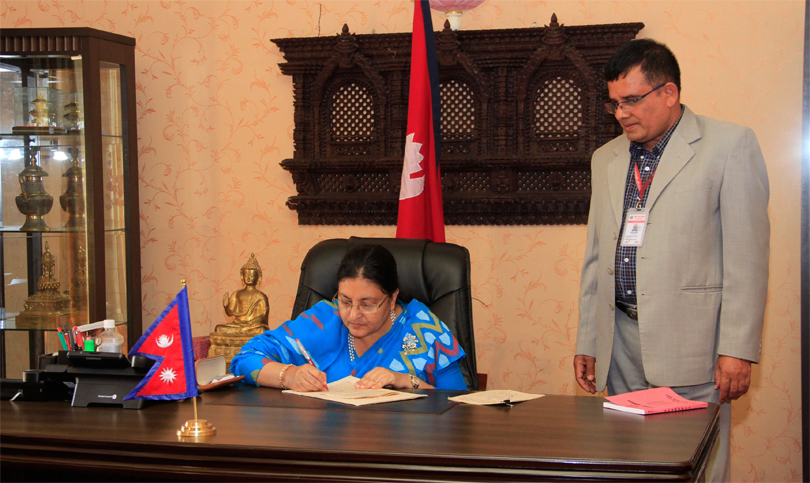 Kathmandu, October 27
President Bidya Devi Bhandari has enacted the Advertising Bill forwarded to her by the Federal Parliament. The bill had taken quite a long time to get endorsed by Parliament as it had introduced some new provisions including a clean feed on Nepali television channels.
The act also has a provision that advertisements to be posted on social media including Facebook, Twitter and Viber should also be 'authentic'. By 'authentic', the law means that the concerned media should verify the authenticity of the advertiser before releasing the ad.
An advertising board will be established to monitor the sector. Meanwhile, the new law also bars government agencies from distributing advertisements on their own. Now onwards, they have to go through the board.