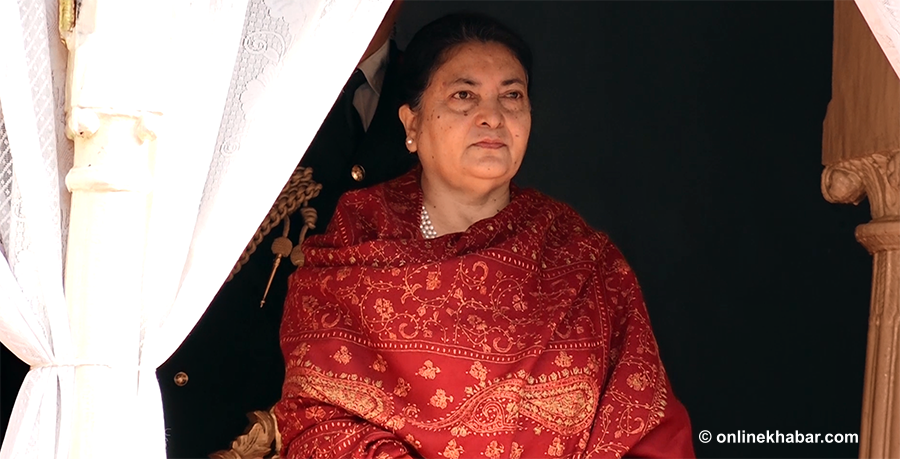 Kathmandu, January 31
Raising eyebrows among stakeholders concerned about good governance and financial integrity, the Pushpa Kamal Dahal-led government is preparing to build a house for President Bidya Devi Bhandari on her private land for her life after retirement.
President Bhandari is due to retire in March as the Election Commission has already announced the date for the next presidential election.
"A proposal about building a residence on behalf of the state for comfortable accommodation of the president post-retirement has been received," an official at the Office of the Prime Minister says, "Don't get surprised if the government makes such a decision anytime soon."
The official says the government is endorsing the proposal based on a message received from President Bidya Devi Bhandari herself.
The government has also given the accommodation facility to Bhandari's predecessor Ram Baran Yadav. But, it was not a house owned by himself or his family member; it was a rent arrangement. Now, the government is preparing to build a house on the land owned by Bhandari's family members.
A former chief justice on the condition of anonymity says the government may decide to give lifetime facilities to former VIPs, but building a house on her private land is unfortunate. "This doesn't help the country establish a system."