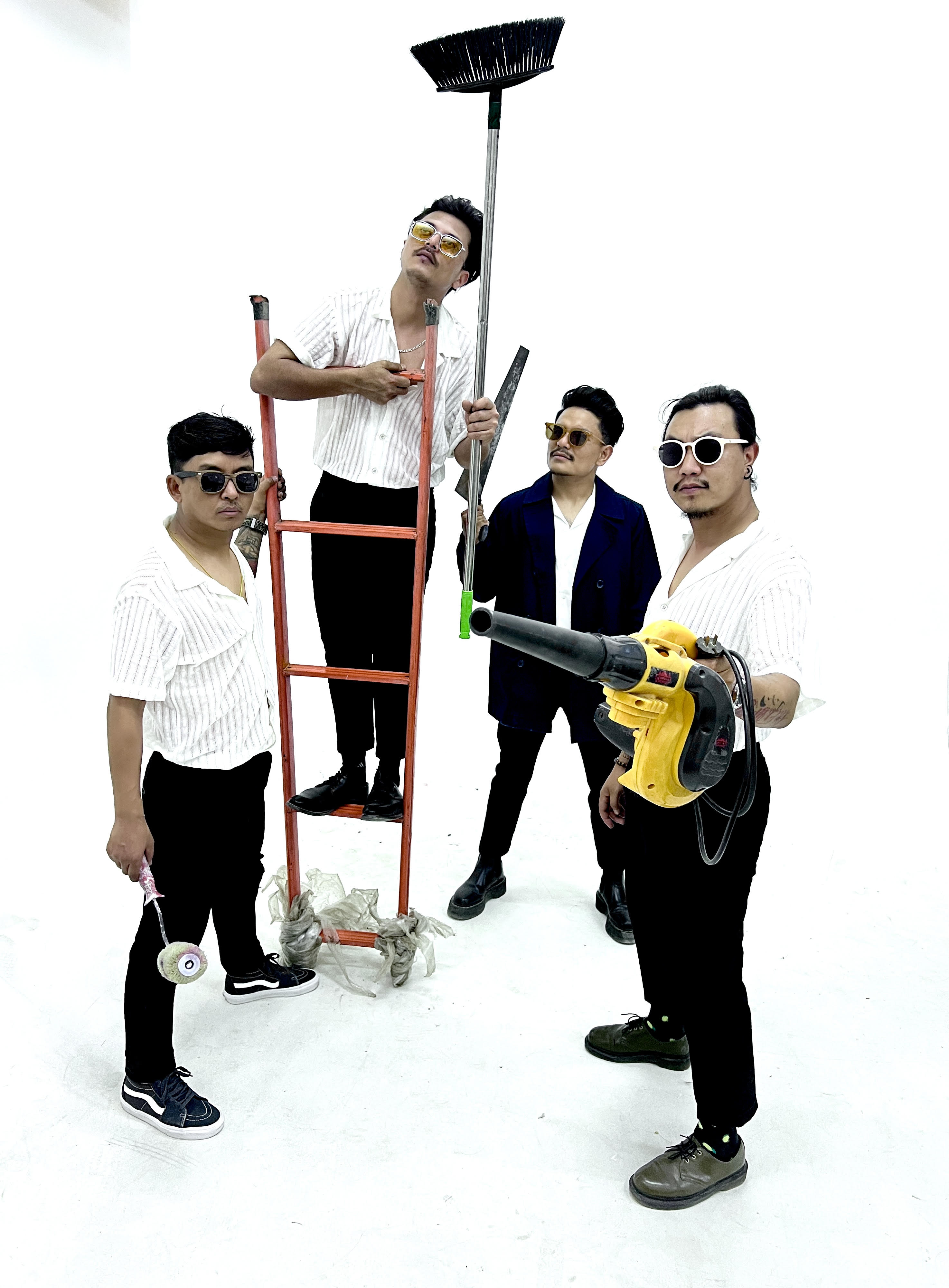 After 12 years as a cover band, Pariwartan, in July 2020, released their first original music video Ma Chu. This was a notable breakthrough for the band who have toiled hard for decades in Kathmandu's ever-changing music scene. Building upon their initial success, Pariwartan has continued to release one original song after another.
Now, after two years of this creative journey, the band is eagerly preparing for the launch of their debut album, Timi Ra Ma. The album is scheduled to be unveiled on June 10 at Supper Club, Thamel, creating a buzz of excitement among fans and music enthusiasts.
Having worked tirelessly for this day, Paritwartan is excited about the release. Everything is set. They have spent countless hours rehearsing and have all the arrangements ready for the show. Popular in pubs and bars across Kathmandu, the band is anticipating a good turnout for the album launch.
"We have always wanted to do originals from the day we started but the circumstances were not in our favour at that time. But as they say, better late than never, and here we are fulfilling our lifelong dream," says Deepak Gurung, bassist and the founding member of Pariwartan.
Life after original numbers
In 2018, after opening the show for Albatross, Pravesh Thapa Magar, guitarist of the band, proposed the idea of creating original songs. Passionate musicians, the idea resonated with the band members and they agree to pursue it.
"Having original songs is important as it gives the band an identity. It also helps in creating a separate fan base," says Magar.
Since then, Pariwartan have discovered a newfound sense of fulfilment and satisfaction through their transformation. Additionally, their originals have significantly contributed to the band's growing popularity. Each day, their listener base continues to expand, leading to a steady increase in subscribers on their YouTube channel.
The comments that Paritwarn is getting, both in person and on their YouTube channels, push them to create more original numbers, says Gurung.
"When people come and tell us to play our original songs at pubs, it feels great. I'm proud of where we have come as a band," says Gurung.
Despite their transformation, Pariwartan maintains a deep respect for cover gigs and songs. They feel that cover songs have shaped them to become who they are and played a crucial role in their transformation.
"We have learnt a lot being a cover band. It has helped us be better musically and also helped us financially. We will continue to play cover gigs because we enjoy it," says Gurung.
Creating songs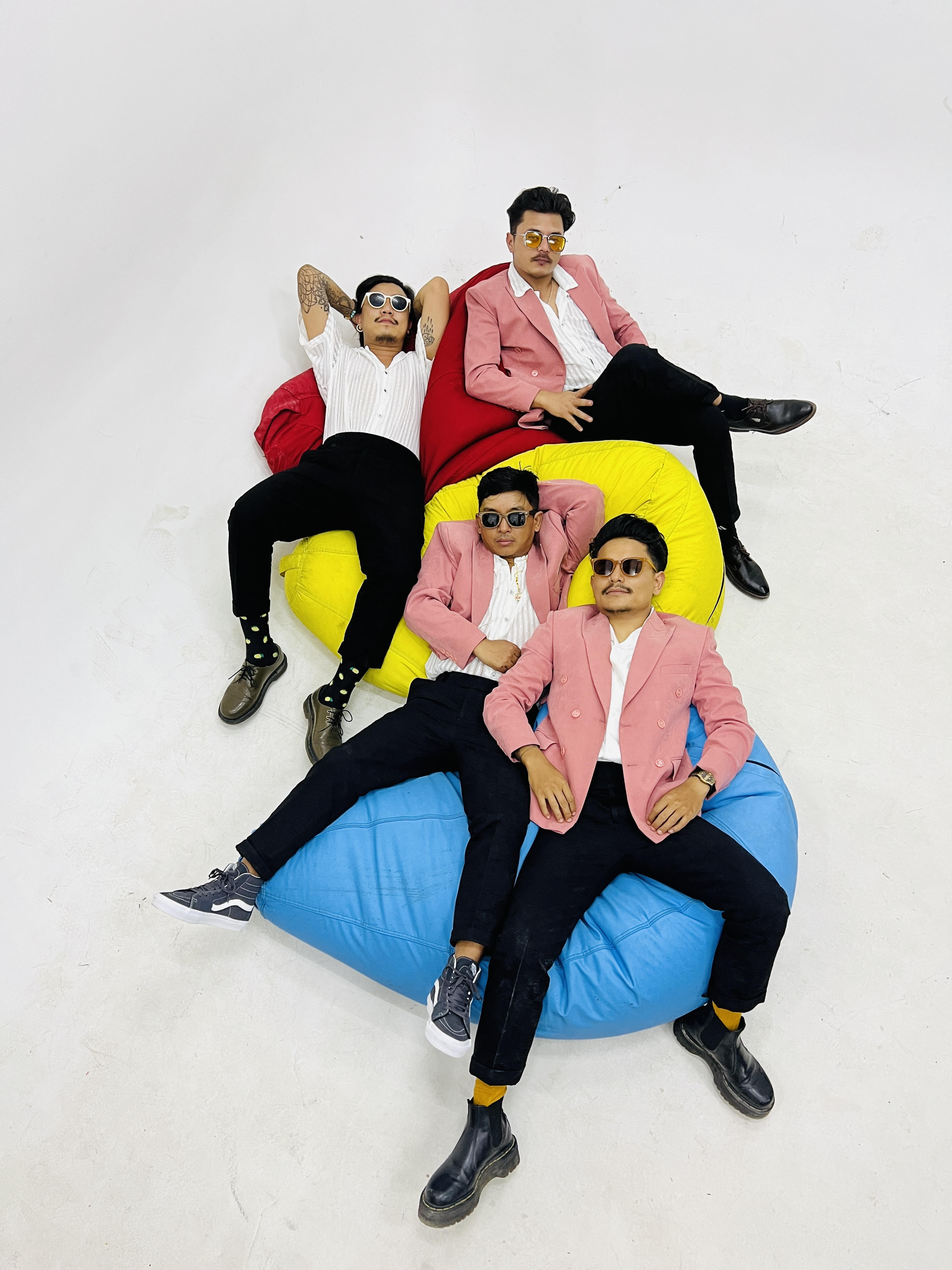 Pariwartan have released seven songs so far and are happy with their experience of performing these original songs at various shows.
Gopi Shrestha, the band's vocalist, takes the lead in spearheading the creation of original songs.
"I first write the lyrics, navigate a chord progression of the song, record it on my phone and send it to Pravesh (Thapa Magar) for further work," says Shrestha.
Following that, the band gathers in a practice room, jams up and completes the song. But, soon they realised the difficulties of producing a song.
One of the most significant challenges Pariwartan faced was recording a song in a studio. As a cover band, they have never recorded a song before and realised how different it was to playing a live show. It took them a while before getting used to the studio environment, the band says.
According to vocalist Shrestha, during the initial takes, he struggled with hitting the right notes. The transition from singing live in front of a crowd to recording in a closed studio room proved to be an entirely different process.
"I'll be honest, I was nervous," he says.
He was not the only one. But, they took it as an opportunity and learnt quickly and by the time they finished the album, they were comfortable with the studio environment.
Inception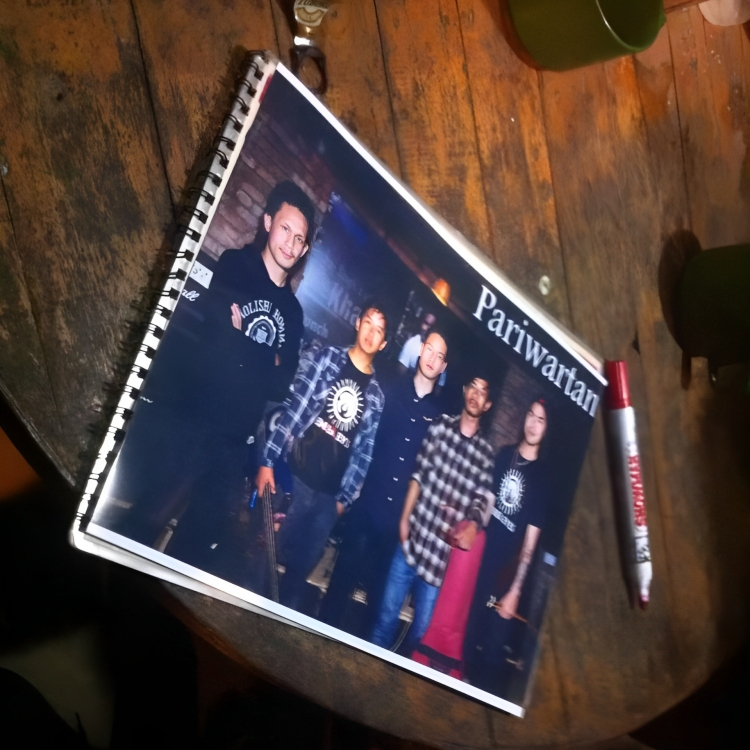 Pariwartan was formed in 2008 and has come a long way since it was started by Amod Silwal, Dhiraj Jung Karki, Manzil Shahi, Srijan Bikram Gewali and Deepak Gurung.
"We formed the band out of passion. Back then we did not have enough money to buy gear for the band so we collected money by playing Deusi Bhailo," says Gurung.
The present line-up of the band which features Gopi Shrestha on vocals, Pravesh Thapa Magar on guitar, Deepak Gurung on bass guitar and Yugal Shahi on drums have been sustaining for the last five years.
Over the course of 15 years, the band experienced numerous changes including their lineup. Some members struggled to align with the band's vision and ultimately left. Some chose to leave the music industry while others left for better opportunities abroad.
Frequent changes in the band's lineup frustrated Gurung. Like the initial members, he too had decided to quit. However, Prajwal Shakya, a fellow musician, encouraged and motivated him to carry on.
"The band has overcome a lot of hurdles to get here. I cannot express how special this band and this moment is for me," says Gurung.
---
Pariwartan is releasing their album at Supper Club on June 10. The show starts at 7 pm.