Nepal is globally popular for its cultural festivals. Each year, a significant number of foreigners travel here to take part in these celebrations. Nonetheless, the country holds other celebrations in addition to cultural events.
Music festivals in Nepal are essentially a part of the culture that excites both Nepalis and foreigners alike. Many of you might be unaware of it but there are various music festivals in Nepal that are dedicated to promoting various genres of music and musicians from diverse backgrounds. Similarly, these musical events also gather music enthusiasts from around the world in a single space.
This week, Onlinekhabar has handpicked six music festivals in Nepal that you must visit.
Women in Concert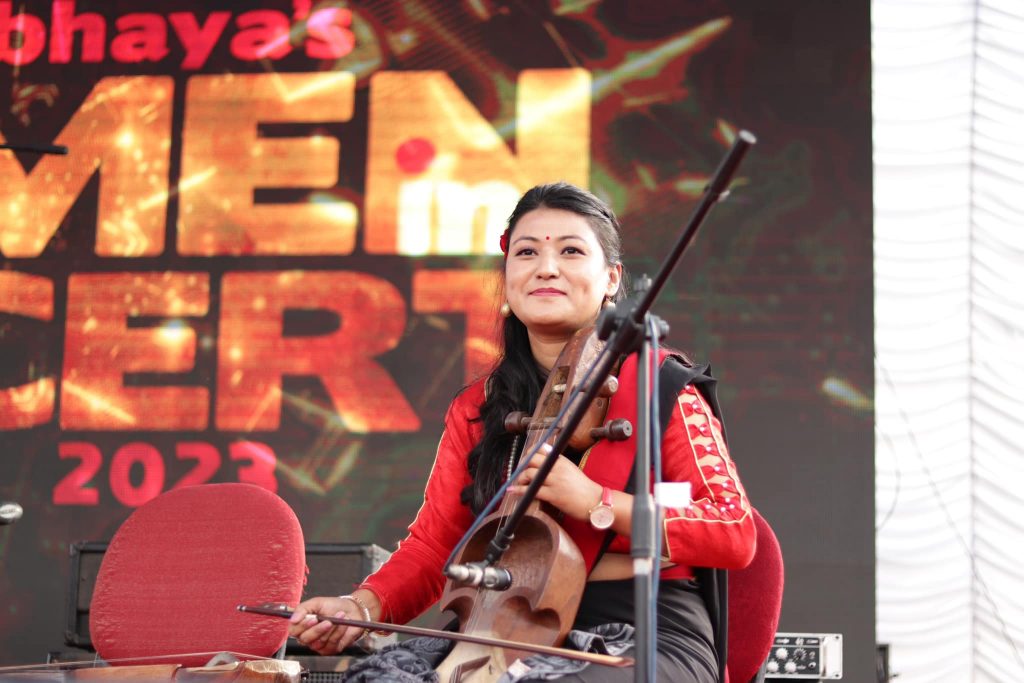 Women in Concert is one of the yearly musical festivals in Nepal organised to mark International Women's Day. On March 8 this year, the concert observed its 9th edition at King's College, Kathmandu. Bands such as Abhaya and the Steam Injuns, Jhigu Matina, Megha and the Beats, Shree Tara and others played during the concert. Some solo female artists were backed up by female musicians.
The objective of this concert is to empower women through music and to encourage the participation of young girls and women in an event that promotes music and culture.
Jazzmandu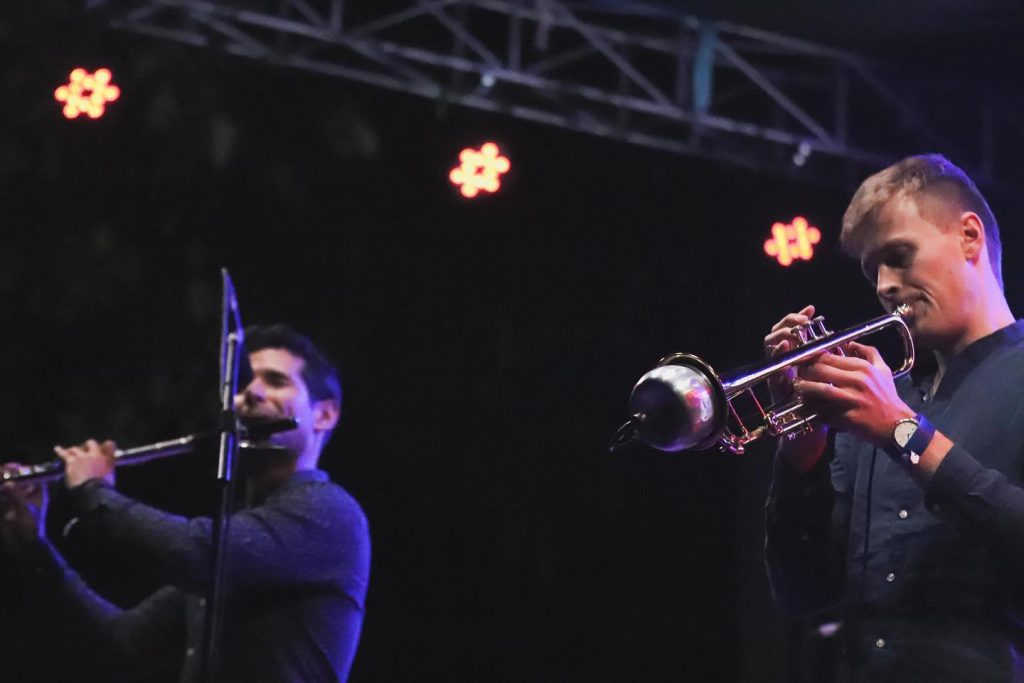 Jazzmandu is perhaps the most famous among Kathmandu-based music festivals in Nepal. In October 2022, it marked its 18th edition.
Jazzmandu gathers people from different walks of life who are interested in Jazz music. In its 18th edition, international bands like Iamie Baum Sextet (USA), Yumi Ito (Switzerland) and Lin Jim ( Germany) performed. Similarly, the Nepali artists who performed in the fest were Cadenza Collective, Samundra and Jonisha Poudel.
Kathmandu Blues N Roots
Kathmandu Blues N Roots is a Kathmandu-based blues music festival. Among many, one of the major objectives of this festival is to promote blues music and artists of the country. The 5th edition of this blues music festival was held in October 2022. The performers in the festivals were The Midnight Riders, Bluezingasns, EI Profundo's Circus, Satish Sthapit Blues Explosion and others.
Echoes in the Valley
Echoes in the Valley recently concluded its 7th edition on March 18. Among music festivals in Nepal, Echoes in the Valley stands out because it focuses on the use of folk elements in contemporary music, research writing on folk music and challenges in reviving folk music.
Over 70 artists took part in this year's edition. Most of them were from Kathmandu and a few were from Lamahi and Dolpo. The rest were from Chile, Finland, India, South Korea and the United States.
The performances of the first day were performed around Teen Deval Shivalaya and Laxmishwor Mahadev in Kathmandu. There were different events at Pachali Bhairav too. Similarly, the second day of the fest was held in Ason, Santaneshwor Temple and Dagu Baha.
Silence festival
Silence Festival is one of the biggest music festivals in Nepal dedicated to the metal genre. The festival used to gather metalheads from different parts of the country. The last time the fest took place was in its 8th edition in 2019. US-based popular thrash metal band Testament headlined the fest.
The earlier editions of the festival have featured international bands like Behemoth, Vader and Twelve Foot Ninja.
Many metalheads are desperately waiting for the revival of the Silence Festival because it is the only festival in the country that promotes metal music and artists on a larger scale.
Nepal Music Festival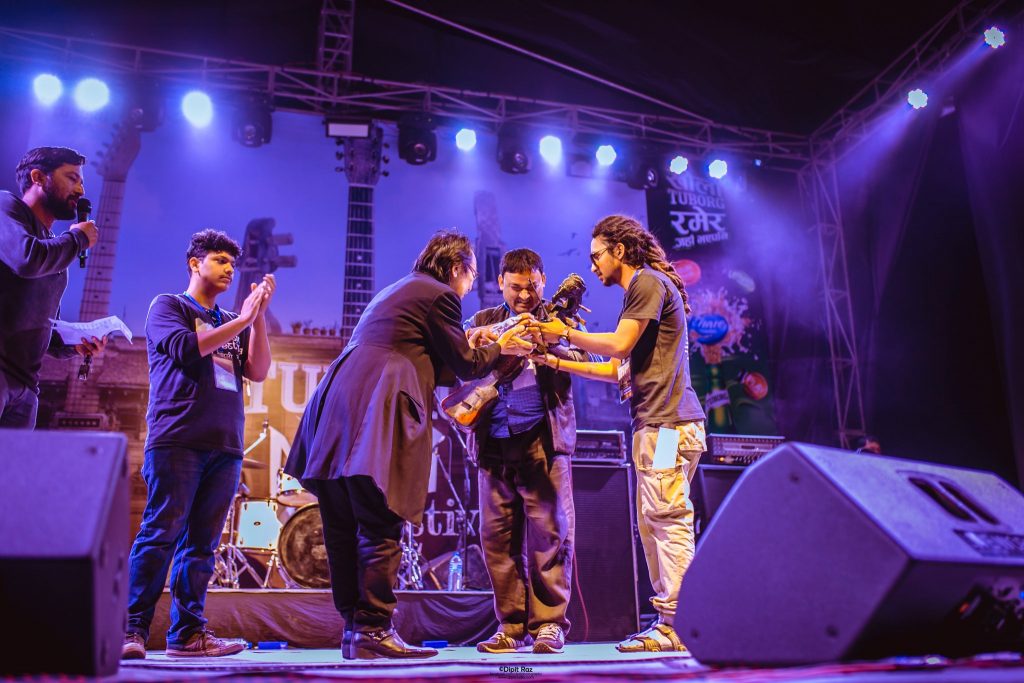 Nepal Music Festival is the only volunteer-run festival in the country. The festival brings together volunteers who are passionate about music from across the nation, and it is run under their supervision. But since 2017, the festival has not been organised. Artists from various genres, representing various countries, used to perform in NMF. Likewise, it also used to have a space for poetry. This is another of the music festivals in Nepal greatly missed by music lovers.