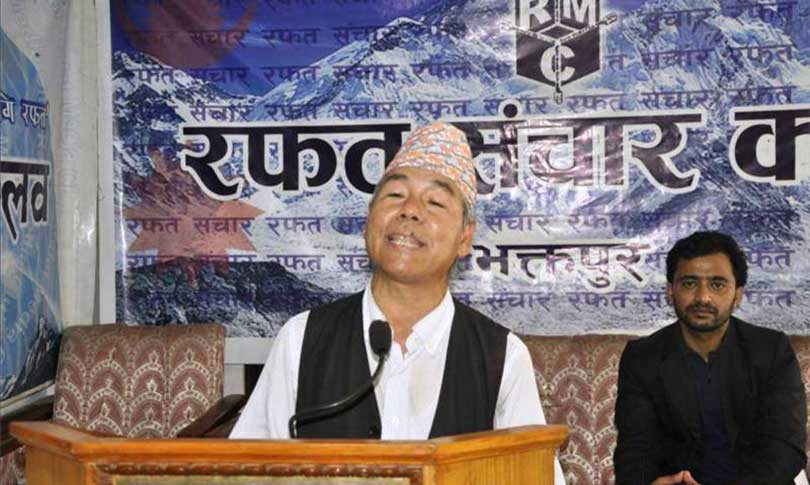 Bhaktapur, May 11
CPN-Maoist Centre leader Dev Gurung has said that doubts have arisen among the Maoist Centre leaders regarding the proposed unification of their party with the CPN-UML due to UML Chair KP Sharma Oli's behaviours and attitude towards the party.
"Other than the decisions made in the Cabinet meeting, important decisions are made without any consultation with CPN-Maoist Centre Chair Pushpa Kamal Dahal," said Gurung at an interaction programme held in the Capital.
Earlier, some media had also reported that Dahal himself was not happy with Oli about the way he makes key decisions about the government operation.
"An agreement was reached stating that one leader will lead the government and the other will lead the party. But, Oli's activities and behaviour these days does not show the same," he added.
Accusing undefined foreign forces for trying to foil the unification, leader Gurung, however, maintained that the two parties would unify at the earliest.