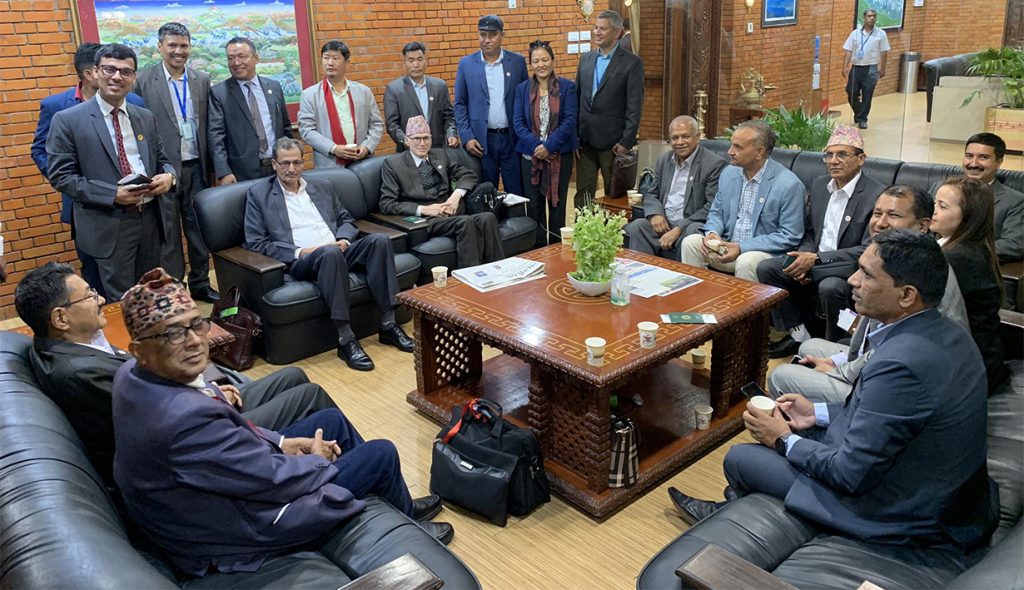 Kathmandu, May 19
As many as 20 central leaders of Prime Minister Pushpa Kamal Dahal-led CPN-Maoist Centre party left Kathmandu on Friday morning for a 10-day China visit.
The team led by the party's vice chairperson Agni Prasad Sapkota is visiting the northern neighbour "for exchanging experiences", says GP Mainali, a member of the team.
Key leaders included in the team are the party's secretaries Hit Man Shakya, Ganesh Sah and Dilaram Acharya. Likewise, chairpersons of the party's provincial committees are also included in the team.
Major communist parties in Nepal are considered close to the Chinese Communist Party. Just recently, the main opposition party CPN-UML also completed a similar visit.