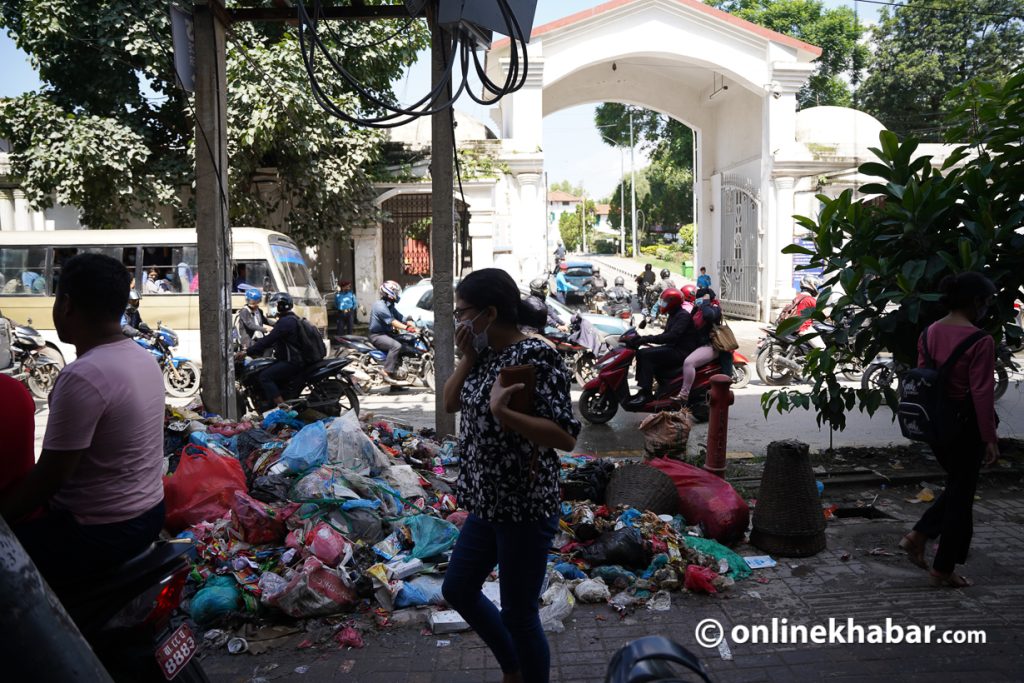 Kathmandu, April 9
Kathmandu Mayor Balen Shah has instructed officials of the Kathmandu metropolitan city to stop waste collection inside Singhadarbar.
On Saturday, he wrote on his Facebook page that the city officials would stop collecting waste from the central administrative complex that houses the Prime Minister's Office as well as most ministries.
Based on the same, the city employees stopped collecting waste today.
Mitra Prasad Ghimire, the operator of Pariwartan Sewa Pvt Ltd, assigned to collect the waste, says the waste collection has been halted inside Singhadarbar, which produces five tons of waste every day.
Mayor Sah's decision is said to be an act of revenge as he is not getting support from the federal government to evict landless squatters from the public land in the city.