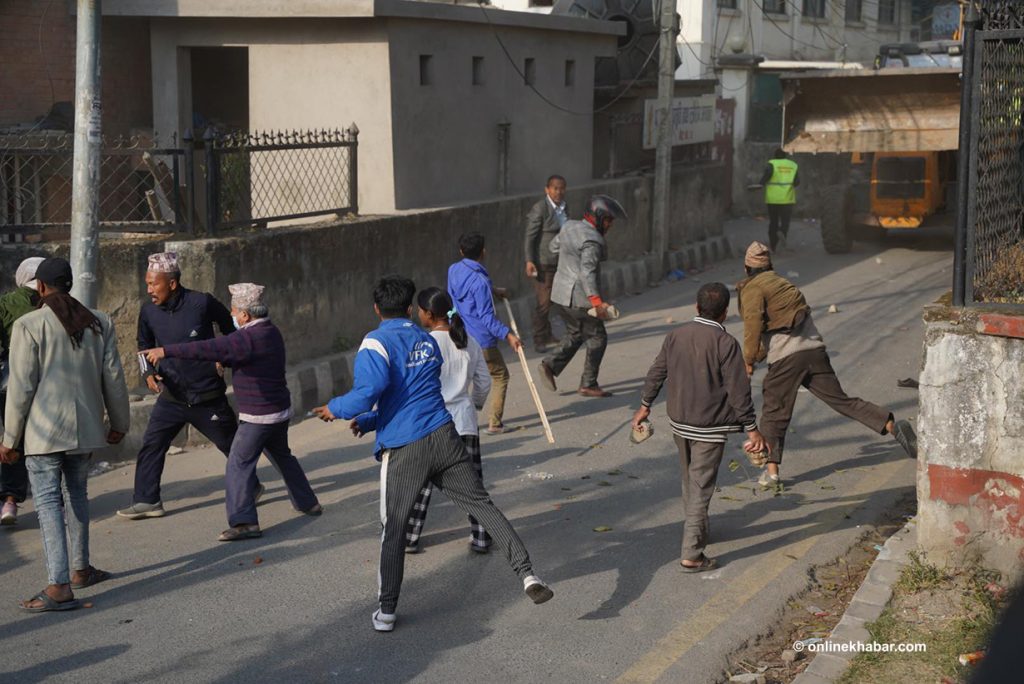 Kathmandu, March 26
Once again Kathmandu metropolitan city has told landless squatters living in shanties built illegally on riversides of the city to leave the areas.
Issuing a public notice on Saturday, the city asked them to leave the areas empty within a week.
If the directive is not heeded, the local government warns it would evict them from the shanties, adding the cost of demolition should be borne by the occupiers themselves.
Time and again, the city government has been making efforts to remove the squatters from the public land but has failed, owing to their resistance citing a lack of alternatives.