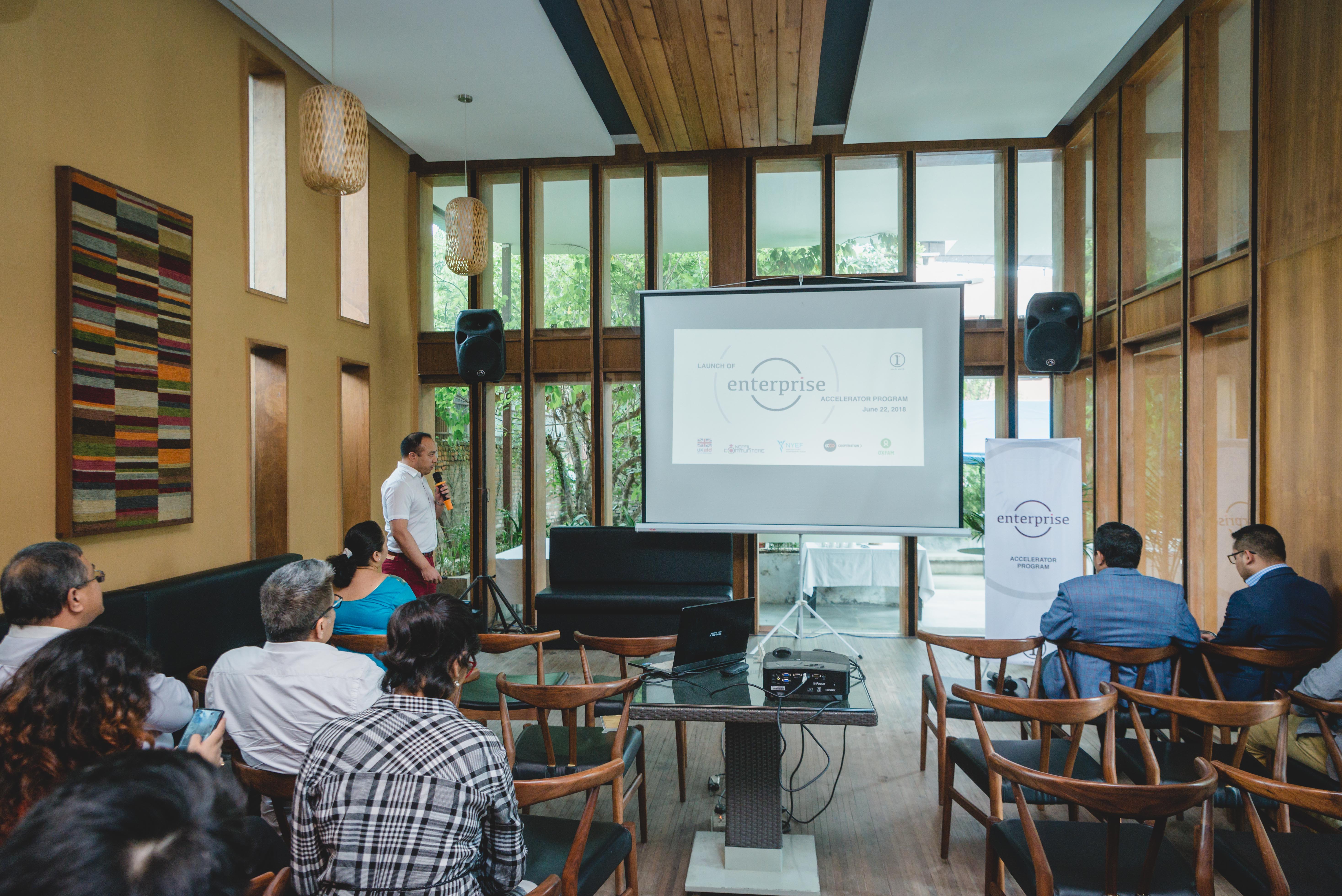 Kathmandu, June 24
One to Watch announced the launch of its new acceleration programme: Enterprise. For the past four years, the company has been successfully running Rockstart Impact, an accelerator programme focused on bridging the gap between entrepreneurs and impact investors.
With the recent partnership between One to Watch and True North Associates (TNA), their two successful acceleration programmes – Rockstart Impact and Enterprise: Nepal Business Accelerator Programme, are coming under one roof, the company announced Friday.
Both the programmes aim to help growth stage Nepali companies become investment ready and move to the next level of growth.
Amod Rajbhandari, Director for Accelerator and Entrepreneurship Development, heads the Enterprise programme. He said, "This new combined programme will be the leading accelerator program in Nepal. The programme brings together two sets of strong national and international networks of investors, experts, mentors and ecosystem partners."
Applications for Enterprise are open from June 22 till August 31 and can be accessed online at www.enterprise.com.np. Ten companies will be selected for this 12-week accelerator programme.
Although the application deadline for the next batch is 31 August, Enterprise will continue to accept applications on a rolling basis for future batches.
On this occasion, One to Watch also announced its new ecosystem partnership with Nepalese Young Entrepreneurs' Forum (NYEF).