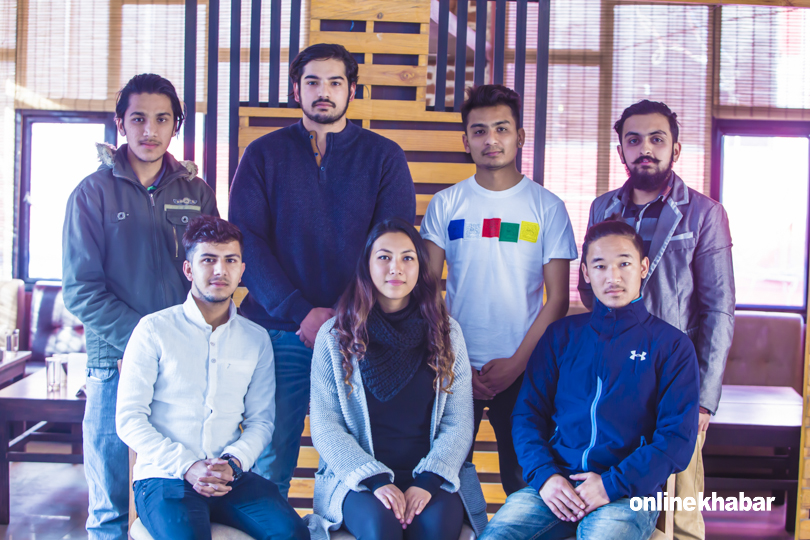 What were you doing when you were in college? Playing for a band? Doing a part-time job?
Rishab Acharya and his friends, however, were doing none of the above.
They strongly felt that the earlier they started working for themselves the better it would be for them after they graduate. You don't have to go out and look for jobs, all of them thought. They didn't know how they were going to do it, but they wanted to be running a well-established company by the time they were done with college.
This was how Rishab and five of his friends started Zettta, a courier company.
After closely following the fast growing online business market, they found out the main problem that every online business faced in Nepal: logistics.
Pratistha Shrestha, who then ran an online store, and now overlooks the inventory at Zettta, pointed out the problem, an idea of a company to handle with logistics seemed viable to pursue.
Zettta Couriers was born.
***
'Zetta' is a decimal unit prefix in the metric system denoting a factor of 1021 or 1000000000000000000000. The founders say it is a very relevant name for the company as the business plan includes growing into a multi-million rupee company.
Zettta Couriers is now run by CEO Rishab Acharya, marketing head Biplov Poudel, operations chiefs Safal Khampa and Sushant Bhattarai, and Vishal Thapa. Similarly, Pratistha Shrestha looks after inventory and Rashik Shrestha human resources.
With an initial investment of Rs 5,000 per person, the founders Zettta started the company, but did not limit themselves to their offices. In order to understand the market and the consumer behaviour, the team members delivered goods themselves. This also helped them generate revenue and to understand customers better.
Zettta then started building a minimum viable product to know what their customers really needed and then took baby steps towards the operation. The company focused on operating on the business-to-business model and soon started taking in orders from online-based companies.
Today Zettta delivers nearly 200-300 consignments every day and has expanded its office space to a sprawling space at Mid Baneshwor.
***
"Will you not get any salary?"
The six members of Zettta have been asked this question by family members ever since the company started operations two years ago.
The members, instead of taking salaries, have been investing all returns back into the company in order to fuel its growth. While growth is a continuous process at Zettta , the continues to face hurdles like any other startup.
A few months ago, there were lots of orders pending and deliveries were bulking up when a group of delivery boys went out of contact for a few days. The members then delivered the consignments themselves, instead of waiting for the staffers.
While the problem with the delivery boys was eventually sorted out, the team learnt the hard way that it is better to look for solutions rather than worry about the problem.
A major problem Zettta has faced comes has been in dealing with small online merchants, especially those on Instagram, who are not registered legally and don't have a legal bank account.
Problems aside, the six members are working steadily towards building a solid client base and working towards making Zettta a big name in the next 10 years.
***
Read also
How a night of partying paved way for a successful business venture
This is how a company is promoting co-working culture in Nepal