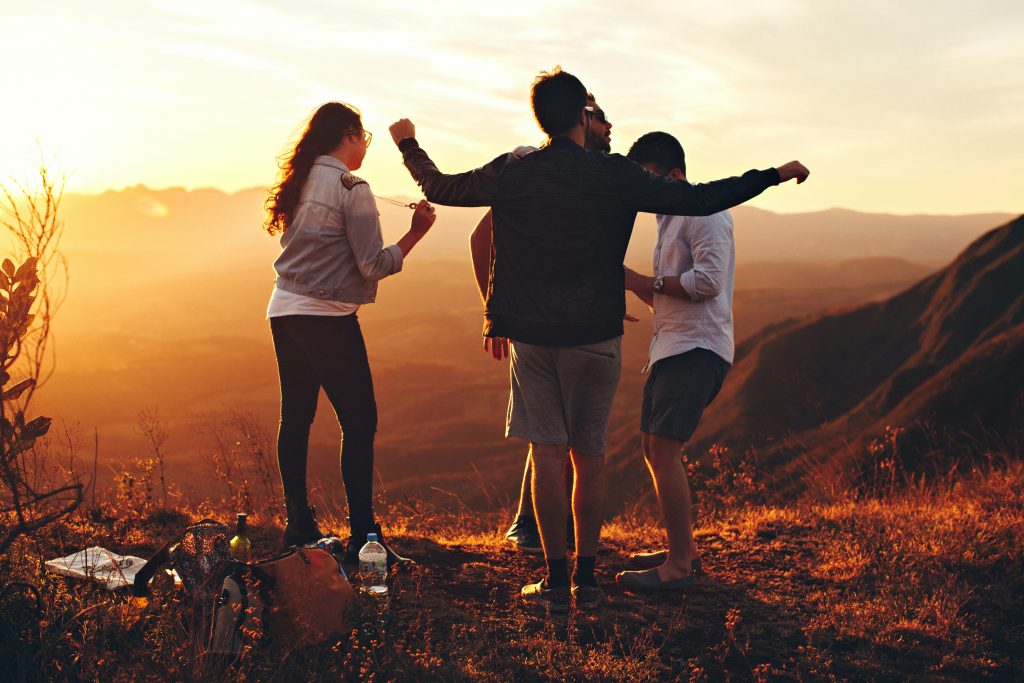 It is winter and the children in your family are on long winter vacations from their schools and colleges. It means it is the perfect time for your family and friends to go picnic. Along with the destination, people and food, music is also a major component of a picnic for it to be fun and memorable.
This week, Onlinekhabar has handpicked 11 modern Nepali songs for your picnic playlist that could make your picnic joyful. 
1. Kalo Chasma Lau Vanxa 
This is one of the most popular Nepali songs of recent times. The song by Doma Hyolmo has been widely shared on social media, especially on TikTok. Kalo Chasma Lau Vanxa has got a perfect beat to dance in.
2. Gojima Daam Chaina 
Gojima Daam Chaina by Rajan Raj Siwakoti, from the film Changa Chet, is a perfect pick for your picnic playlist. This song has over 80 million views on YouTube. It is widely played at wedding parties, but it can also be a good number in picnics. 
3. Nira Jaile Risaune  
Nira Jaile Risaune, composed and sung by Kali Prasad Baskota, has a very joyous melody for your picnic playlist. In this song, a singer is trying to convince his girl, asking her not to get angry every time. 
4. Jaalma 
Nepali gatherings remain incomplete without playing the song Jaalma. Released in 2017, the song was a great hit back then and still, it is the choice of many Nepalis during parties and gatherings. You do not need to think twice to decide if it can fit your picnic playlist. 
5. Yo Kura Gopya
This is another popular Nepali song performed by Pramod Kharel. It will be great fun to add this song to your picnic playlist and dance a little to its beats.
6. Chatta Rumal 
Chatta Rumal originally performed by Shambhujeet Baskota and Sadhana Sargam was a hit song. The popular song in 2019 got its new version, and the rendition performed by Melina Rai and Dharmendra Sewan has an upgraded sound quality.
Currently, the song has over 19 million views on YouTube. 
7. Rato Tika Nidharma
The popular song Rato Tika Nidharma also has a rendition version, released in 2020. The remake of the song, sung by Pramod Kharel and Melina Rai, also gives dancing vibes. This can also be an appropriate song for the picnic playlist.  
8. Dubo Phulyo
Dubo Phulyo comes from a very popular movie Kabaddi Kabaddi Kabaddi. The actors in the music video of Dubo Phulyo are cheerfully performing dances. Nepali picnickers can also perform a dance in a similar manner. 
9. Kale Dai 
Kale Dai by Nishcal Basnet and Meena Limbu is definitely another song that must be included on your picnic playlist. This song is played in almost all Nepali gatherings. The song has over 47 million views on YouTube. 
10. Paraana 
Released in 2019, Paraana is a song from the movie A Mero Hajur 3. The song features actors Anmol KC and Suhana Thapa. This song can also be widely heard in many Nepali events. The song has over 52 million views on YouTube.  
11. Thamel Bazaar 
Thamel Bazar is the song from the film Loot 2. This song became a super hit when it was released in 2017. Currently, this song has over 39 million views on YouTube.