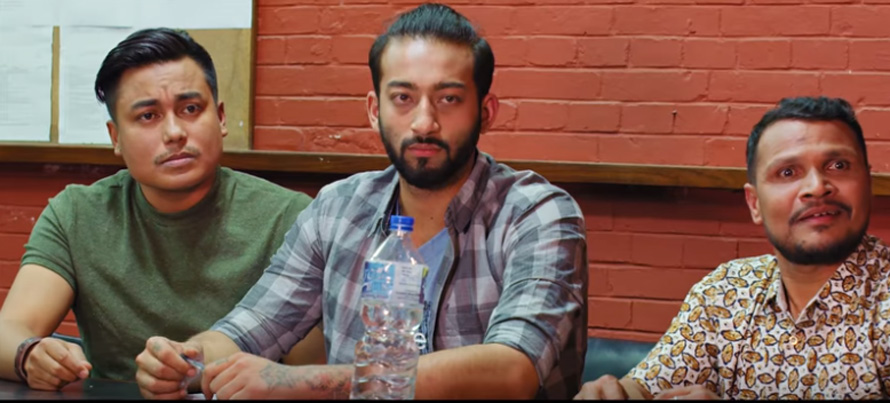 This week's release Changa Chet has potential to attract at least one big segment of the Nepali audience—this production has almost everything it seeks in a movie, such as money crime love and lust. Yet, for another class of moviegoers, the most significant thing they will remember is that its producer is standing trial for forging banknotes 'used in the production'. The movie has nothing substantial.
Changa Chet, overall, is an average production. Its story has a kick to keep the audience hooked. Yet, there are a number of flaws in the story and other cinematographic technicalities.
Interesting story
While crime is considered one of the top news elements globally, money and sexual desire come are prime drivers of crime. Changa Chet is based on this perception. Without delivering any moral lesson, the movie shows how money and sex leads people into committing crime. Here, not only the villains, but protagonists are also criminals. The only difference, perhaps, is the severity of crime and the circumstances that lead them to crimes. This makes the story interesting for the general audience.
Connecting the story with the daily life of the people, the movie is a realistic portrayal of urban poverty. It shows the struggles of Nepali youth who come to the capital with big dreams. It also shows how these youth are cheated– sometimes by mean house owners who 'torture' them over trivial issues and other times by 'international projects' which offer lucrative jobs to them before shutting down the office and running away. The movie is also successful in portraying corruption in the police administration and hypocrisy in NGO activism.
More significantly, the movie has presented itself as a metafilm, a film about the art of filmmaking. Like postmodern metafictions of the literary world, the production is honest in telling the audience that it is just a film, but not a real story. It is rare in Nepali cinema industry.
Another plus point of the movie is its music. There is variety in the songs and dances—gentle dance piece like 'Gojima dam chhaina', sentimental solo like 'Chahanako thiyo rahara' and item number like 'Evergreen jawani' and 'Nachideu nachideu, kammar bhachideu'. Perhaps this strength has already been tested in the market as the official video of 'Gojima dam chhaina' has already received 16.5 million hits on YouTube.
Problematic presentation
Yet, the movie is not significantly exciting. It gives an average impression for the production entirely depends on clichéd methods and mechanisms to present the story. Like in hundreds of previous productions, the movie also tells you that police, businesspersons and criminals work in cahoots in order to control the government make poor people suffer. Ultimately, the stirring revelations that the movie makes just turn out to be open secrets.
The movie is full with traditional masalas; the producers apparently cash in on them for the commercial success. The excessive number of songs included in the show, and unnecessary repetition of the title—both in characters' dialogues and background music—are examples of such species.
Another thing that looks unnecessary in the movie is the big crowd of characters. The three leading men have almost equal contribution to the plot movement, and they all deserve to be called heroes. Each of them has his own female counterpart, though only one of them turns out to be the real heroine at the end. In addition, there are antagonists representing diverse groups and members of the heroes' families. Such a crowd makes audience confused about the plot and its meaning.
Likewise, the production presents itself as a commentary on too many social and political problems which deserve to be dealt with independently. By restricting itself to fewer characters, the movie could have given its message more clearly. Apparently, some elements of the story itself should have been removed in this case, but it would not have cost the production anything big.
The story does not have any moral dichotomy. Almost everyone has negative traits. Accordingly, even 'heroes' also frequently objectify women. For example, Jha evaluates the girl he loves in terms of monetary value. Later, he is ready to send her as a prostitute to a businessperson as a part of their plan to rob him. Likewise, some lines of few songs in the movie are likely to suggest vulgar connotations. The producers could have avoided such cheap methods of mass excitement.
Average cast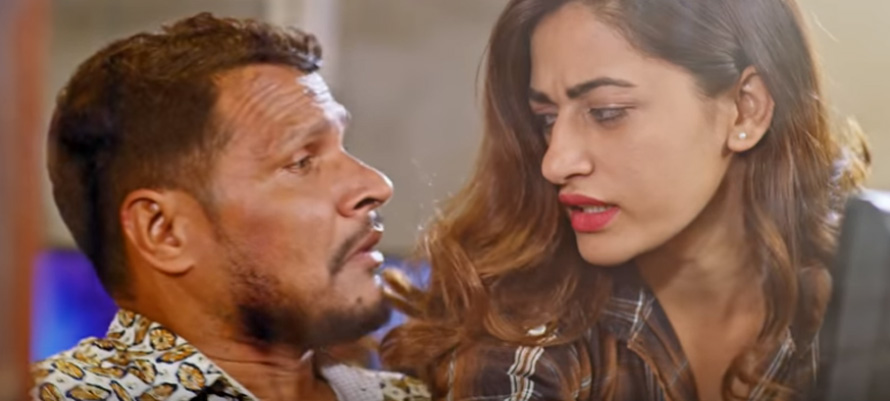 The cast of the movie is prudently chosen; they are all marketable faces. Realising the commercial potential of comedians, Sandip Chhetri and Rabindra Jha have been given equal to lead roles. Their roles cover more than half of the screenplay.
The choice of Ayushman Deshraj Joshi as a member of comic gang is problematic. In comparison to his colleagues Chhetri and Jha, Joshi appears serious throughout the movie and his comedy does not make the audience laugh. His current appearance suits the character of a passionate and serious youth, and he has been trained accordingly until today.
Likewise, Paramita RL Rana has failed to give a natural impression though her role is not significant as Joshi's. Surakshya Panta's performance is excellent. She looks natural in both serious and comic situations. Priyanka Karki is also okay, but like Rana's, her role is not important for the plot.
Sarita Giri's role in the negative light is something that most members of the audience fail to notice in her first appearance. Her acting as a sex trade racketeer is unique, yet it suits her. Maotshe Gurung, Arpan Thapa and Shishir Bangdel look natural as villains.
Verdict
Go watch the movie. Changa Chet is different from recent productions as it is neither a complete love story, nor a complete comedy. It has an interesting plot and beautifully choreographed songs. It is also a commentary on social problems. But, keep in mind that these are not enough to make a movie 'good'.
—
Changa Chet
Run time: 140 minutes
Genre: Drama, comedy
Director: Dipendra K Khanal
Scriptwriter: Pradip Bhardwaj
Cast: Ayushman Deshraj Joshi, Rabindra Jha, Sandip Chhetri, Surakshya Panta, Arpan Thapa, Shishir Bangdel
2.5/5