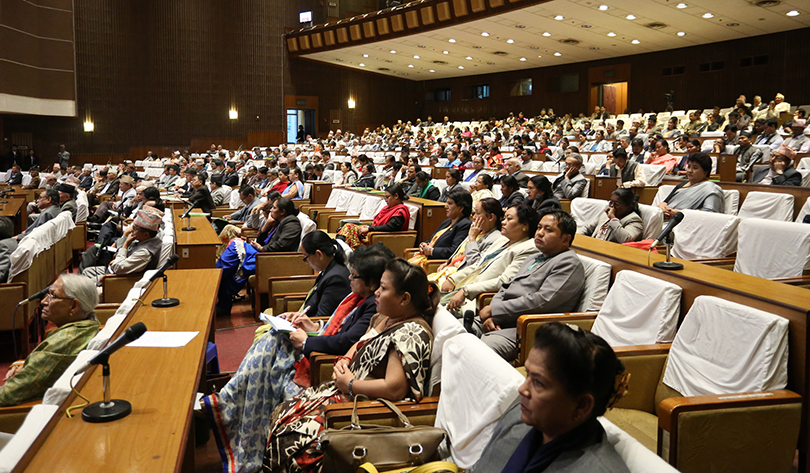 Kathmandu, September 18
The Legislature-Parliament is observing the Constitution Day on Sunday, as part of the government's preparations to mark the histori occasion for three consecutive days.
The government is organising the main programme to mark the day on Monday. The House, on the other hand, is preparing to observe the day on Sunday in a special way.
President, Prime Minister, Chief Justice, chiefs of constitutional bodies, chiefs of foreign diplomatic missions based in Nepal and high government officials, among others, will take part in the programme.
Later in the day, Prime Minister will come home, wrapping up his visit to India. Keeping this in mind, the Parliament is convening the programme from 4 pm. Speaker Onsari Gharti will address the function in the House.